A dog owner from Herrliberg ZH has to pay a fine of 200 francs because his dog chased a cat.
the essentials in brief
A Zurich resident from Herrliberg has to pay 200 francs for violating the dog law.
His "Jack" chased after a cat in a field for a very short time.
The dog owner finds the fines completely exaggerated and wants to raise an objection.
As a dog owner, you know the situation: while walking, a cat scurries by and Bello immediately wants to chase after the animal. The fact that you then have to pay a hefty fine because of the short chase is something that few have experienced before.
A man from Herrliberg ZH finds himself in precisely such a situation. "ZüriToday" spoke to the dog owner. The Zurich native tells the story of February 9, 2022, when he and "Jack" set out for a walk above the Gold Coast village.
After parking his car in front of the "Buch" restaurant and letting his dog out, he was briefly without a leash. While the man locked the car, "Jack was sitting next to him. But then, at that very moment, he saw a cat in the field and ran after it.
Do you think the fines are justified?
"I immediately whistled him back," claims the dog owner. The cat had long since disappeared by that time. He immediately put his dog back on the leash. But now the theater really started!
"The farmer of the field appeared and shouted at me," said the man. The farmer is said to have said it was "a mess" that his dog was chasing the cat. He also threatened "that he would shoot my dog ​​if it happened again".
Dog owners from Herrliberg want to defend themselves against buses
The nasty surprise followed about a month and a half later. A penal order from the district governor's office fluttered into the man's mailbox in Herrliberg. "Lack of supervision of a dog (harassment in general)" is the facts of the penalty order. The fine is 200 francs + delivery fee of 250 francs!
The man is accused of letting his dog jump out of the back of his car. First, "Jack" sat down next to the accused, explains the governor's office – and: "However, when he saw a cat, 'Jack', who was not on a leash, ran after it and chased it."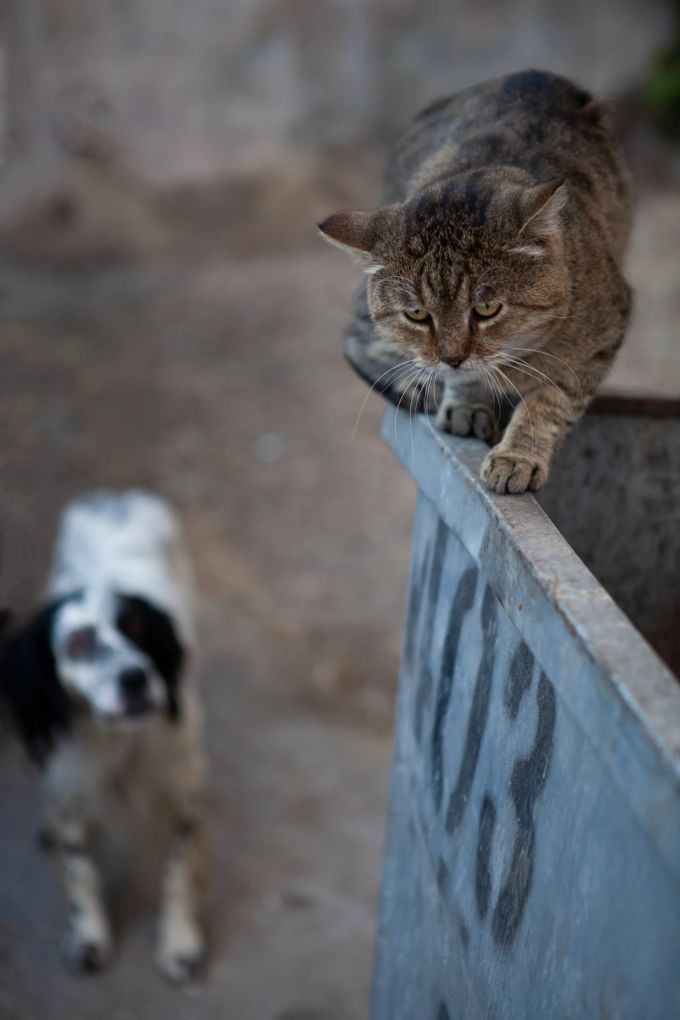 The accused was only able to retrieve his dog after about 20 meters, it is said. It is argued that he should have supervised his dog in such a way that it could not run away while the trunk was being closed.
The man announced to "ZüriToday" that he wanted to object to the fines. He thinks they are "immeasurably exaggerated". With his objection he hopes for a reprimand, because in minor cases this is possible according to the dog law.
More on the subject:
FrankenTheatermilesHerrlibergDog