For your entrepreneurship projects, Ximena Nikteha Sánchez and Axel Fernando Sariñana, PrepaTec Aguascalientes students, were winners of one of the 30 scholarships for Entrepreneurial Talent.
Ximena with your project Concausags Y Axel with FIVI (Forage Producer Intelligent Winterizer), were chosen to study their professional careers at the Tec de Monterrey.
The Entrepreneurial Talent Scholarship this year, it had the participation of more than 400 applicants, of which, 60 were finalists, a total of 30 scholarships and two were from the Aguascalientes campus.
"The scholarship allows me to have the opportunity to continue with my projects and carry out sustainable technology for the care of the environment, the preservation of living beings, the planet and the world for future generations.", The entrepreneur Axel pointed out.
Concausaags: a site to buy and support
Considered by her friends as an empathetic, dedicated and responsible person, Ximena Nikteha Sánchez, better known as "Nothing ", find the passion for the entrepreneurial ecosystem and create Concausaags.
Concausags is a project, under the motto "buying and supporting", what are you looking for affiliate with the largest number of hydro-warm artisans to diversify expenses, show your work, generate sales and increase your reach.
Through the development of a web page, consumers will be able to order their personalized products in a same place and encourage local commerce.
The nikte project arises during the pandemic, as it realized the problems that artisan businesses have that are in the first phase and they have no knowledge of entrepreneurship.
"They do not dare to take the next step of having an establishment or website for fear of not covering the fixed costs that this represents", Mentioned the winner of the Entrepreneurial Talent Scholarship.
It is suggested that a percentage of total sales will be donated to various associations impacting a positive way to the hydrocalid population So what they don't have enough support.
For Nikte, most businesses, in need of survival they looked for a way to emigrate to new trends in sales channels, such as e-commerce.
"[…]But, most of the artisan businesses do not have the knowledge to do it, several of the artisans do not know how to use a cell phone, so I decided to act"Shared Nikte, first president of the Commission for Business Children of the State of Aguascalientes.
On the other hand, commented that the scholarship represents a personal achievement, since reaching the last phase of the call, it involved a lot of sacrifice and effort.
"This scholarship was proof that if you strive for what you want and do every day, even if it is a small thing to achieve it, you will achieve your goal."Shared Nikte.
Finally, Nikte points out that: "Entrepreneurship is very difficult because you have to surround yourself with people who support you, form a team. You alone can not go that far, it is the same team, the one that drives you to continue".
FIVI: a digital interconnection of smart objects
Axel Fernando Sariñana create the project FIVI (Forage Producer Intelligent Winterizer) which enables receive forage data of utmost importance, main food for animals like: temperature and humidity.
This instrument identifies if the plants are in an appropriate condition, without the need to spend too much water or land, achieving better results for livestock in an economical way.
In addition, use the innovation of the "internet of things", a concept that refers to a digital interconnection of everyday objects with the internet so that the user can see its operation.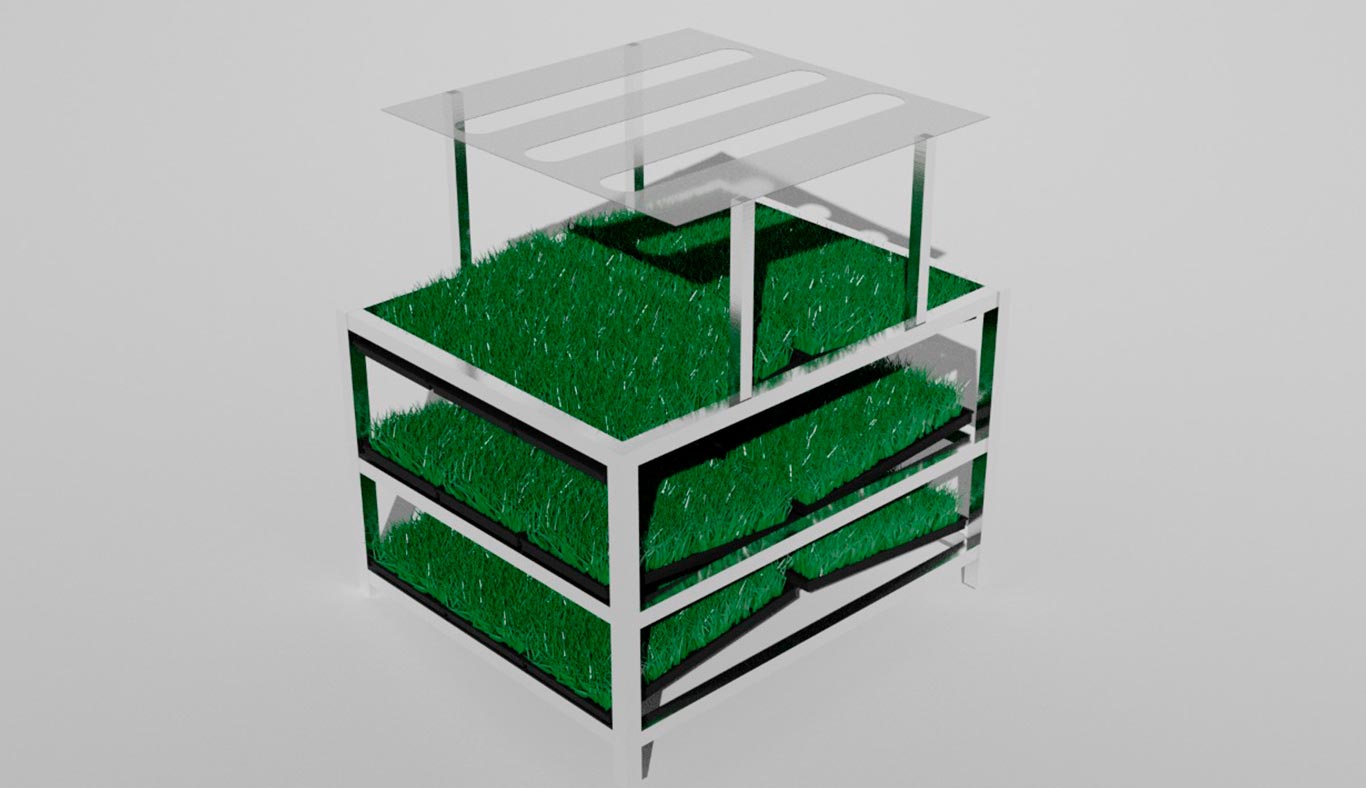 It is project is born from of the data mentioned by the National Aeronautics and Space Administration, U.S.A (NASA) where he ensures that 39% of the population has lost their accessibility to water and acknowledge that this time is the worst drought that Mexico has experienced, affected to different sectors.
The winner of the entrepreneurship contests as INC Prototype y MetaChallenge seeks to solve the linear system used by companies, where create their products, use them and dispose of them, causing pollution and loss of water on the planet.
For more than a year ago, went from being a prototype to having its first product used for the CUNICARNE company, processor and packer of rabbit meat, achieving very good results.
Characterized by his teachers for being a entrepreneur in the technological and social areaAxel was very happy to continue studying at Tec de Monterrey.
"Tec is a university where I am sure to obtain the necessary knowledge to be able to take my system to the next level, as well as to be able to meet with experts on the subject and continue contributing to Mexico and the world", The entrepreneur Axel pointed out.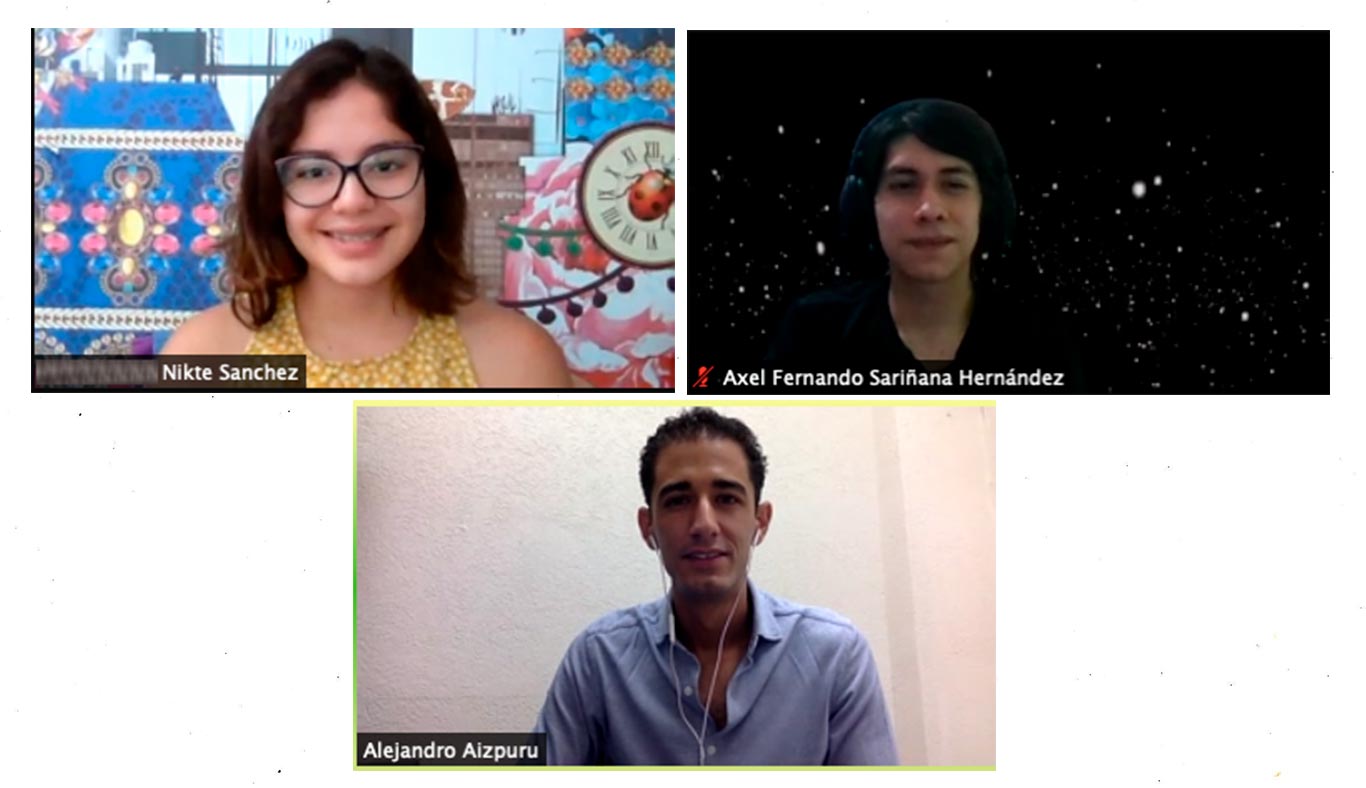 For Axel, there are many people caught in their thoughts who seek to fulfill their dreams.
"Don't let doubt and uncertainty stop you, there are many smart people trapped in your thoughts. I want many people like me to come to fulfill their dreams, be given support and we can make Mexico a more solid world power", Shared for CONECTA Axel Fernando.
The Entrepreneurial Talent Scholarship grants a 70% support to the students who seek to enter the Tec de Monterrey in order to study a professional career and that they have some entrepreneurship project.
This scholarship, seek boost your projects through the Eugenio Garza Lagüera Entrepreneurship Institute, obtaining co-working and mentoring for the execution of their ventures.
Finally, Alejandro Aizpuru Guevara, coordinator of the Entrepreneurship Institute at the Aguascalientes campus, He was very happy with the results obtained, mention that always there is the fear of not winning after so much effortWell, there is a lot of competition and talent throughout the country.
"Nikteha and Axel are going to be one of the most important talents in Aguascalientes because they are students who are very advanced in their thinking and have that spark, they represent the way to motivate more students to undertake", Concluded the coordinator Aizpuru.
INSURANCE YOU ALSO WANT TO READ:
AND ALSO:
.