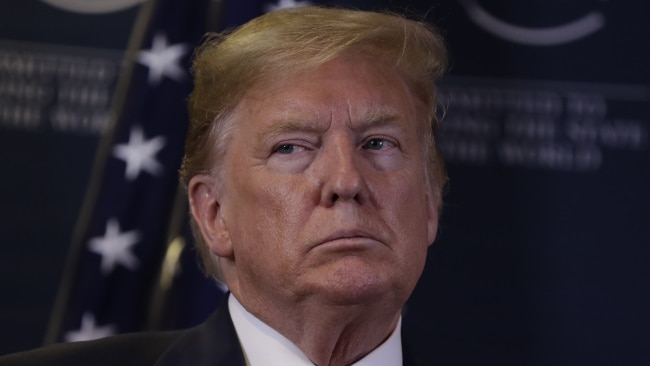 President Trump has said he does not believe that former United States President Bill Clinton has been charged at a press conference at the Swiss ski resort in Davos.
In an unscheduled appearance in the media before returning to Washington on Wednesday, the US leader said he had only described his lawyer Ken Starr as "disaster" in the past because he was "defending Bill Clinton."
"I have great respect for Ken, but I didn't think Bill Clinton should have been charged," he said. Ken Starr also represented Bill Clinton in his political trial in 1998 when he was acquitted.
Trump delivered a keynote address at the World Economic Forum a few hours before he began his political trial in the United States on Tuesday and said "he would love to sit in the front row and look at their corrupt faces."
He said he would not consider delaying the State of the Union's speech due to the trial and criticized the press for what, according to him, was unfair treatment.
"If we could straighten the press in our country, we would have an incredible place," he said. "Sometimes I deserve bad stories, but when I do something good or good, let it be written about it."
.