Going on vacation without your pet? Very little for the French. Despite a record number of abandonments in France – 60,000 companions are tragically left on the side of the roads during the summer* – 75% of dogs and cats accompany their masters during their escapades. This is one of the lessons of a study carried out by the insurance comparator Animals Relax**. It must be said that 83% of animal lovers associate holidays with their companion with pleasure. However, it is not always easy to find a rental where dogs and cats are accepted.
Also to discover: Dog or cat, what is the most popular pet in France?
Nosvacancesentreamis.com, the platform to escape with your pet with peace of mind
To support the French and fight against abandonment – today punishable by 3 years in prison and a fine of €45,000 – the 30 Million Friends Foundation is communicating, again this summer, about its website Nosvacancesentreamis. com.
Launched in 2019, the digital platform, recognized as being of public utility, lists in particular more than 36,000 accommodations (campsites, hotels, cottages, bed and breakfasts and pensions) and 203 beaches where animals are allowed.
An interactive map to know the addresses where dogs and cats are allowed
On the site, there is an interactive map that presents all these "pet-friendly" places, accompanied by readable logos. In a few seconds, we learn, for example, that there is a beach with an area reserved for animals in Cabourg (Normandy). Similarly, we realize that it is easy to find a campsite or a bed and breakfast where dogs and cats are accepted in the Landes.
Personalized advice provided by a virtual assistant
Beyond this very useful card, Nosvacancesentreamis.com houses a "chatbot" and a "dogbot", two virtual assistants trained to help prepare for holidays.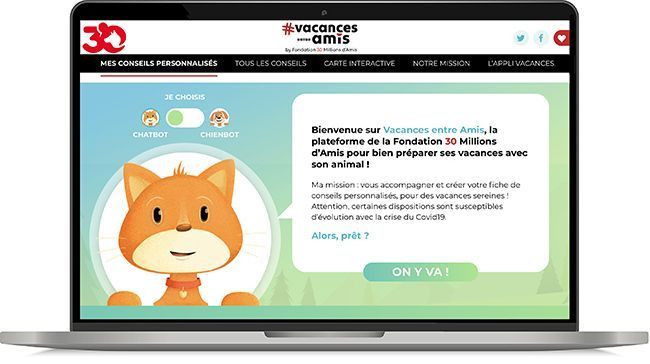 After having entered the name of his companion and his species (cat, dog, other), we indicate whether we wish to leave without or with him. In the latter case, the mode of transport (car, train, plane, boat), the type of destination (beach, countryside, city, snow) and the season are specified.
We then receive by email a personalized advice sheet, inviting, for example, to deworm it, to beware of processionary caterpillars and ticks, or to check the conditions established by the airlines to get your animal on the plane. 'plane.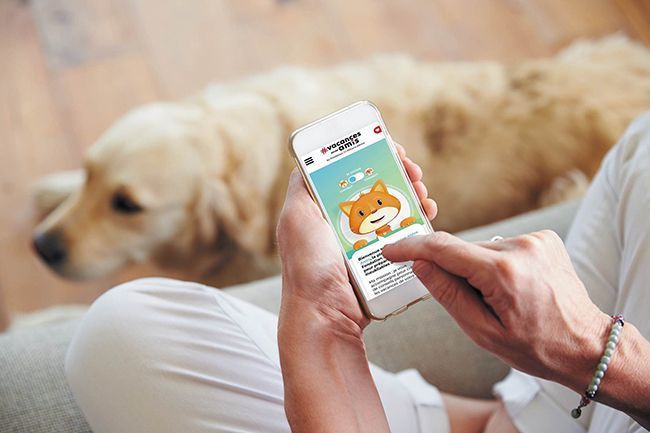 All this information is available on the nosvacancesentreamis.com website and the 30 Millions – Vacances app, available free of charge on Google Play and the App Store.
* According to figures provided by the SPA.
** Study carried out by Animaux-relax.com with a panel of 2,118 pet owners, June 2022.