Senior State Security Adviser at the State Department Amos Hochstein threatens Russia with sanctions if it blocks gas transit to Europe through Ukraine, reports "News".
He recalled that this was mentioned in the joint statement of Washington and Berlin. In July, the two countries announced that Germany was committed to using all available resources to help extend the transit agreement to ten years. The current one expires in 2024.
Official: Nord Stream 2 is ready
Gazprom will start supplying gas to Germany in October
"The fact that the United States will resort to this will not surprise anyone. In other words, we we will do everything possible to make the Germans ready for this moment and so that Russia knows that it will have to pay a price for it", Hochstein pointed out at the YES Brainstorming Forum in Kiev.
Under this agreement, Gazprom guarantees the transfer of 40 billion cubic meters of fuel per year through the territory of Ukraine. The head of the company Alexei Miller assured earlier that Russia is ready to continue cooperation based on the economic feasibility and technical condition of the Ukrainian gas transportation system.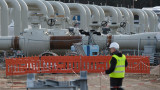 In Germany, specified the condition for the launch of "Nord Stream 2"
Nord Stream 2 AG, the operator of the Nord Stream 2 gas pipeline, could be penalized
At the same time, yesterday the Russian state corporation announced the completion of the construction of Nord Stream 2. The gas highway bypasses Ukraine, connecting the coasts of Russia and Germany to the bottom of the Baltic Sea. The capacity of the two pipelines is 55 billion cubic meters per year.
Kiev opposed the project, backed by Washington, which is interested in bringing US liquefied natural gas to the European market.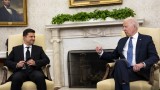 Ukraine vows to fight Nord Stream 2 political project
Even after the actual gas flow
.