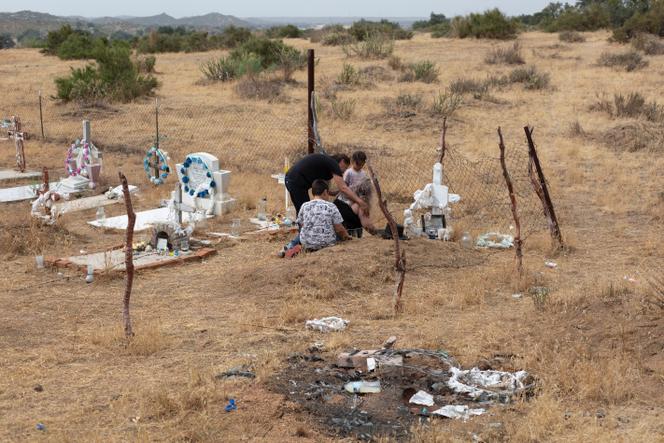 The findings and good resolutions are shared: at the congress of the International Union for the Conservation of Nature (IUCN), which concluded on Saturday September 11 in Marseille, the delegates affirmed in the final document that « the "success" economic can no longer be done at the expense of nature ". But, on the ground, the reality is quite different for the defenders of the environment, who sometimes pay with their lives for this fight.
Article reserved for our subscribers

Read also
"Humanity has reached a tipping point", warns the World Conservation Congress
Those who fight for the preservation of forests, against the agro-industry consuming land or against dams take risks: 227 of them were killed in 2020, according to the annual report of the English NGO Global Witness, presented Monday, September 13. That is more than four assassinations per week. The figure is up from 2019 (212) and is the highest since the publication of the first report in 2012.
In this gruesome tally, Central and South America totaled three quarters of the fatal attacks, home to seven of the ten countries where the most land defenders are killed – Colombia (65 dead), Mexico (30), Brazil, Honduras, Guatemala, Nicaragua and Peru. Other continents very concerned: Africa – there are 18 murders in 2020, against 7 in 2019 -, with the Democratic Republic of the Congo and South Africa, and South Asia, with the Philippines, where 30 activists environmentalists were killed in 2020.
"Extreme violence"
This increase in targeted killings is taking place in a context of widespread attacks against land defenders, arrests, assaults and even smear campaigns. It also reflects the importance of tensions on the ground, due to the acceleration of natural resource extraction projects. "Where these extractions are done, for wood, water, ore, and when these projects are pushed by governments, for short-term economic reasons and without taking into account their social and ecological consequences, we see a lot of tensions. It encourages extreme violence ", notes Louis Wilson of Global Witness.
The defense of forests and water resources, and the protest against dams are the activities most affected, with 23 and 20 deaths. This is followed by agro-industry, mineral extraction and drug substitution crops. The latter are particularly targeted in Colombia, where the signing of an agreement with the Revolutionary Armed Forces (FARC) in 2016 provided for the replacement of coca crops – "A situation which has generated and continues to generate a lot of violence", explains Louis Wilson.
You have 48.1% of this article to read. The rest is for subscribers only.