The institution has just acquired this work, probably dating from the beginning of the 20th century. A "monument" 36 centimeters high.
By Le Figaro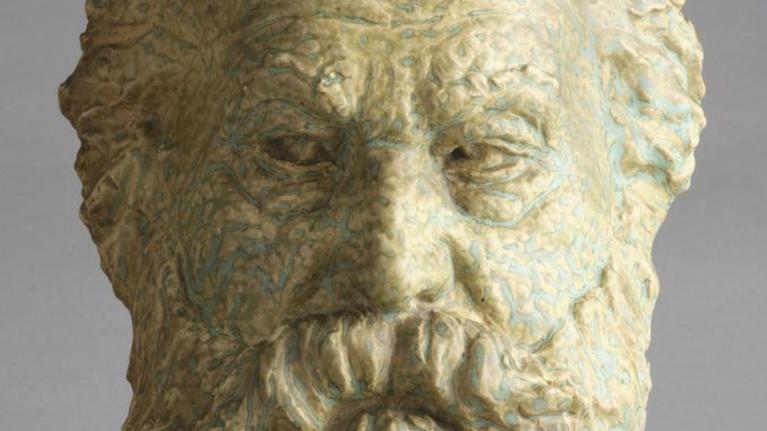 The Musée d'Orsay has just announced the acquisition of a Victor Hugo mask, signed by the little-known sculptor René Béclu. Disappeared at the age of 32 in the trenches of the First World War, the artist produced his work probably around the beginning of the 20th century, i.e. some fifteen years after the poet's death in 1885.
Composed of enamelled stoneware, it was produced in collaboration with the establishments Émile Muller et Cie. "Although the mask measures only 36 cm, it emerges from this face a certain monumentality which gives it a remarkable presence. The enamel is treated with a refinement and a form of "brutality" which directly evokes the work of Jean Carriès (1855-1894). The colored mesh directly refers to the work of this ceramist», Explains the Parisian museum.
The institution qualifies the work of "powerful and strangeAnd believes that "the treatment of the enamel thus moves away from any realistic research whereas the figure of the poet is marked with drama and tragic research. By veining the mask left beige in turquoise blue, and thus creating an astonishing face, Béclu creates a work bordering on worry. "
The mask is part of the long line of representations of Victor Hugo, among which several attributed to Rodin. Broke by the war, in 1917, René Béclu left an imposing marble group, The secret, which the State bought from him in 1913. The work now adorns the Parc de la Tête d'Or in Lyon.
.