"For us, recording and putting this song into the world is more than a matter of honor, duty and conviction, especially towards the people of Valmiera and their friends, from whom this song is demanded in concerts. Those who diligently follow the band 's creative work know that this song has been in our repertoire for more than ten years, "says the band.
"The sound and mood of the song is as close as possible to the live performance, so as not to lose this special, living feeling and energy. That was our main setting for the sound. The song itself conceptually says a lot, it doesn't have to be explained, listen to everything Thank you to the city of Valmiera, which inspires us and allows us to realize the best ideas, as well as the authors of the song, who have created this magical composition! "
The original version of the song, entitled "Song about Valmiera", can be traced back to the early 1990s, when Pāvils Rozītis' novel "Valmieras puikas" inspired director Ģerts Nagainis to shoot a television production of the same name. The music of the song created by the project is the author of Georg Dovgjallo, the lyricist is Hermanis Paukšs.
The group "Age of Stones" is a garage rock'n'roll band from Valmiera, which dates back to the late 1990s, but was officially founded in 2001. The members of the group have been old friends since early childhood. Group members: Niks Jaunzems (voice, guitar), Artis Ābele (drums), Valts Jakubovičs (guitar), Jurģis Priedītis (bass). Group discography: "Dream" (2006); "Goin'out" (2007), "Slim Blonde Circus" (2010), "Salt and Pepper" (2018).
Others are currently reading
A little boy disappeared on an island in Greece 30 years ago. The police have their own version of what happened, but their mother still does not believe it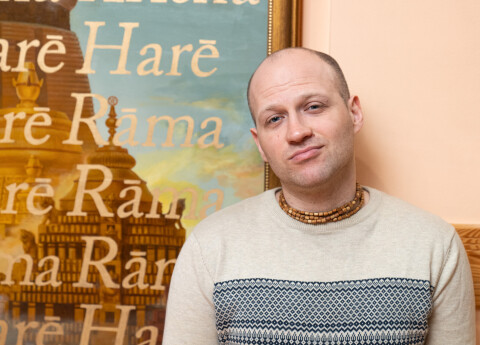 "Meditation does not mean that you sit in a lotus position, legs behind your ears," – Uģis Kuģis does not like those who are "spiritual".

PHOTO: people are enjoying Imants Kalniņš 'anniversary concert

.