After ten new corona infections were diagnosed, Brisbane, a city of over two million inhabitants, in Australia, has to be in complete lockdown for three days. That has been announced by the Prime Minister of the State of Queensland.
In six cases, the infections were contracted abroad. Those people were in quarantine at the hotel. In four cases, however, there was local transfer, which has caused the authorities to sound the alarm. There are 73 known active infections across the state of Queensland, including cases of the more contagious British variety.
Prime Minister Annastacia Palaszczuk therefore announced that the residents of Brisbane and the surrounding area will be allowed out of their homes for three days only for necessary trips: to buy food or medicine, to exercise in their own neighborhood, to work when they cannot from home, or to provide medical care. The measure will be re-evaluated on Wednesday.
With a three-day lockdown, the Queensland prime minister wants to avoid a longer period of strict measures. It also gives the authorities time to track down contacts. Two infected individuals have been in Byron Bay, in the neighboring state of New South Wales, while they were contagious.
Australia has been relatively spared from the corona pandemic. It introduced very strict controls at its borders, with restrictions on arrivals by plane and mandatory hotel quarantine. With local lockdowns, the country responds quickly to new clusters.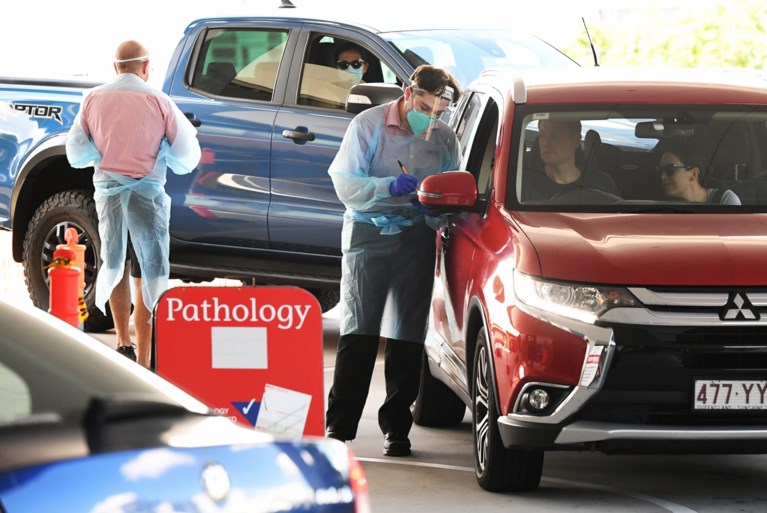 .