In a continuous attempt to attract vloggers and travel shooters, Sony today introduced the GP-VPT2BT: a "wireless shooting grip" for mirrorless cameras that allows users to seamlessly switch between recording videos and taking photos while running .
The GP-VPT2BT is a "shooting grip with wireless remote control" that is compatible with all the latest Sony mirrorless cameras: the a9 II, a9, a7R IV, a7R III, a7 III, a6600, a6400 and a6100, as well as the RX100 VII and RX0 II, whenever you are running the latest firmware. The handle allows you to use the camera safely with your arm extended, while putting control of the camera's key functions directly on the handle.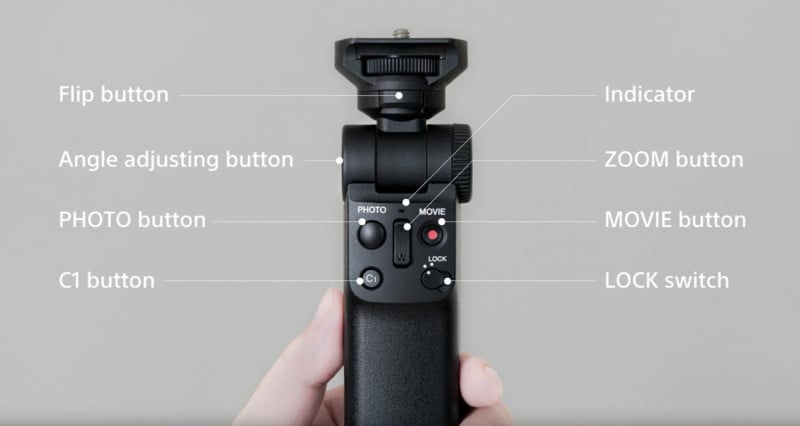 As you can see in the images above: the grip can be expanded to function as a table tripod, and the grip controls include recording, shutter, zoom, a custom button, tilt adjustment and a lock switch. There is also a "flip" button that allows you to rotate the camera 180 ° without removing it from the 1/4 ″ -20 accessory.
The grip communicates with compatible Sony cameras that use Bluetooth, and features a "dust" and moisture resistant design that should withstand some light abuse, but it is do not dust and moisture "to test".
Here is a quick overview that shows the Sony GP-VPT2BT in action:
The Sony GP-VPT2BT will ship this month for $ 140. For more information about the grip, go to the Alpha Universe website; The GP-VPT2BT has not yet appeared in online retailers, but we expect it to become operational in the next day or two.