BCN has revealed its awards for 2020, and the biggest news of this year's camera statistics is that Sony has surpassed Olympus to claim # 2 in the Mirrorless category, while Canon has finally, for the first time, claimed # 1 position in all Three categories of fixed cameras.
BCN numbers are always an interesting metric, if not quite useful, since they represent camera sales / market share only in the Japanese market. So, although we would not use these numbers to draw global conclusions about the health of each company, we can compare the results year after year to draw some interesting trend lines.
To that end, here are the results of the last three years in the three categories of digital cameras: fixed lens, SLR and mirrorless.
2018
2019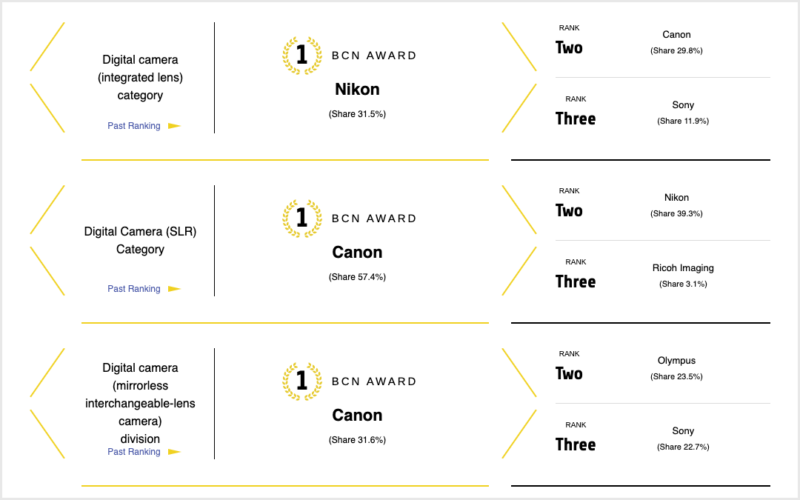 2020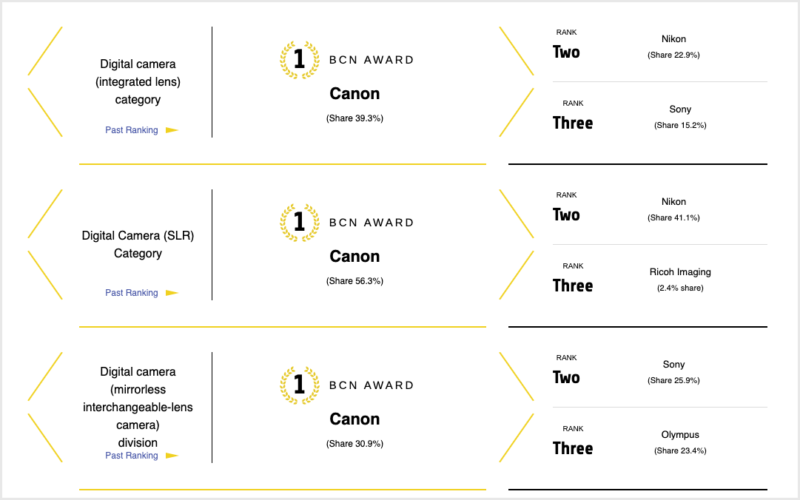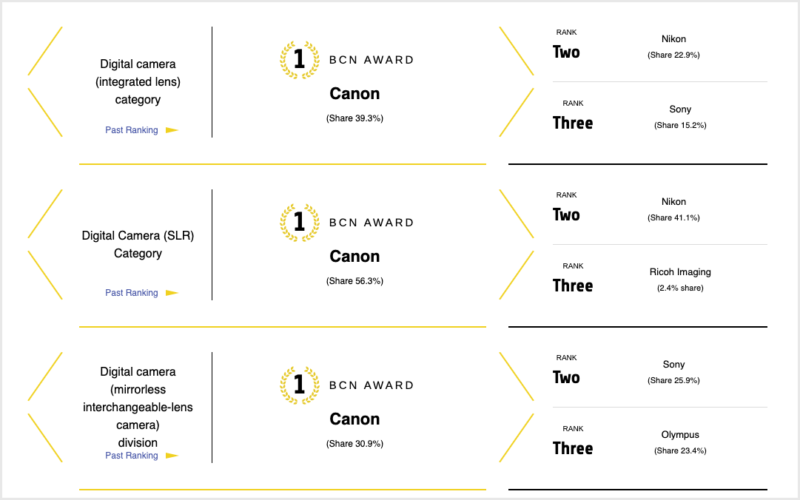 As you can see, the dominant position of Olympus in the mirrorless category continues to erode. Last year, Canon surpassed them to become number 1 in Mirrorless and SLR; This year, Sony rises to position # 2, beating Olympus and eating Canon's leadership.
The other conclusion is that Canon continues to dominate the Japanese market, sweeping the three categories for the first time. Mirrorless has been primarily a battle between Sony, Olympus and Panasonic since the category was first introduced in 2012, and the first time Canon took first place (last year) Nikon defeated them in fixed lens sales, stealing the possibility of a trifecta.
Now, finally, Canon can declare a sweep in all three categories.
In summary, the Sony star continues to rise, Canon remains stable, Nikon is gaining ground in SLR but not without a mirror, and Olympus continues to slide from its dominant position in the mirrorless category. The question now: As Sony's mirrorless market share continues to increase year after year, can Canon maintain its dominant position?