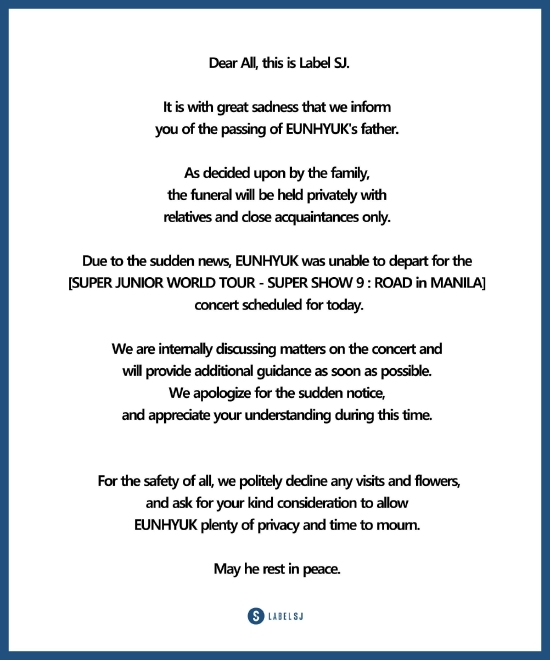 Label SJ released an announcement:
Dear everyone, this is Label SJ.
It is with a heavy heart that we inform you of the passing of Eunhyuk's father.
According to the family's decision, the funeral will be held in secret only among relatives and close acquaintances.
Due to this sudden news, Eunhyuk was unable to go to the event that was scheduled to be held in Manila today.[SUPER JUNIOR世界巡回演唱会SUPER SHOW 9: ROAD]concert.
We are discussing the concert internally and will provide supplements as soon as possible. "We apologise for the sudden notification and appreciate your understanding during this time.
For everyone's safety, we politely refuse any visit and flowers, and ask for your kind consideration to give Eunhyuk enough privacy
May he rest in peace.