Strudel with zucchini and bacon a finger food that can be prepared without any difficulty, discover the recipe print, so as to serve as a quick and tasty dinner.
A recipe that won't take you long, because you just need to unroll the puff pastry and then stuff it with zucchini, pancetta, ham and provolone. Perfect to serve for a quick and inviting dinner. Let's find out how to prepare this savory strudel following our recipe print!
You may also be interested in this recipe: Fried artichoke puffs | with a filling of cheese and anchovies
You may also be interested in this recipe: Grissini with rosemary and chickpeas | Crunchy and tasty, here is the recipe
Ingredients
1 rectangular puff pastry roll
100 g of smoked provola
100 g of bacon
50 g of raw ham
1 courgette
extra virgin olive oil to taste
sale q.b.
milk for brushing
Strudel with zucchini and bacon: preparation
To prepare this delicious finger food, start washing and remove the ends of the courgette, then cut it into small cubes and cook a little in a large non-stick pan with a little oil and salt for about 15 minutes. Chop the bacon and raw ham, then cut the provolone into cubes, now you just have to stuff the puff pastry.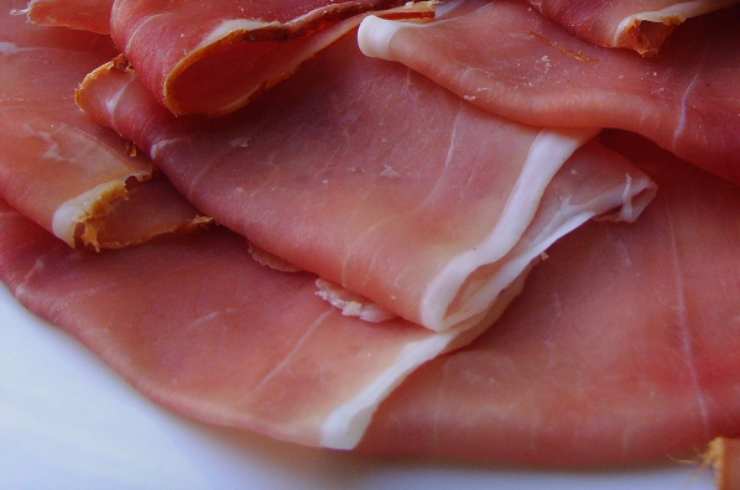 You may also be interested in this recipe: Potato and vegetable sticks | Healthy second course for children
You may also be interested in this recipe: Potato and Bacon Croquettes | Quick and appetizing appetizer
Unroll the puff pastry on a work surface, place the courgettes, ham, provolone and bacon and roll up. You will have to seal the edges well to prevent the filling from escaping, then brush with milk and place on a baking tray and cook in the oven at 180 ° for at least 15 minutes, then turn off and serve after a few minutes.
Enjoy your meal!
To stay up to date on news, recipes and much more, keep following us on our Facebook and Instagram profiles. If, on the other hand, you want to take a look at all of ours VIDEO RECIPES you can visit our Youtube channel.