Original title: Special action to build a safety barrier for wild animals
Workers' Daily-China Industry Net reporter Zhang Shiguang intern Chen Shoushuang correspondent Deng Xiaodong Xia Qiang
In order to further strengthen the protection of wildlife habitat safety in the construction area, recently, Heilongjiang Longjiang Forest Industry Group Muling Forestry Bureau Co., Ltd. and the Muling Branch of the Forest District Public Security Bureau formed a patrol team to carry out the "2022-2023 Spring Patrol Shanqingtao·Crackdown on Indiscriminate Hunting" special action.
In the special campaign, each forest site strictly followed the delineated areas of responsibility for wildlife protection and management to carry out pull-net inspections of areas with frequent wildlife activities, and cleaned up hunting tools such as hunting traps, hunting traps, and sticky nets to achieve full coverage of density inspections. A solid wildlife protection barrier. At the same time, the patrol team also cleaned and repaired the supplementary feeding points, added salt, corn and other feeds, to alleviate the lack of food for wild animals caused by winter, and to provide guarantee for the survival and reproduction of wild Siberian tigers and Siberian leopards .
"Since 2017, according to the arrangement and deployment of the group company, the Northeast Tiger and Leopard National Park and various forest sites have carried out regular mountain clearing operations every year. So far, more than 1,700 hunting traps, hunting tools and other hunting tools have been removed, and the wild Northeast Tiger and Leopard Create a more comfortable and safe living environment." Xue Xinwei, chief of the Science and Technology Section of the Reserve Management Bureau of Longjiang Forest Industry Muling Bureau Company, told reporters.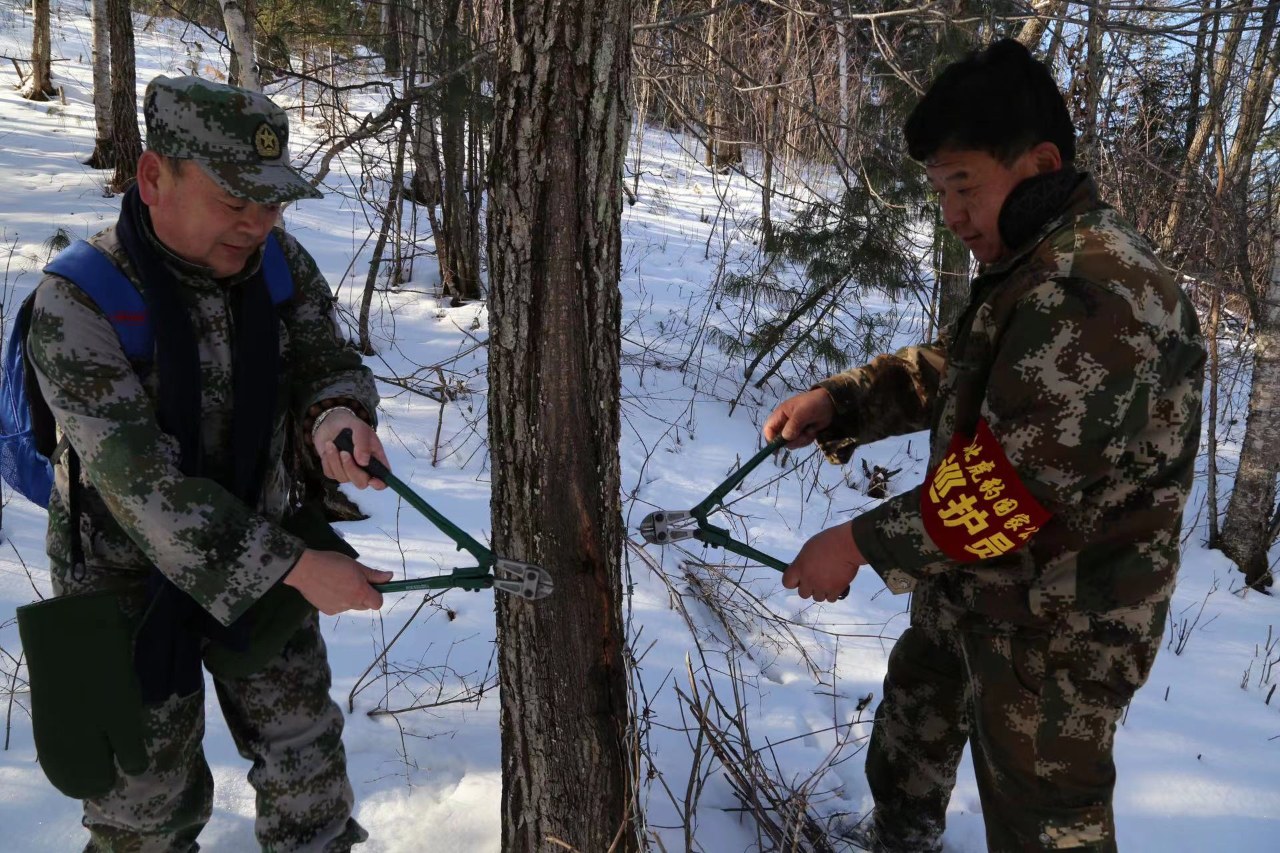 In the residential areas of various forest sites, the staff worked closely with the local police to inspect a number of supermarkets and restaurants, focusing on carefully identifying the frozen ingredients in the stores to ensure that there were no sales and preservation of wild meat products, and to use practical actions to combat, Curb the sale and processing of wildlife products. And through distributing brochures, publicity vehicle broadcasts, and hanging banners, etc., to carry out publicity and warning education for forest residents, and encourage forest residents to actively report information on cases of destruction of wild animal resources and clues to illegal hunting of wild animals.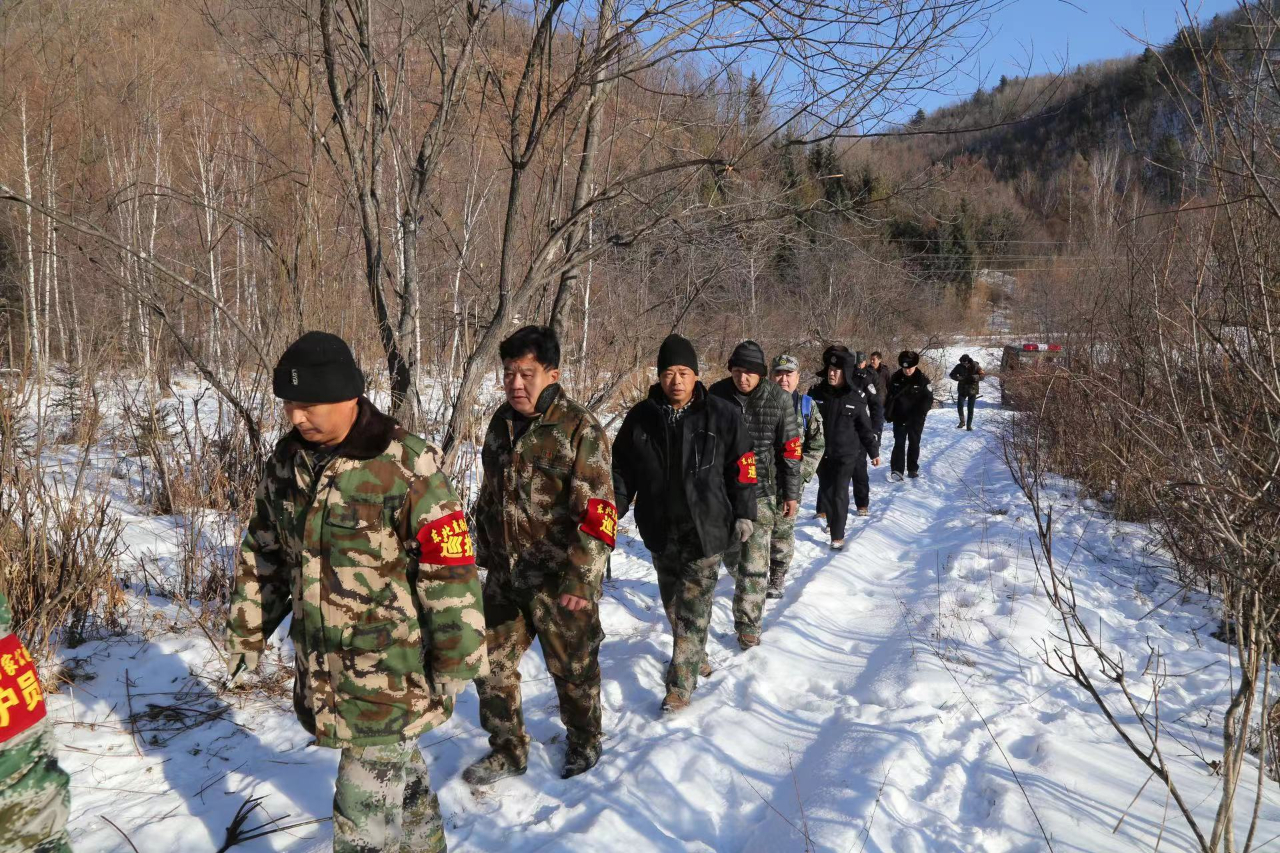 It is reported that since the special operation started in November 2022, the company has carried out a total of 333 anti-poaching patrols, with a patrol mileage of 2,724.48 kilometers, cleared 64 hunting traps, and dispatched more than 700 patrol personnel.