The Santander Group's programs to help study, improve employability and promote entrepreneurship are developed around four basic pillars: equal opportunities, inclusion, social progress and sustainable growth.
ENCLAVE ODS talks with some of the beneficiaries of a huge aid program of this type, which is now 25 years old: Santander Universidades. The initiative of the Spanish bank counted in 2020 with up to 110 million euros investment in study aid and improvements in employability and entrepreneurship.
Conversations on Sustainable Development Goals (SDGs) always refer at some point to the importance of training. Therefore, it is useful to know first-hand what are the options and possibilities of social action in the educational area of ​​this company.
Anxo Fernández (Santiago de Compostela, 1994) happily picks up the phone in the afternoon when he gets home. Now he is a resident psychologist at the Hospital de Pontevedra with a special contract -of at least four years-, and tells how his interest in helping to people with emotional problems.
The Santander Group study aid programs are based on equal opportunities, inclusion and sustainable growth
"The most common that we attend in my hospital are depressions, anxiety problems, and adjustment disorders. We work on the emotional part, which includes the management of emotions, thoughts and behaviors ", he says. It refers to the recent health crisis and the increase in cases of problems in children and adolescents after the pandemic.
Fernández studied his degree in Psychology at the University of Santiago de Compostela (USC) with the efforts of his parents, but the qualifying condition to practice as a psychologist implied studying a master's degree. The possibility of doing it in Madrid was thanks to a grant from the Universia Foundation for family members of employees.
In parallel, this psychologist applied and worked for a few months as part of the foundation's team, helping other people with disabilities, like him, to integrate into the workplace.
Recently, it got the fourth place in the whole of Spain in the quota of people with disabilities of the PIR exam. "I always say it: you have to look at all the options, because you can find one that helps you," explains Fernández.
Safae El Batioui (Morocco, 1995) speaks with ENCLAVE ODS from Paris. In his case, with great humility, he says that he does not consider himself mathematical, although he is clear that his favorite theorem is Fermat's. He always had a passion for numbers and hardly had to study to get a ten in math "without studying hard," he admits.
"I like logic, the challenge of having to solve a problem, find the solution to a derivative, for example," says El Batioui, laughing. And he adds that "it is true that the race has nothing to do with high school math, they are all theorems." And it confirms that it used more notes than the calculator itself.
El Batioui remembers a key night in his life: "In 2017, these scholarships were not yet known and in the same week they contacted me on LinkedIn to tell me about those from Santander and also from another company to offer me a normal contract."
They told him that he fit in with scholarships, "and I, who was in a difficult financial situation, spent a night without sleep because I had to make a decision," he admits.
This young woman arrived in Madrid in 2007 at the age of 12 and with hardly any resources. "I come from a humble family, from which you learn a lot," he says.
His scholarship, from April 2018 to April 2019, allowed him to "work with the markets risk team and learn a lot with them, support in the execution tasks, give ideas, projects with IT, and everything. "Now, after a summer stay, he has managed to move to the French capital and is going to collaborate with Santander Consumer Finance in Paris.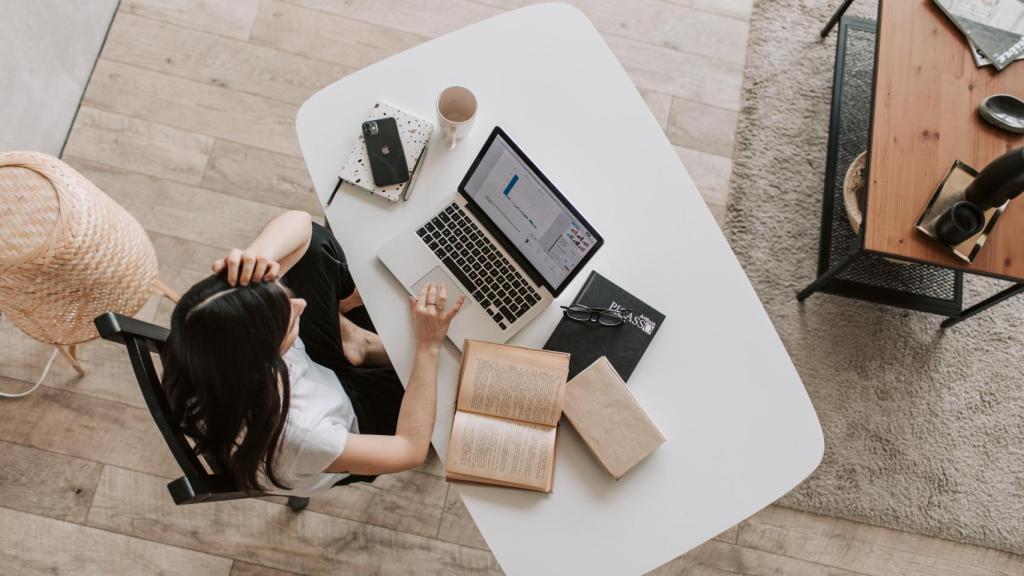 Baltasar López (Sabadell, 1986) answers from Sardañola del Vallés. From there, he talks about his town: "The technology park used to be a holiday area by the aqueduct and the reservoirs, but since the 1960s – with the boom– there was a very big growth ".
López studied Industrial Engineering at the Polytechnic University of Catalonia (UPC) between 2004 and 2010. To find out options for his academic future, he went to the economic promotion service of his town to ask for advice on the promotion of a company that he wanted to set up with the name Millor Battery.
The 2016 Yuzz award – later called Explorer – definitely impelled him in his modular technology project to manufacture custom batteries with very short times.
"I was not chasing prizes, but the subject of free training for participants seemed interesting to me. Experts come in these programs to give training in financial and accounting matters and marketing. As my basic training is engineering, it suited me well, "he explains.
Thanks to the program, he had the option of going to Silicon Valley, where he was able to get some ideas and change his perspective. "For example, regarding thinking internationally from the beginning, having everything in English, the approvals and trademark registrations and also doing something superlative, offering something truly exceptional…", he acknowledges.
"I was not pursuing prizes, but the subject of free training for participants seemed interesting to me", explains López
Very soon this engineer founded Enchufing, another startup, a service company to create charging points for electric cars. And now he's working on Baltasar, the world's first electric car track day to run on track. "Just as there are mountain bikes or motorcycles depending on the activity, it is essential that there be cars of this type," he says.
For Julia López (Cádiz, 1994), going through a short training program changed her life. He worked in the hospitality sector, but thanks to one of the 25 scholarships that Santander offered with Ironhack he was able to have access to another type of work activity.
You can't imagine what your life would be like if you hadn't taken this initiative to learn programming and data usage. She says that "after 9 weeks, a short time, but intense, less than a month, they called me to do interviews as a programmer."
Only in 2020 has up to 110 million euros been allocated to Santander Universities in just 2020
He adds that although he did not have any Java programming foundation and did not know what SQL was, he learned a lot in the course on back and front. Now he says that "he is in a technical support team of level N1 and I can have my salary and live in Madrid".
Professional life is a constant cycle and individual circumstances are very diverse and changing. Regardless of the profile, it is always a constant job to train and cultivate talent.
In the Santander Universities program you can find different types of scholarships, an extra support that can be key to contribute to progress and inclusion whatever the case.
Follow the topics that interest you
.