In the kitchen you can do all sorts of magic with the healthy buttermilk. Here you will find simple recipes and tips.
Dresden – When milk perks up tired men, buttermilk makes them – and women too – more beautiful. The refreshing milk product is definitely a healthy plus for everyone: Buttermilk is the liquid that is left over after making butter. It has valuable vitamins and minerals and only very few calories because its fat content is usually less than one percent. In the kitchen you can do all sorts of magic with buttermilk. Here you can find simple Recipes and tips.
Buttermilk smoothie or shake
Simply mix the buttermilk with fresh, pureed fruit. If you like it sweeter, you can add maple syrup or agave syrup. A simple shake can be quickly mixed with buttermilk and a few spoons of jam or jam. Coordinate quantities as desired. Mix everything – done!
Buttermilk Pancakes
For this you need 1 liter of buttermilk, 5 eggs, 500 g of flour, 1 tablespoon of sugar, 1 teaspoon of baking soda, 1 pinch of salt and rapeseed or linseed oil for the frying pan. To prepare the pancakes, put the flour with sugar, baking soda and a pinch of salt in a mixing bowl and stir in the buttermilk and eggs with a hand mixer, then work into a dough. Now heat the oil in a pan.
Put the batter into the pan with a ladle and fry the pancakes (about 12 pieces in total) until golden. Spread with applesauce, melted butter or powdered with cinnamon-sugar, the warm plins are a poem.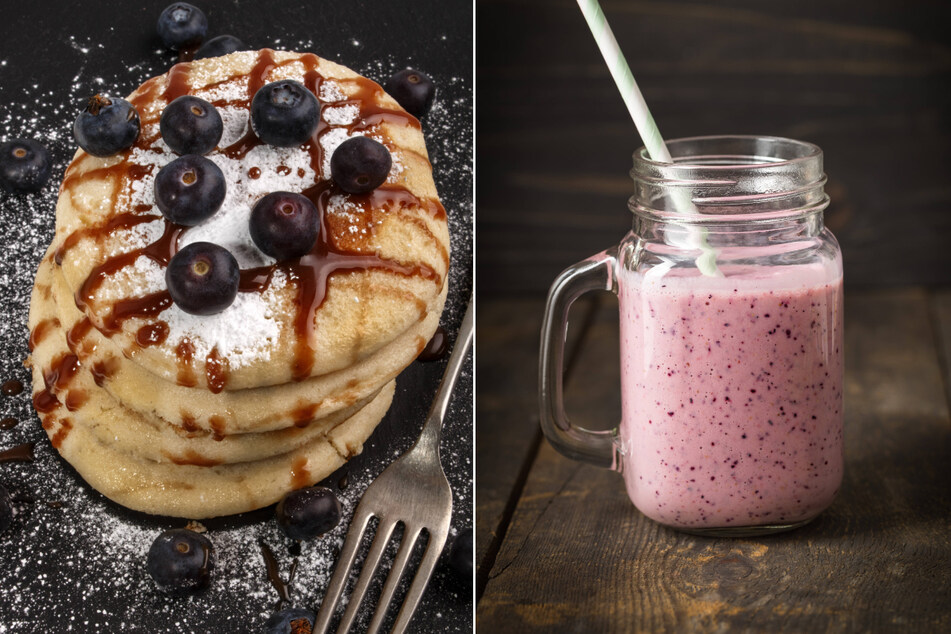 Bake with buttermilk
The sour buttermilk makes cakes, muffins or bread nice and juicy without adding many calories.
Here is a recipe for one Buttermilchbrot – The ingredients used are 500 grams of spelled flour, 1 cup of buttermilk (500 g each), 1 cube of yeast and a little salt. Pour everything into a bowl and stir into a dough using a dough hook. Then cover in an ovenproof dish with a lid (or aluminum foil) and bake in the oven at 220 ° C for about 60 minutes.
Here's a recipe for one Buttermilk cup cake – You need 2 cups of sugar, 3 eggs, 1 bag of baking powder, 3 cups of flour, 1 cup of buttermilk (500 g each). For the topping, 1 cup of sugar and 2 cups of desiccated coconut as well as 2 cups (200 g each) of cream or melted butter are used. First mix everything together for the dough and place on a greased or lined baking tray. Then mix sugar and desiccated coconut and distribute evenly over the dough. Bake the cake in the oven at 170 ° C until golden brown. Then pour the liquid cream over the still hot finished dough or brush with the melted butter.
Serve the muesli
If you like the sour taste of buttermilk, you should definitely stir and try your breakfast cereal with it. Simply use the buttermilk instead of milk, yogurt or juice.
Have fun copying and enjoying!