Watercolor, El Arlequín & La Banda de las Tortuguitas and Musicanciones will be the groups that will perform on July 3, 10 and 17 at Espacio Diana.
Watercolor
The Watercolor musical ensemble is made up of artists and music teachers. It has been focused, since 1990, on pedagogical work and the development of children's imagination, body expression and hearing. With an instrumentation that includes winds, strings, and percussion, they address musical tales, achieving a repertoire that has been considered didactic material for the pre-basic and basic cycles.
The band will present this July 3 a compilation with their new material A cook with watercolor and their fifth album, Singing a trip through Chile.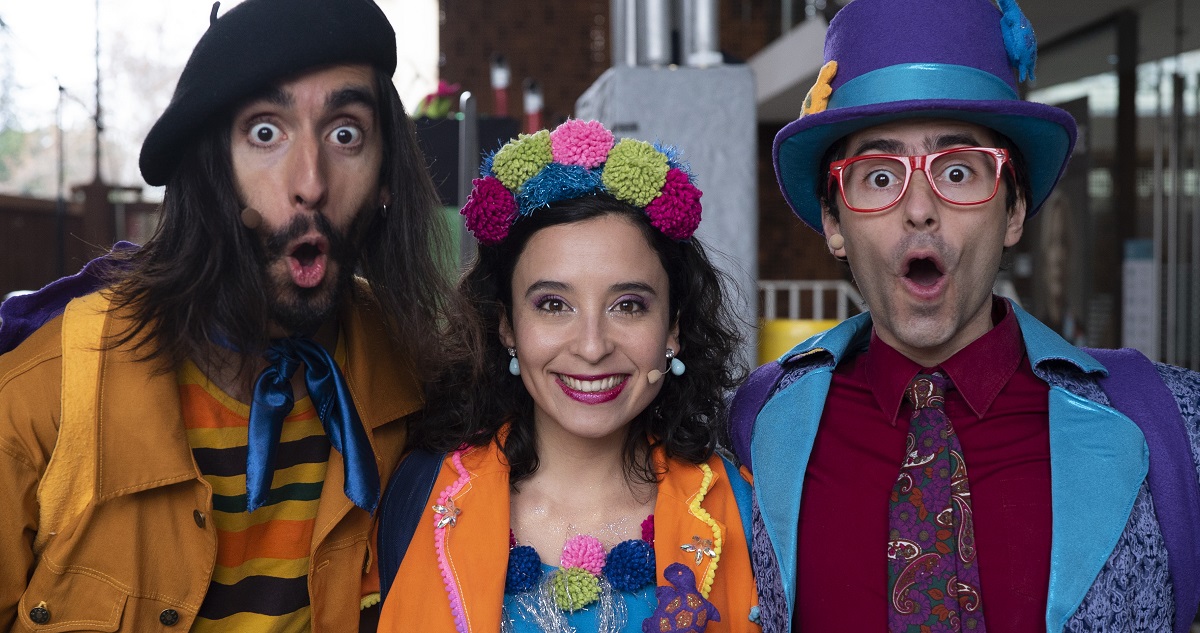 The Harlequin & the Turtle Band
El Arlequín & la Banda de las Tortuguitas is a music project for children created in 2017. Its work seeks to perform interactive concerts for children from 3 to 7 years of age. Their first album, from 2019, earned them a Pulsar Award nomination.
In 2021 they released Game and Movement, their second plate financed by the Music Fund and participated in the XIV version of FamFest. El Harlequín & the Banda de las Tortuguitas will perform next July 10.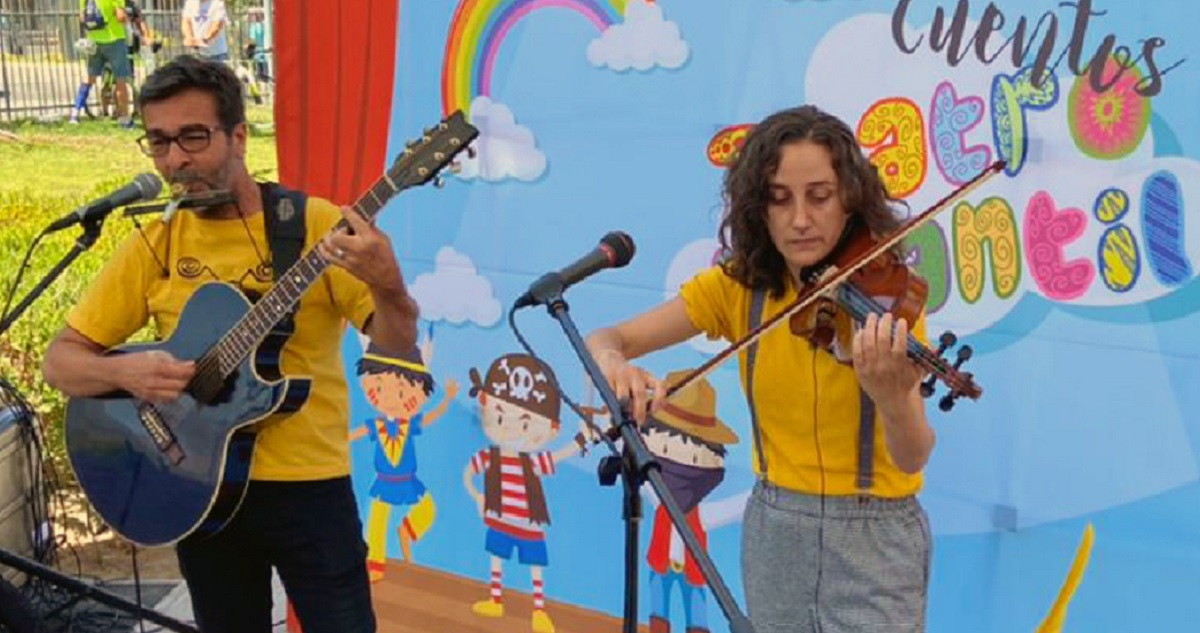 Musicantions
María José Valenzuela on violin/keyboard/voice and Víctor Arriagada on guitar/effects and voice are creators of trajectory in Chilean children's music. Composers of hits such as Que Sigue el Recreo and Pez Pez Pez, make up the Musicanciones project, a musical show that stimulates children's creativity and motor skills with their games and songs.
They will be in charge of closing the cycle on Sunday, July 17.
Diana Space
Espacio Diana Cultural Center will be executing its Music and Education plan during 2022 and 2023. Plays, training workshops, artistic residences, musical performances on the roof and concerts in the theater are part of the proposal.
The plan includes the creation of the Education area in which students, teachers and administrators from the Metropolitan Region are invited to participate in training experiences, both in Espacio Diana and in their own educational centers.
"We believe that theater and the arts function as tools for social transformation. Emerging creators and others with an outstanding career come together in our programming, which generates a very valuable exchange. In the same way, we call on the migrant community that lives in our environment to get to know our space, opt for our workshops and present projects. Through cultural diversity we can recognize which are the relevant actors in our society and, at the same time, rethink the culture that is happening today in Santiago", says Juan Pablo Sanguinetti, director of Espacio Diana.
Family Music Series
Sundays 3, 10 and 17 July, at 5:00 p.m.
General admission $5,000, Students and Seniors $3,000.
Diana Space
Arturo Prat 435, Santiago.
https://www.espaciodiana.cl/acuarela-en-diana/
More information at www.espaciodiana.cl
Facebook: https://www.facebook.com/espaciodiana/
Instagram: @espaciodiana