The operational headquarters restored air traffic with Belgium, Bulgaria, Italy, Jordan, Ireland, Cyprus, North Macedonia and the USA
Photo: Ahmed Jadallah / Reuters

Russia has resumed flights to Bulgaria and Italy since June 28. Deputy Prime Minister Tatyana Golikova announced this decision last week. Earlier, communication with these countries was suspended. Also, the authorities will increase the number of flights on previously opened routes.
From today, flights are carried out on the following routes:
• Moscow – Rome;
• Moscow – Milan;
• Moscow – Venice;
• Moscow – Naples;
• Moscow – Sofia;
• Moscow – Varna;
• Moscow – Burgas, as well as with Bulgarian cities and individual airports of international importance on the territory of Russia.
Russia will resume flights with several more countries. Where can you fly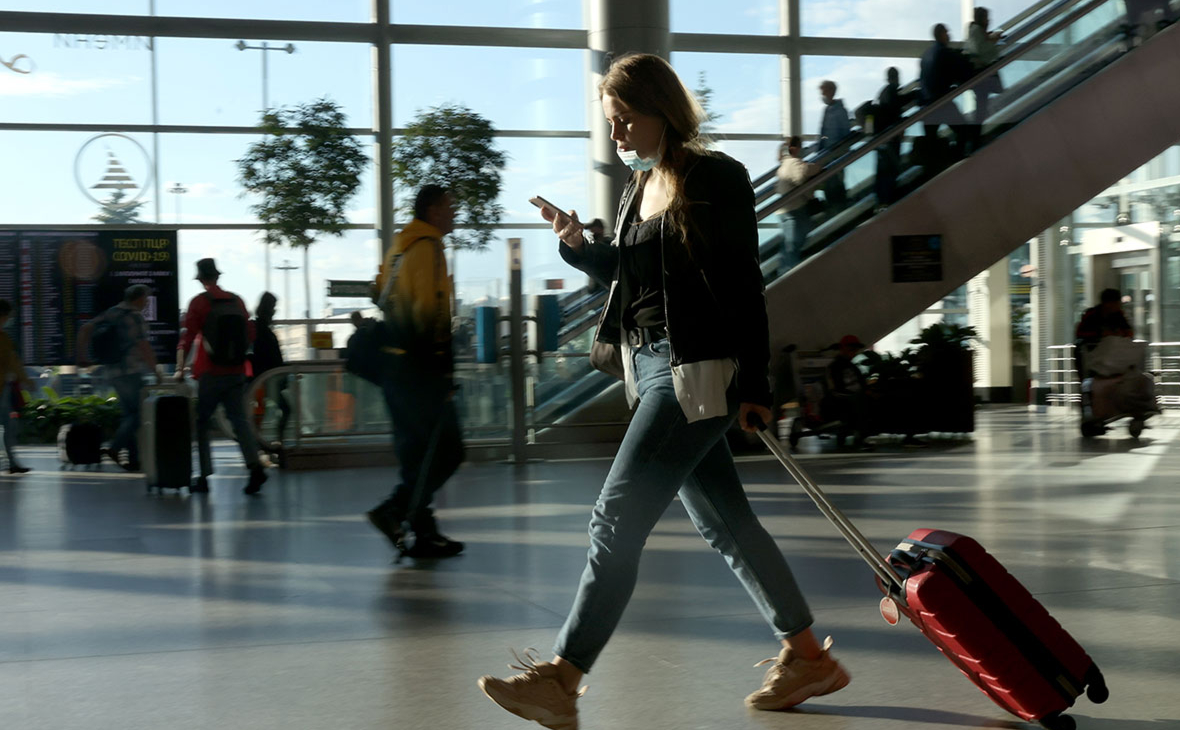 In addition, since June 28, the planes began flying to six more countries – the USA, Belgium, Jordan, Ireland, Cyprus and North Macedonia. Air communication with them has been restored from today.
Flights from Moscow to New York, Washington and Brussels, as well as to Skopje, Larnaca and Paphos are resumed. The planes will again begin flying to Dublin, Amman and Aqaba.
Who can enter from Russia
Bulgaria – there are currently no restrictions on the entry of certain categories of citizens from the territory of Russia.
Italy – close relatives of citizens and residents of the EU member states and the Schengen area; other persons permanently residing in Italy, or Russians for business, medical, emergency or study purposes.
Cyprus – there are currently no restrictions on entry from the territory of Russia for certain categories of persons.
USA – are still included in the list of countries with suspended flights. At the moment, entry into the United States for Russians is restricted by American law. The decision of the State Department of March 20, 2020 to suspend visa services in most countries of the world remains relevant. Officially entering the country can be: US citizens and foreigners with an American residence permit; crew members of aircraft and ships; holders of C, D and C1 / D1 visas; diplomats entering with A or G visas; close relatives (spouses, children under 21, parents of minors, brothers and sisters) of American citizens or residents with a residence permit.
Source: Federal Tourism Agency data.
At the same time, air carriers continue to transport tourists to closed foreign resorts, using cargo-passenger flights as a loophole. Their implementation does not formally fall under the current prohibitions. In June, the Federal Tourism Agency, following the Federal Air Transport Agency, threatened violating airlines with the cancellation of the admission to carry out passenger-and-freight flights.
Turkey will ease quarantine measures from Monday due to COVID-19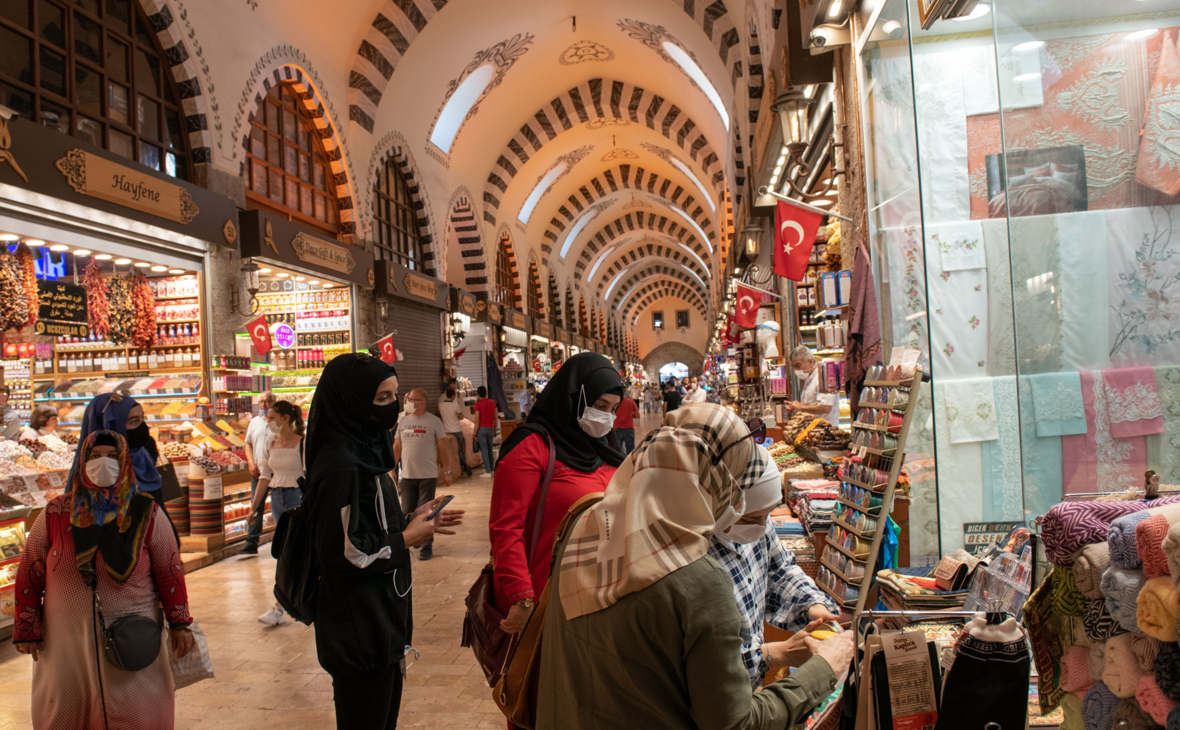 Conditions under which Russians can enter these countries
Bulgaria – get vaccinated against coronavirus ("Sputnik V" is among the permitted vaccinations, entry is allowed after a 14-day period after the last dose of vaccine) or provide a test for the absence of coronavirus.
Cyprus – you need to obtain a flight permit on a special website (https://cyprusflightpass.gov.cy/) within 24 hours before arrival and have it with you in a printed form. All passengers arriving at airports are divided into four categories based on the epidemiological status assigned to their state. Russia is classified in the "red" category of countries with a high level of risk of the disease. In accordance with the requirements in force for it, the Russians must: present the results of a COVID-19 test, taken by the PCR method, made no earlier than 72 hours before departure; undergo similar testing upon arrival on the island at your own expense; observe self-isolation until a repeat test result is obtained.
Italy – take a coronavirus test performed no later than 48 hours before crossing the border; register with the territorial health department; observe self-isolation for 10 days, after which – take a second test.
USA – present a certificate in English with a negative result of a PCR test for coronavirus, made no earlier than three days before the flight, or a document stating that the person had been ill with COVID-19 and recovered 90 days before the trip. For vaccinated people, they need to take a coronavirus test after 3-5 days, for unvaccinated people, they must self-isolate for seven days and take a coronavirus test.
Since June 22, Russia has resumed flights to Turkish resorts. Air traffic with them was suspended in April due to a sharp increase in the incidence of COVID-19 in this country.
Earlier, the headquarters proposed to increase the number of flights with Austria, Azerbaijan, Armenia, Greece, Qatar, Finland, Croatia and Switzerland. Russia has limited the number of flights to other countries in March 2020 due to the risk of the spread of the coronavirus. The Russian authorities began to gradually resume international flights in the summer of the same year.
According to the Federal Tourism Agency, 51 countries remain open to Russians by mid-June, including Belarus, Hungary, Venezuela, Vietnam, Germany, Egypt, and Japan. Some of them are still not ready to receive tourists or there are strict restrictions on them.
Coronavirus
Source: JHU,
federal and regional
virus control headquarters
Source: JHU, federal and regional virus headquarters
.