Hünenberg

Again made of wood, but not shabby: This is what the new asylum accommodation should look like
The local council launched the project in the Bösch, which was revised after objections. He hopes that a long-term dispute will soon be concluded.
Anyone who sees the new asylum accommodation in the Bösch will see a wooden house – like today. Not that shabby, though. This is shown by the planning application from the municipality of Hünenberg, which is open until and including June 30th. It contains visualizations of a three-storey wooden building with a steward for laundry and play equipment for children on the meadow. The three floors are congruent: with five rooms, a kitchen, a common room, toilets and a laundry room.
It is a functional building that is described as "unspectacular" even by the Cham architecture firm commissioned with it. The credit of 1.4 million francs granted by the voters in 2015 for new accommodation will not be exceeded. That was the goal of the parish council. Because with the revised project, he doesn't have to go to the community meeting.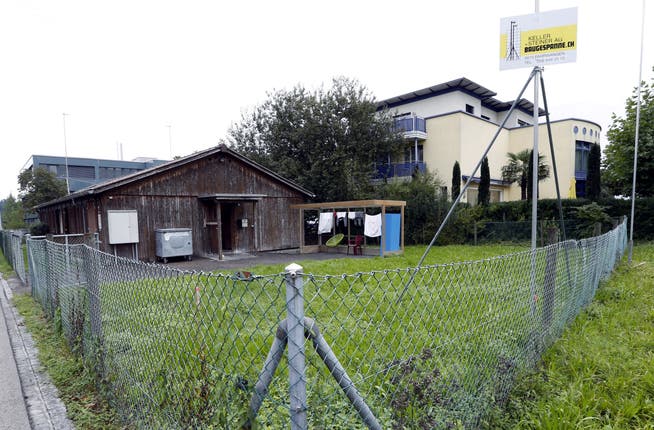 The revision of the plans became necessary after objections supported by the government council brought down the original plan. The opponents successfully invoked a development plan that was disregarded by the local council when planning the accommodation at the time. In the course of the high number of refugees in 2015 and the following years, the former was designed for more people than the current one. A maximum of 36 asylum seekers should find space in the Bösch in the future. The Hünenberg municipal council expects not to reach this maximum value. In any case, the fire protection concept in the conditions stipulates a maximum occupancy of only 30 people.
No more emergency aid places planned
Before the building application was submitted, the authorities had exchanged views with objectors. This in order to be able to present a broad-based project, combined with the hope of implementing the project this time. And that as quickly as possible: Construction is scheduled to start in October, completion for March 2022 – 13 years after the first plans for a new asylum shelter in the community.
The cantonal social welfare office provided the municipal council with assistance in increasing the acceptance of the new building. Because in the Bösch no more emergency aid places should be offered, as the former director Jris Bischof told our newspaper last March. Refused asylum seekers who have to leave Switzerland are entitled to emergency aid places. This situation is potentially explosive. A few years ago there were occasional police operations in the Bösch, mainly because of drug offenses. The accommodation has not been fully occupied since then.
Incidentally, the architect certifies that the new wooden building has a lifespan of 30 years. If this value was reached, it would be exactly the same age as the present hut, which was built in 1991.