Snowboard artist Marcus Kleveland (21) won the World Cup in a superior way after a magnificent performance at the end of the season in Switzerland.
Published:
Updated yesterday 17:38
– It is perhaps the best slopestyle run we have ever seen, says TV 2 expert Silje Norendal.
– Definitely, agrees commentator colleague Jonas Greve.
Kleveland's beautiful performance in the Swiss Alps in Silvaplana gave him 96 out of 100 possible points. No competitors came close to matching the sum, and the 21-year-old is the winner of the World Cup overall for the first time in his career. It happens two years after he broke his kneecap in training and there was great uncertainty about whether he could ever compete again.
– It feels unreal. Just being back to compete feels good. The trail was also beautiful. It is completely surreal, says Kleveland to VG.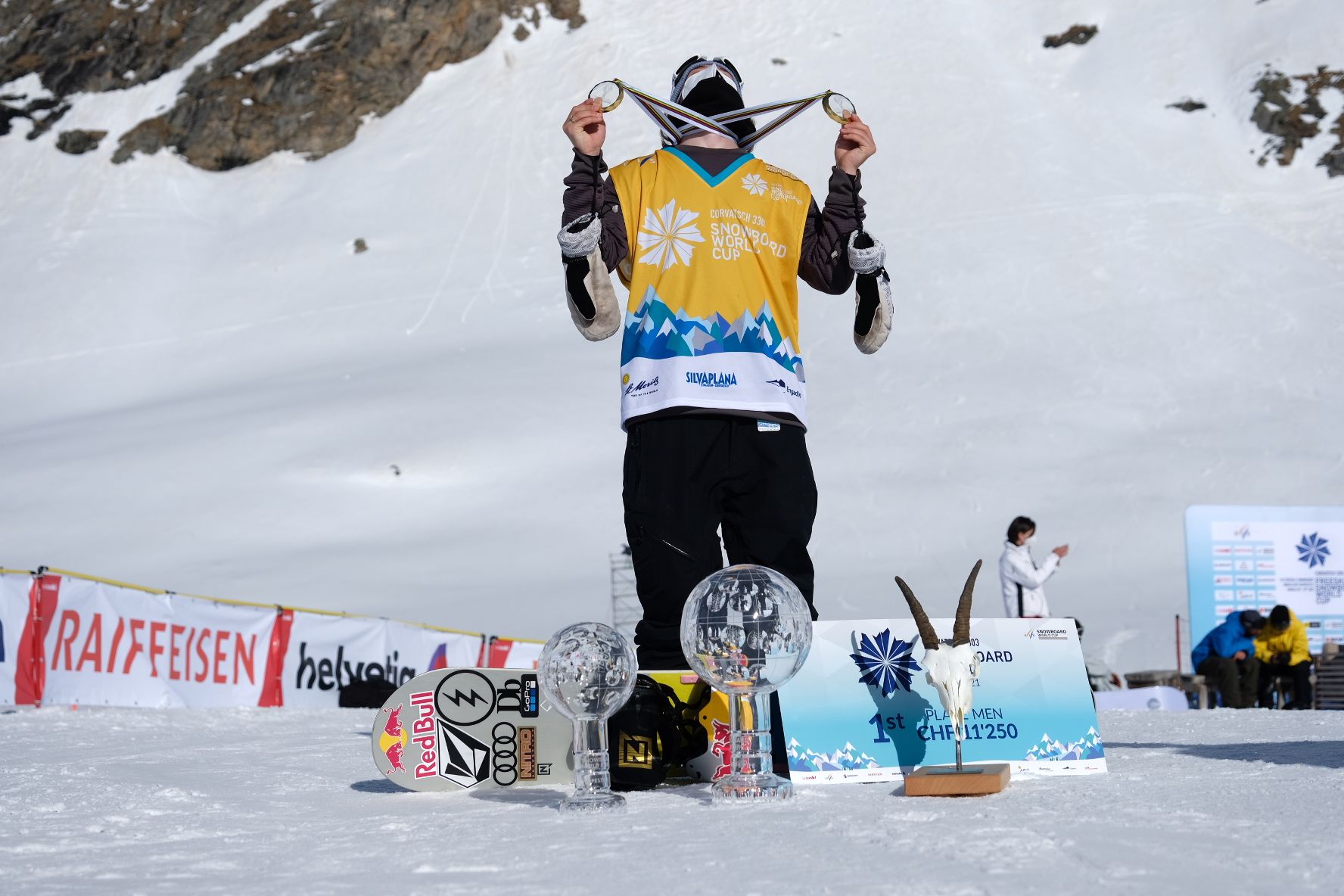 – An insane feeling
The 21-year-old is both relieved, happy and proud when VG talks to him.
– It is referred to as the best run of all time. Was that how you experienced it too?
– He-he. That was really it. I knew that if I landed it run, I had a good chance of getting a good score. But I never think I've been so nervous before a run before, so I remember almost nothing of it before I land. Then it was a completely insane feeling.
– What was the plan behind posting the run as you did?
– The plan was to try to get through the qualifiers flawlessly. I actually did. Then I knew that if I slung on another flip on the first jump, it was actually a pretty good run. Then I tried a triple on the workout and it just sat there. It gave me an extra boost before the final. Then the rune sits on the first try, and it's completely sick.
– How hard is it to hit like you did?
– There are many things that need to work. Speed, balance and all sorts of strange things must be in place. It is difficult, but you just have to try to be as focused as possible and cold in the head. I like the pressure I put on myself, that if I land the run, it's probably going well.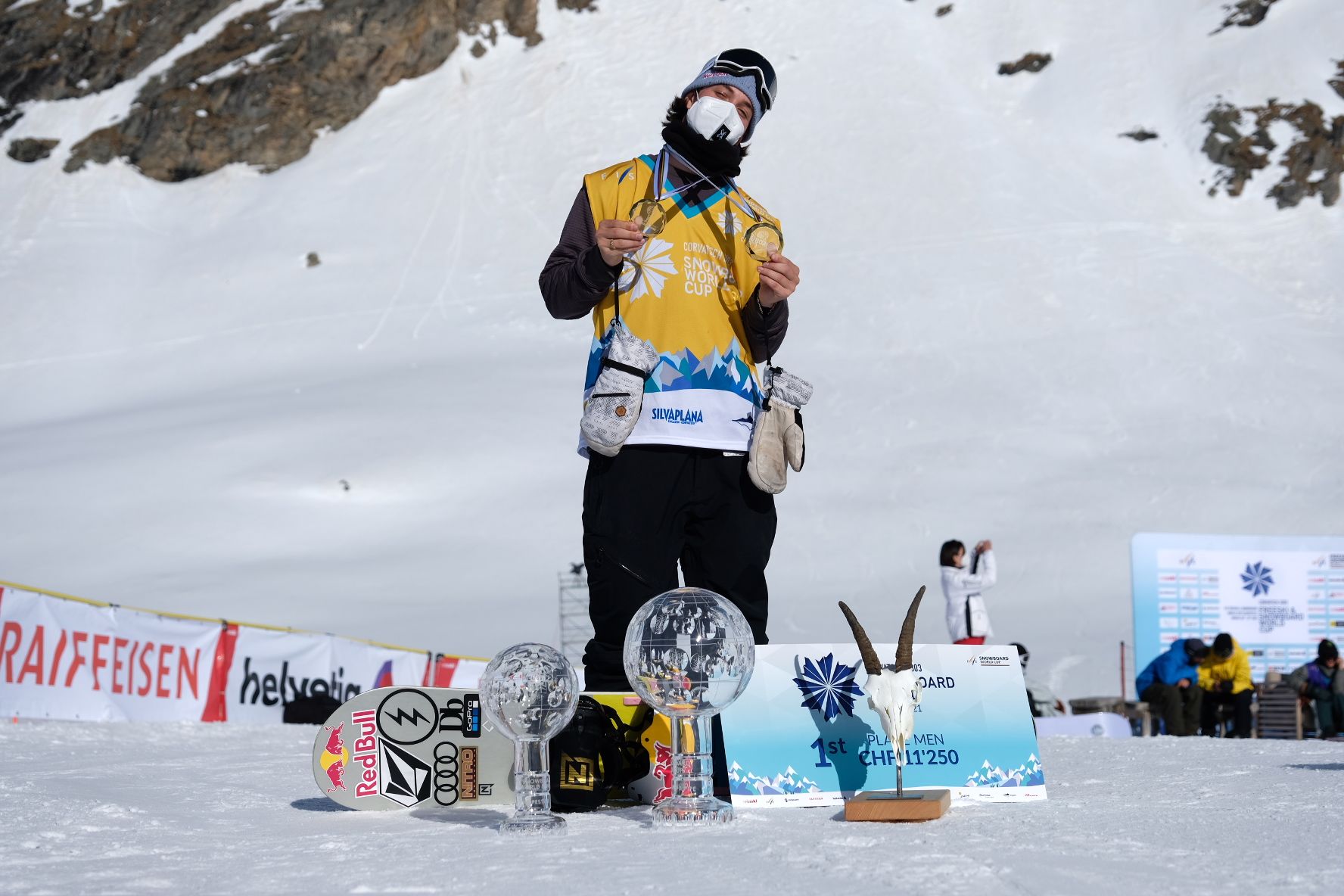 – A fantastic season
Former slopestyle specialist Norendal is very impressed with Kleveland's season.
– He returns from injury, starts with a 3rd place in January, wins the X-Games Big Air in January, in February he becomes world champion in slopestyle, last weekend he wins his first world cup in Aspen and now he wins again here and takes the world cup overall. What a fantastic season he has had, says Norendal, before she states the following:
– He thus wins park and pipe combined, in addition to the slopestyle ball. There is no one nearby right now. He's in a league of his own.
– What does the overall winner of the World Cup and the season mean to you overall, Marcus?
– It really means everything, after the injury I have had. I feel that everything in my body works and that I have what it takes to be at the top. I'm back! Now, in fact, my driving is 10 times better than before the injury. The feeling I have now is just completely king.
– What makes you 10 times better than before the injury?
– I have watched a lot of snowboarding videos and analyzed a lot of things. I have wanted to learn new tricks and do well. Then I am sharpened when I drive, says Kleveland, who is looking forward to coming home tomorrow.
– It will be so good to come home to Dombås now. I will be quarantined at Easter, but it does me absolutely nothing because this body needs some rest after over a month on a trip, says Kleveland and laughs.
Great joy
Sports manager Per Iver Grimsrud in Brettforbundet is also very happy with the snowboard star.
– Marcus impresses again. This is probably the best slopestyle run we have seen of Marcus ever – perhaps the best in history, says Grimsrud.
Of seven Norwegian participants, Kleveland and Markus Olimstad went to the final. Olimstad performed a very good first run, but did not hit as desired in the final and ended up in seventh place.