[The Epoch Times, December 30, 2022](Reported by English Epoch Times reporter Anna Mason/Compiled by Zhang Yufei) A British artist likes to create big cats on huge canvases that are bigger than the original animals. Realistic drawing skills draw majestic beasts so realistically that you feel these living creatures are right in front of you.
Julie Rhodes, a 45-year-old full-time artist, hopes to give people a "real feeling of standing in front of a lion or tiger in an instant" through these ferocious feline paintings, she told The Epoch Times, "I also hope these works remind us that we share our planet with these creatures.
"I've always been very fond of animals and wildlife, so it's a natural consequence that I draw what I'm passionate about."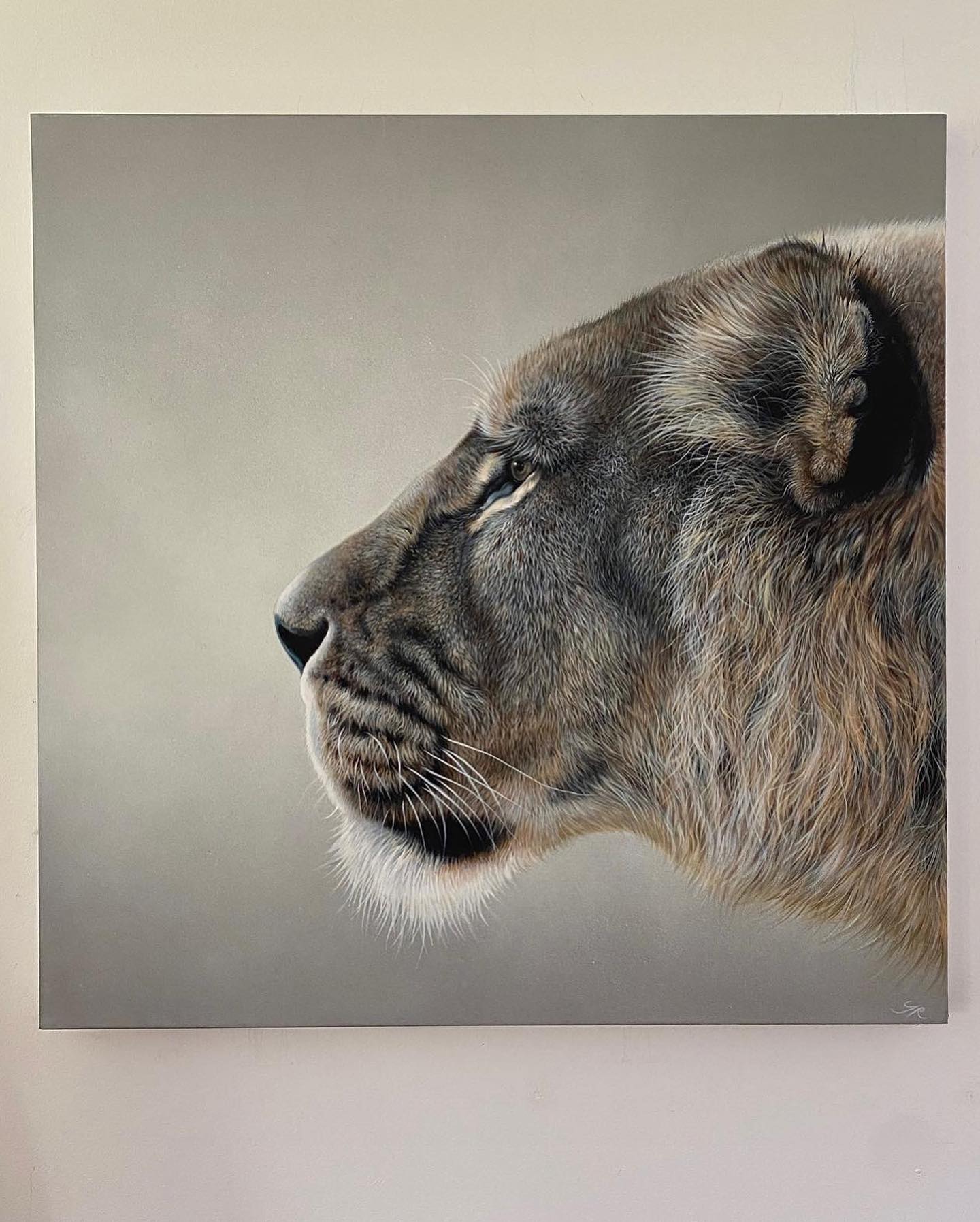 Rhodes, who is already a mother, lives with her family in the coastal area of ​​Cornwall, England, and also raises a dog and three cats at home. The family loves the famous Cornish beaches and the great outdoors, often going surfing, snorkeling or paddle boarding in summer.
Rhodes said that she was born to like to draw, and she never left her brush almost every day. "My mother loved to paint landscapes and always encouraged me to try my hand at painting. My late grandpa was also very fond of painting and was still able to create good works until he was 80 years old. When I was young, I used to be at his kitchen table. Have fun painting."
When she was around 20, she began adding more detail to her paintings and honing her realistic style in order to improve the quality and beauty of her drawings. She took art and graphic design courses and started drawing primarily with graphite pencils.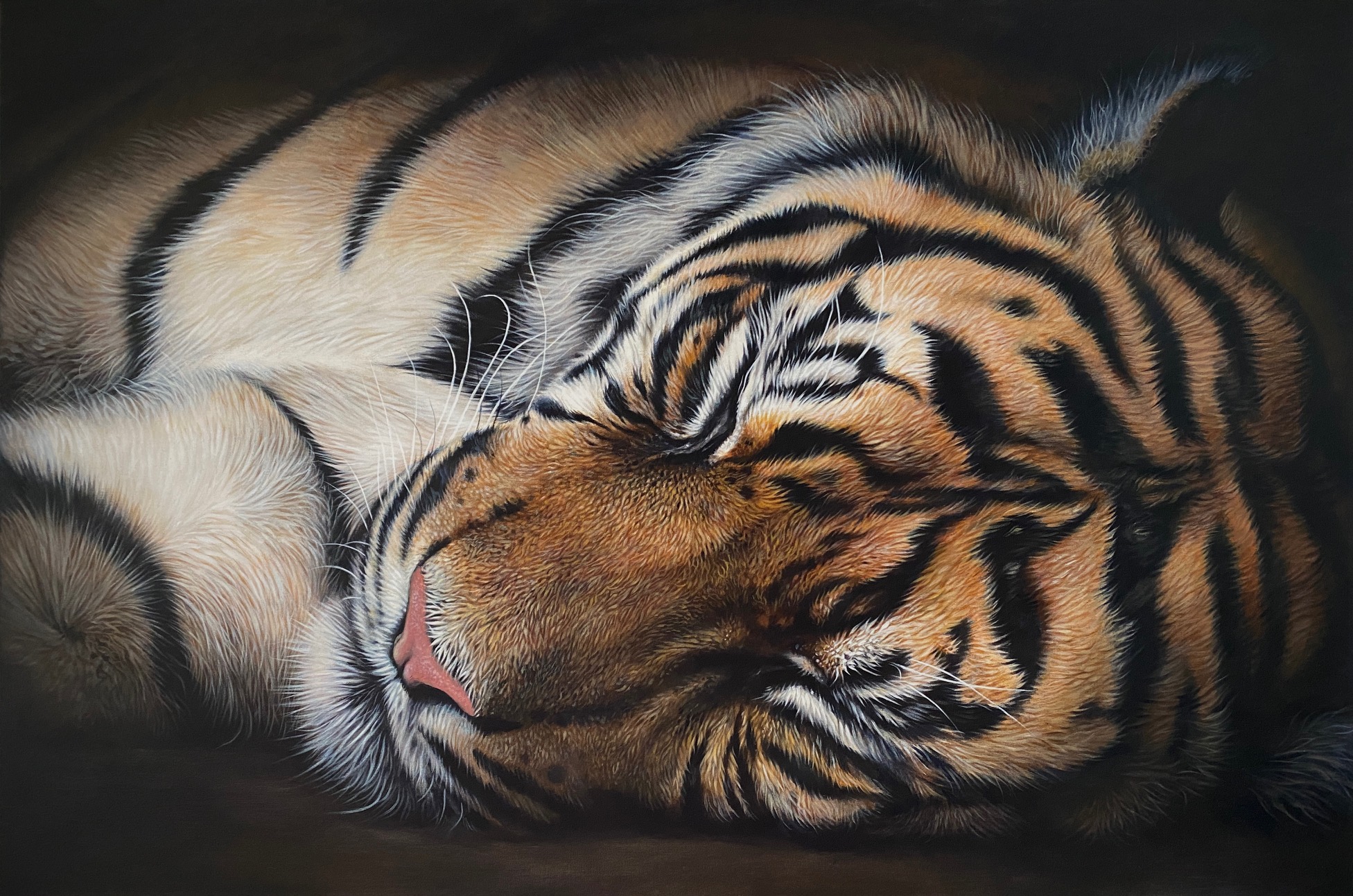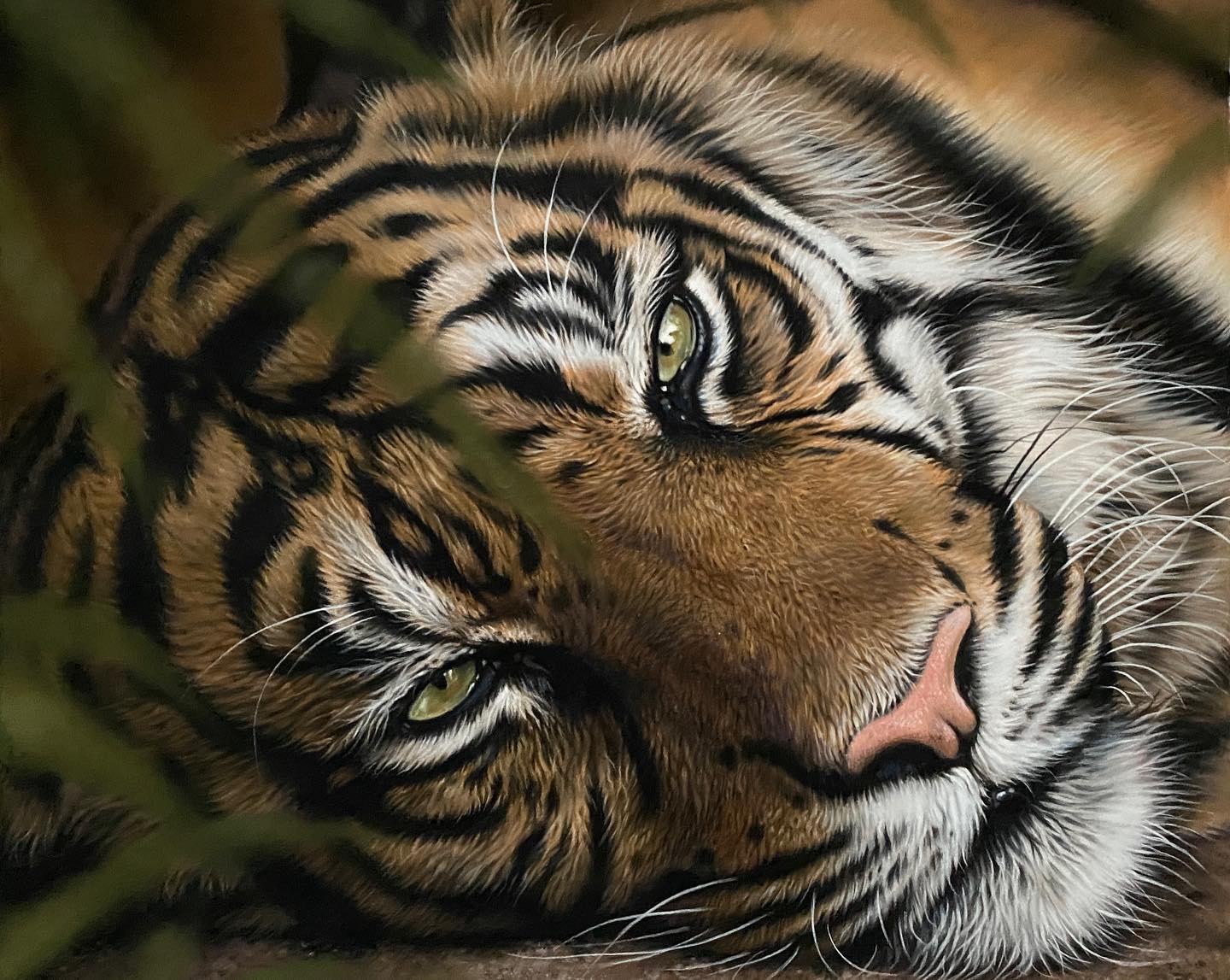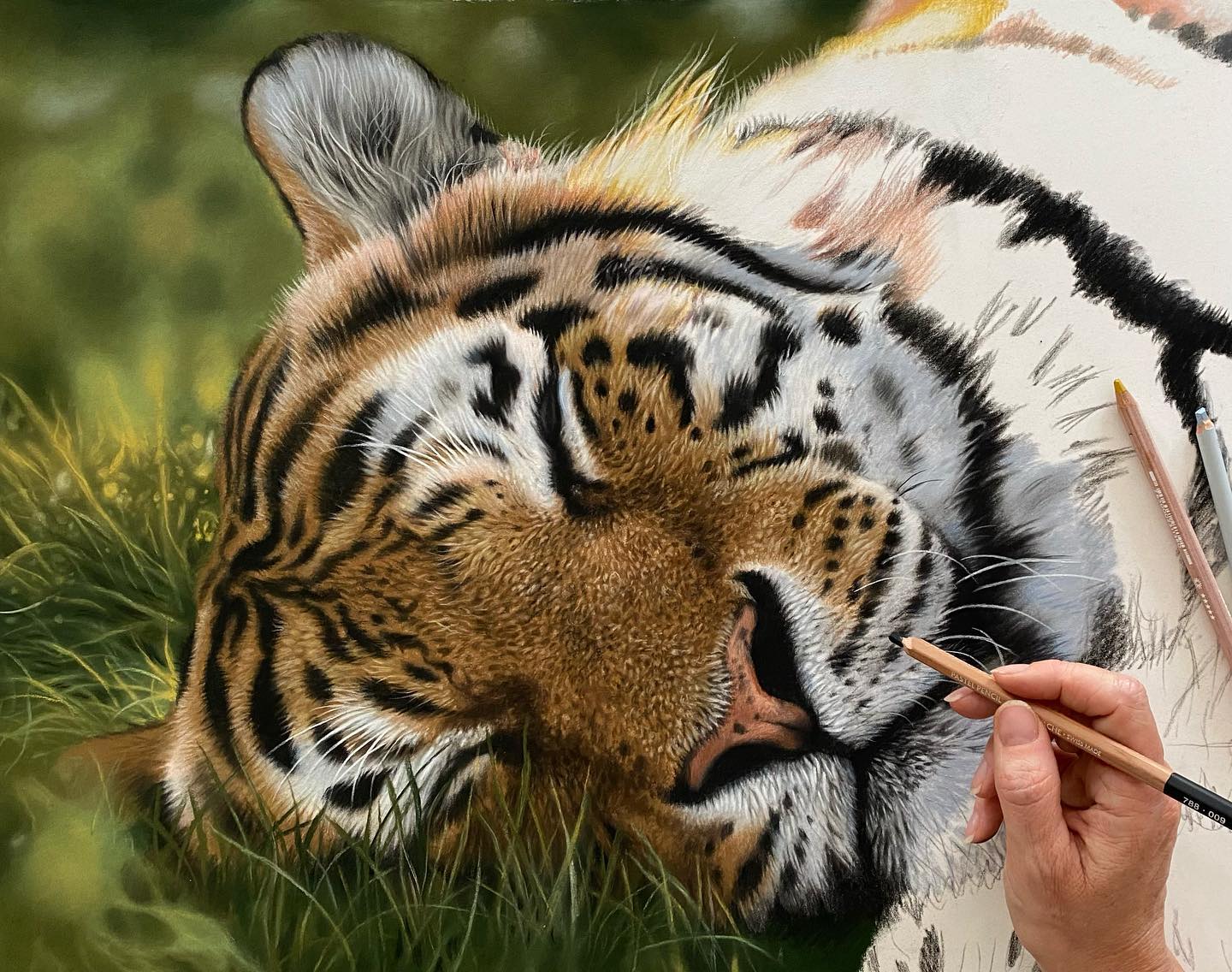 "Years of painting practice have really helped me to incorporate a very similar level of detail into my paintings. I still hold the brush like a pencil when I paint!"
Years later, she turned to acrylic painting again. Rhodes combines powerful painting techniques with her unique brushwork to create a series of lifelike close-up portraits of tigers and lions, each of which reveals the natural vitality of these big cats in every detail.
The artist creates about nine or ten of these works each year in his studio. Each piece can take anywhere from 50 to 300 hours to complete. Some of her completed paintings are exhibited in galleries, and some are bought by collectors.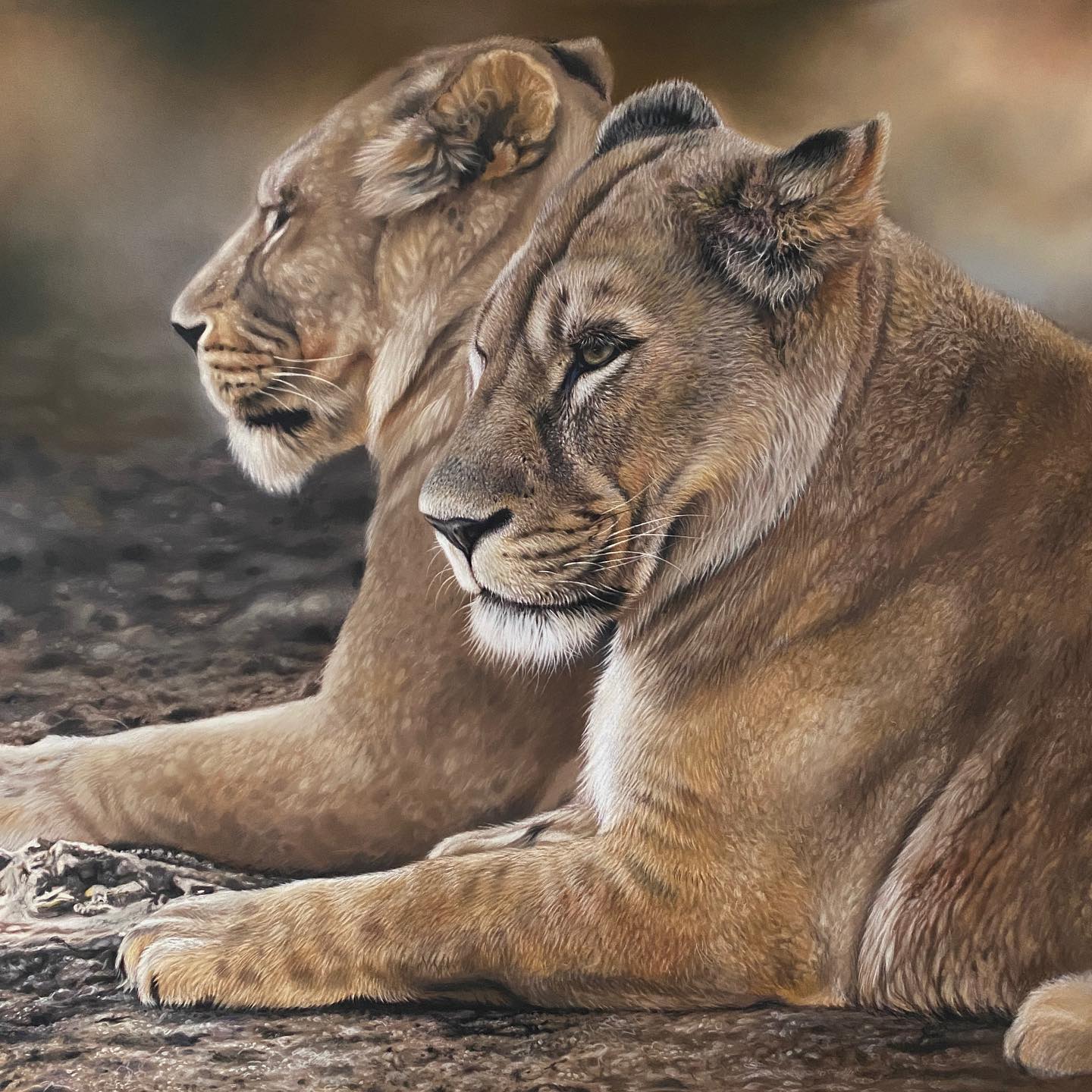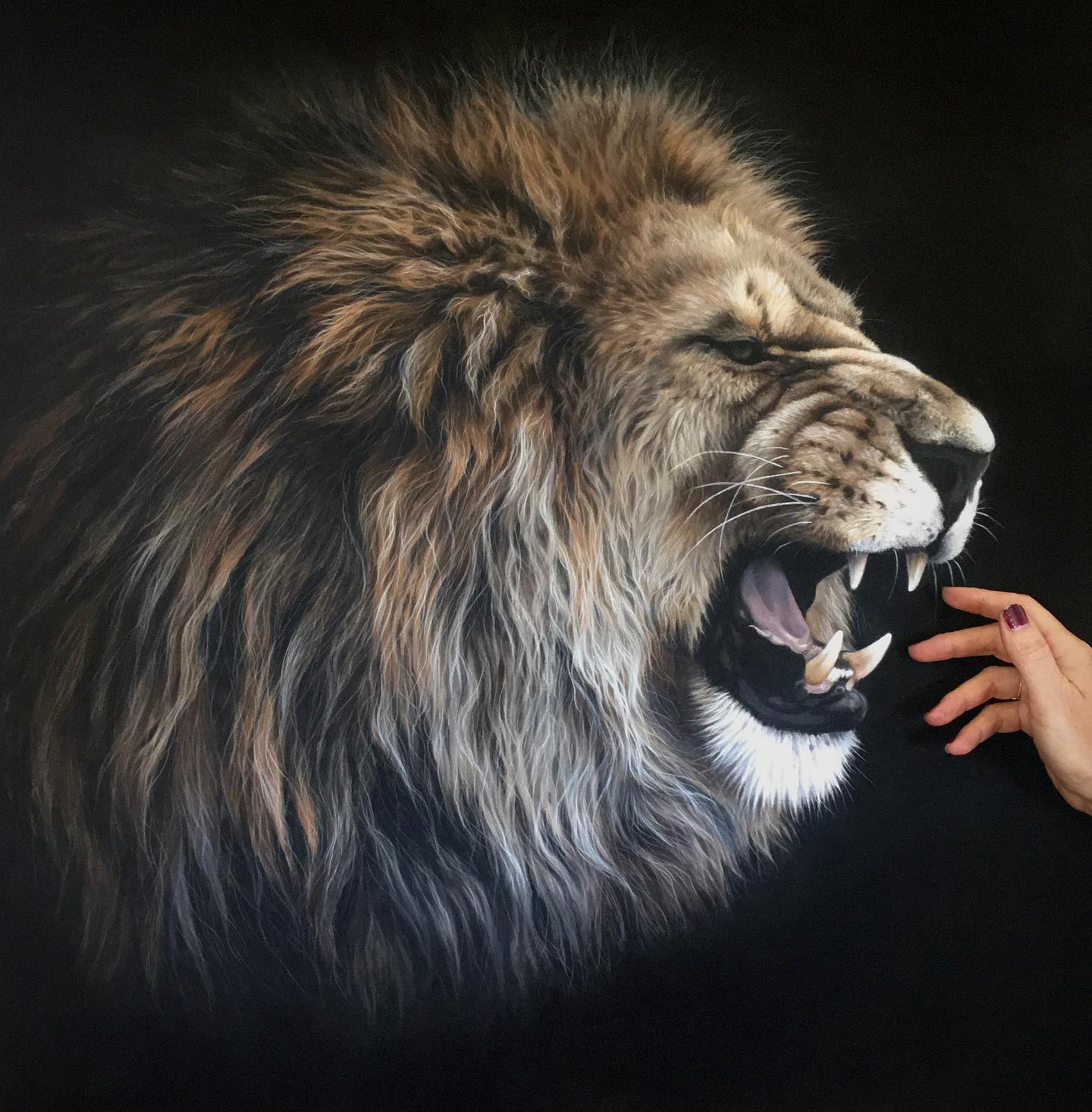 Because her works are so detailed, some online viewers even occasionally question whether they are really paintings. In such cases, Rhodes often invites them to join her social media accounts, which document her entire hand-drawing process from start to finish.
"I am very lucky to combine my love of animals with my passion for art, and I am honored to have collectors from all over the world," she said. "I have always painted with my heart, and I hope that in my works Show that passion."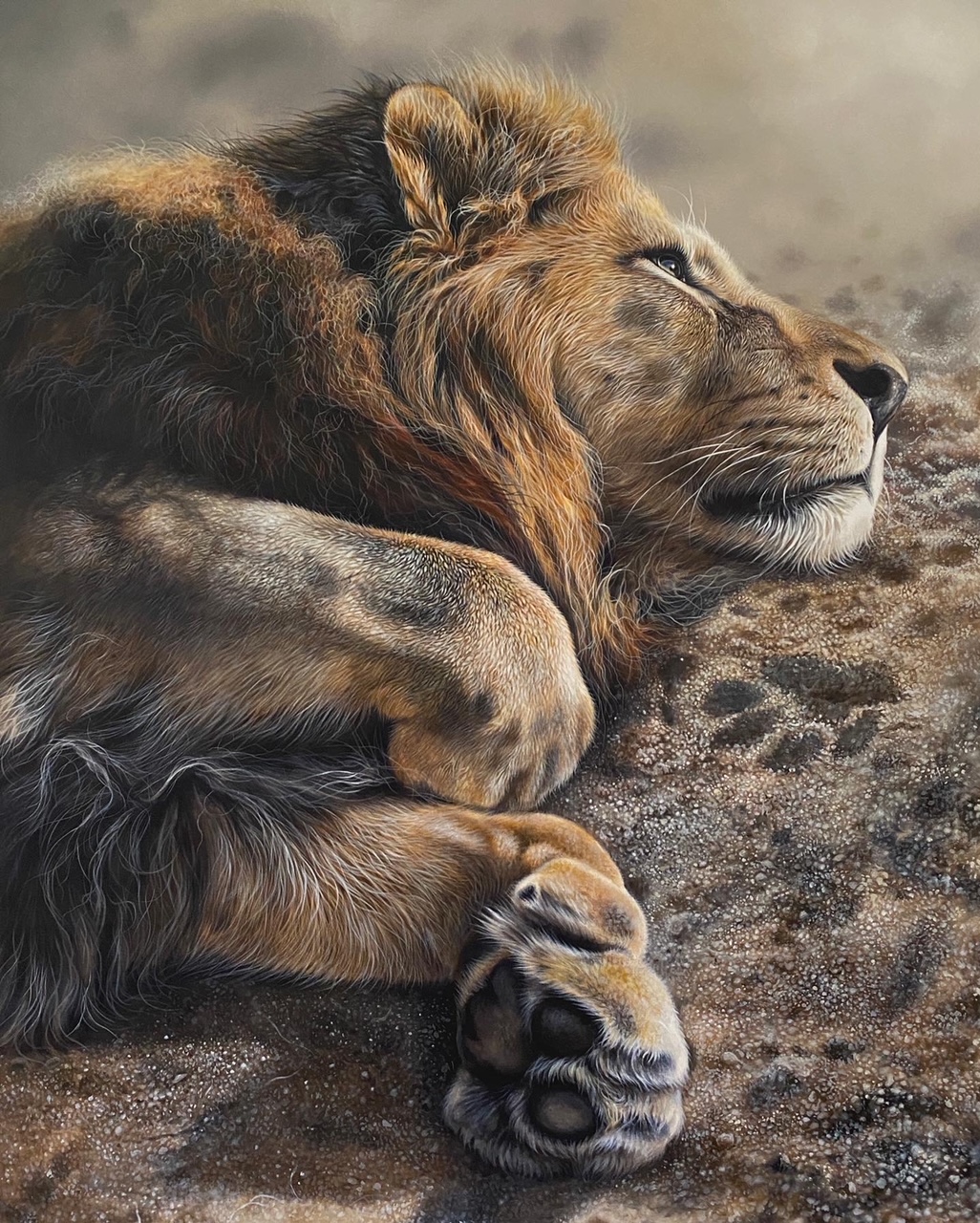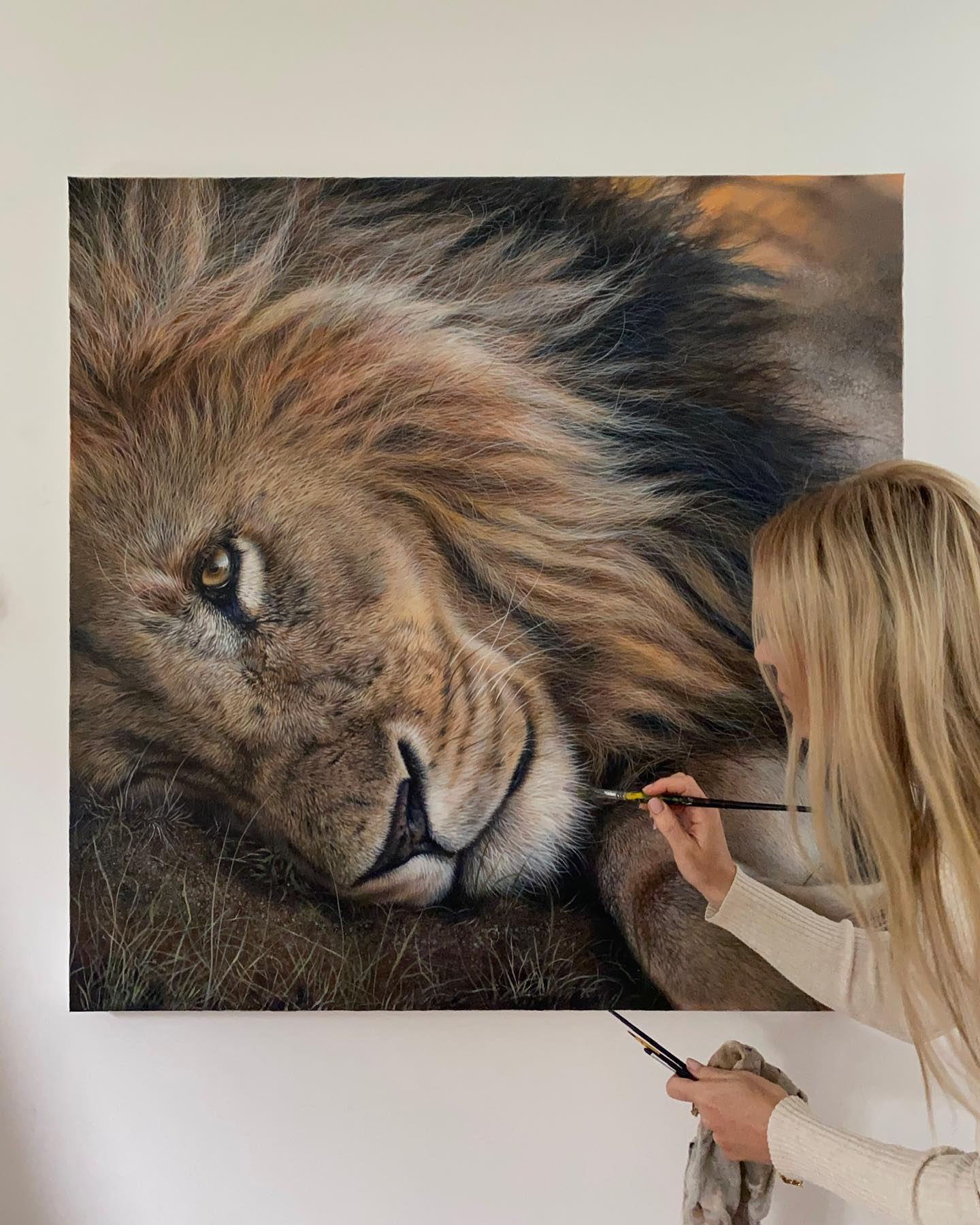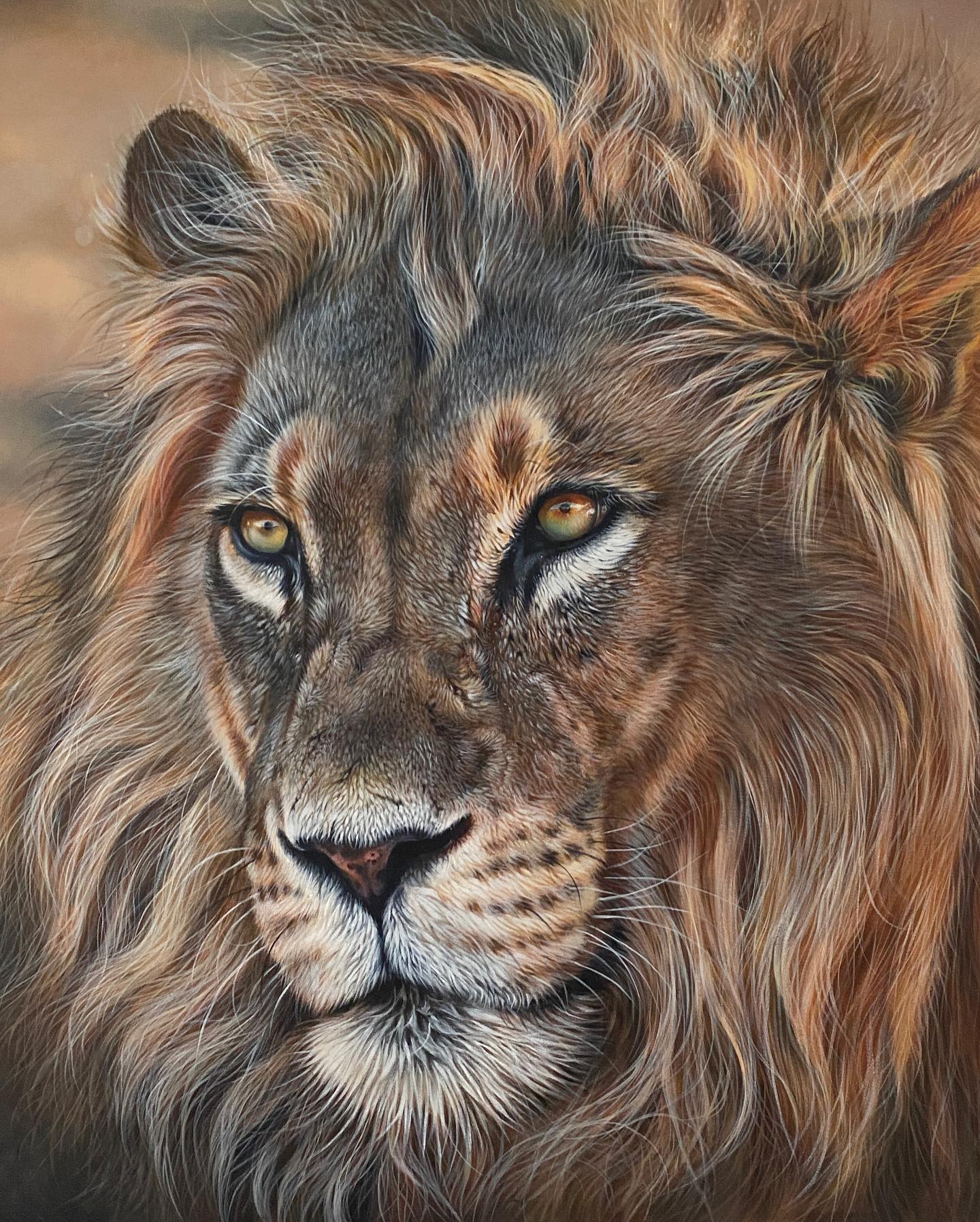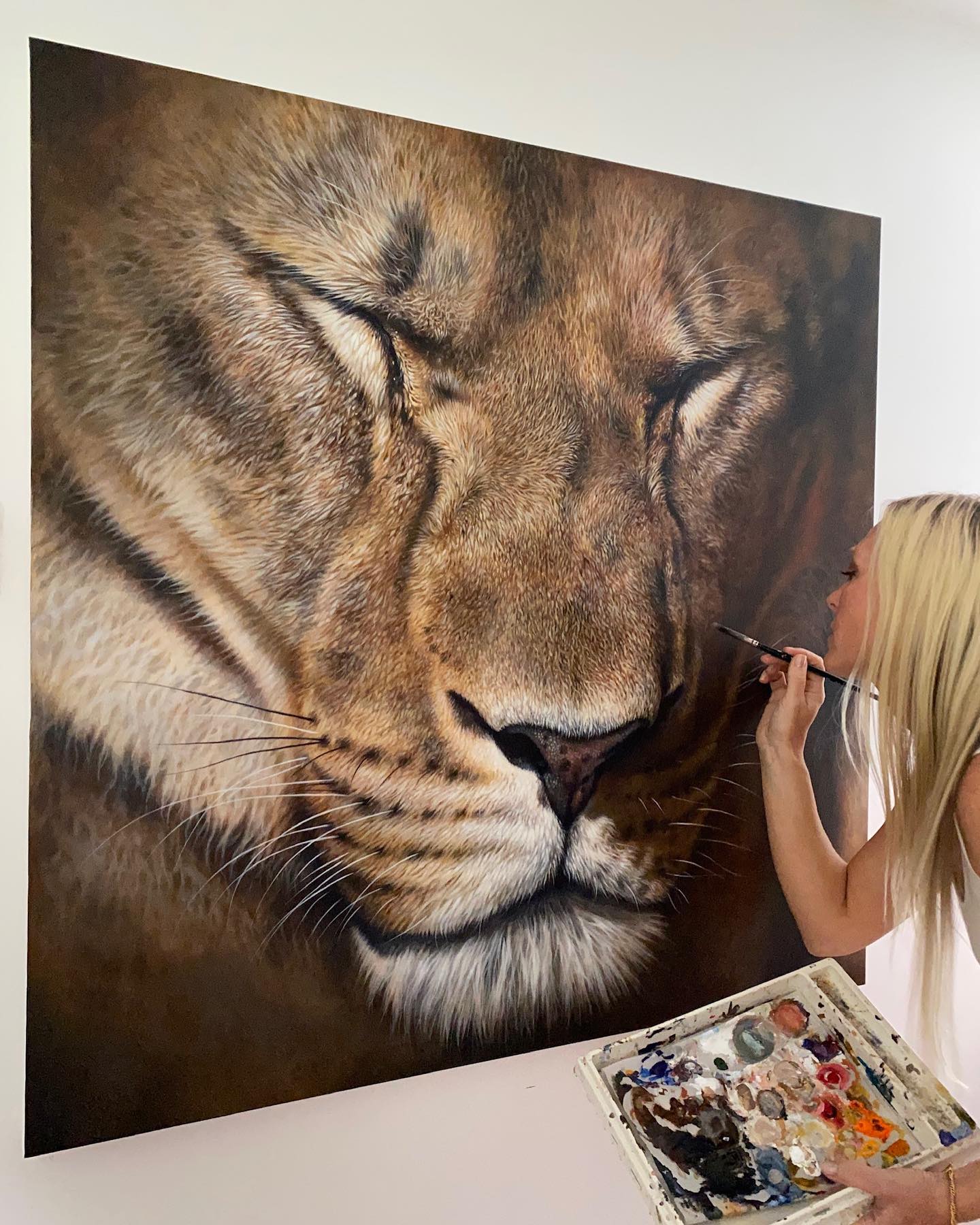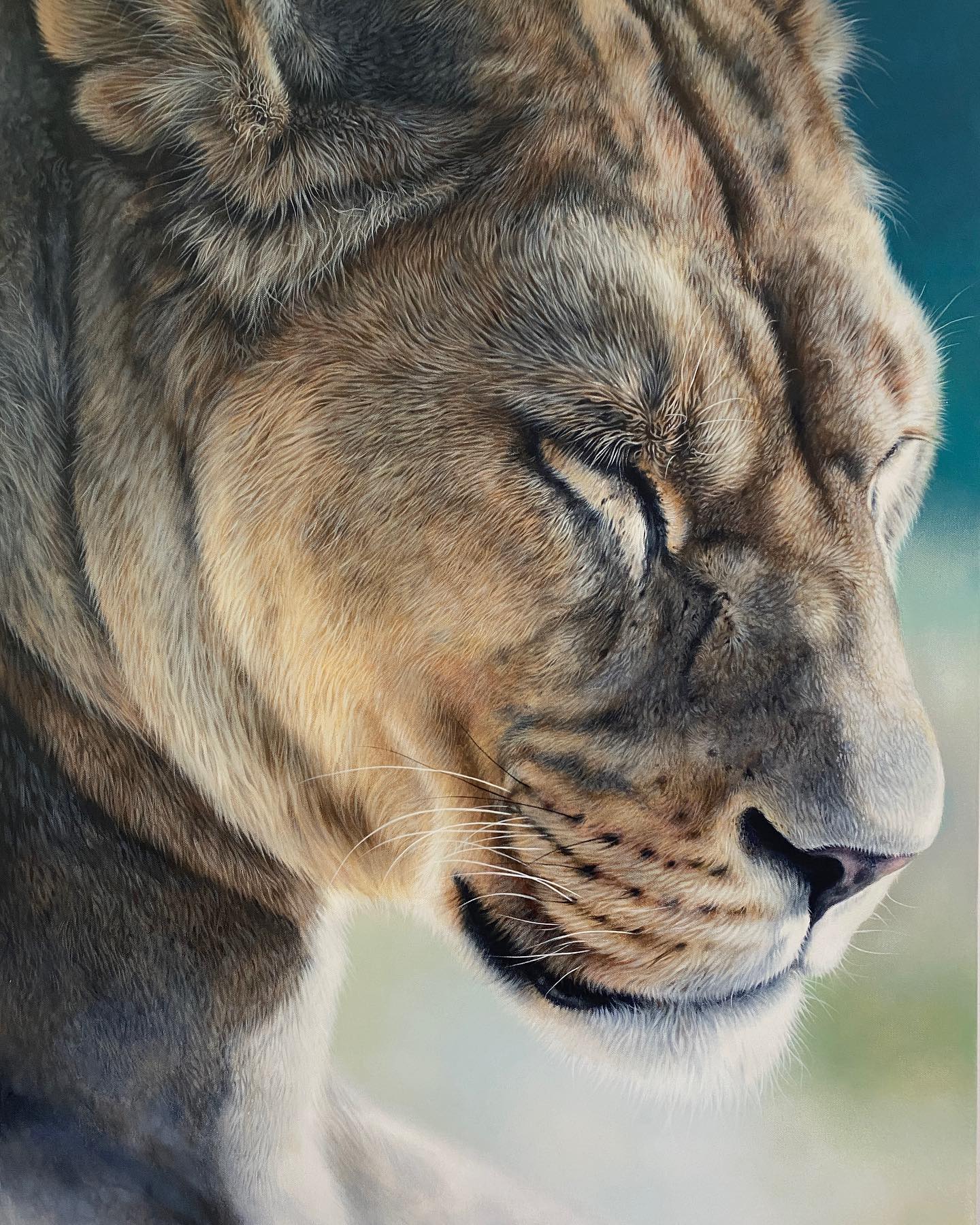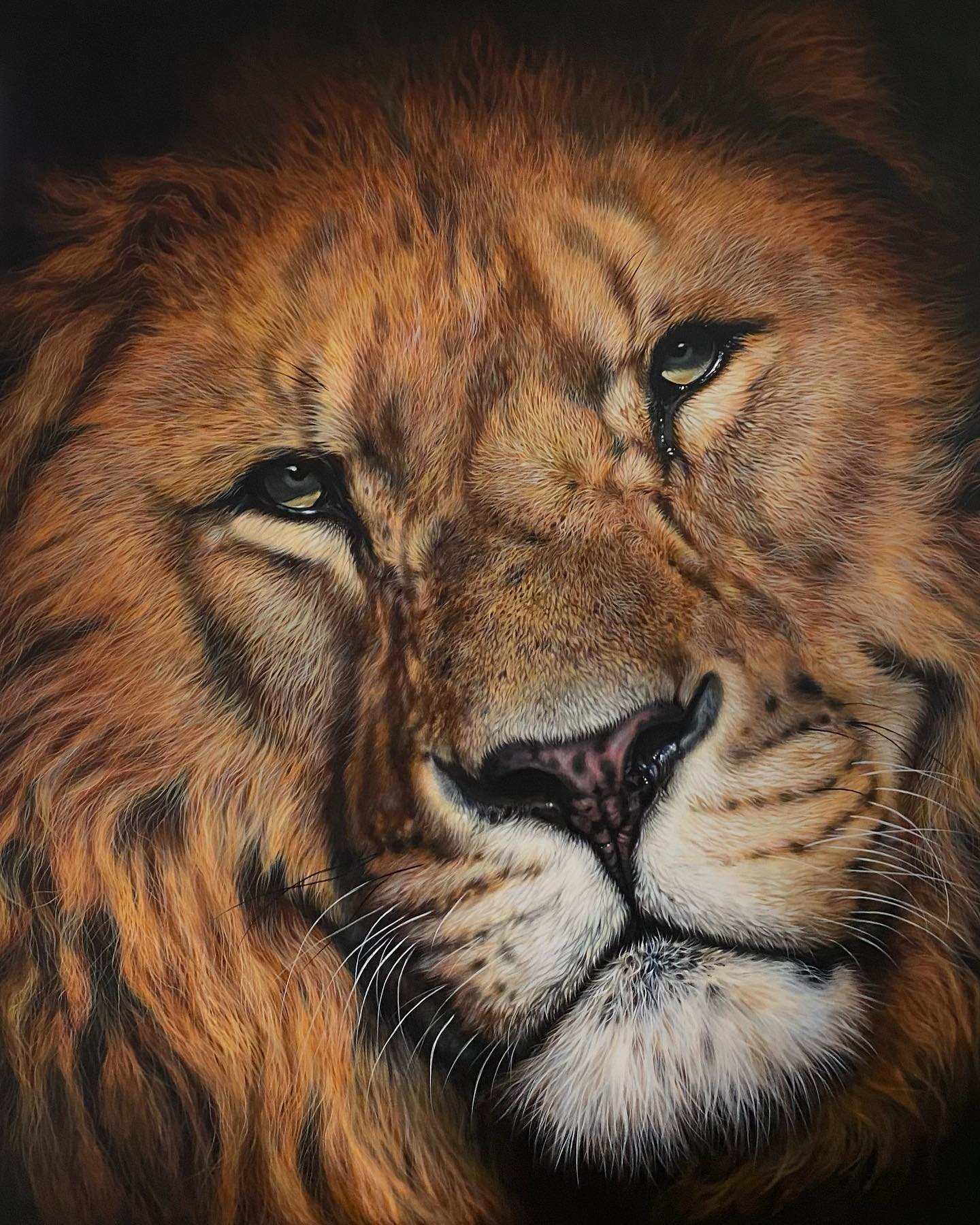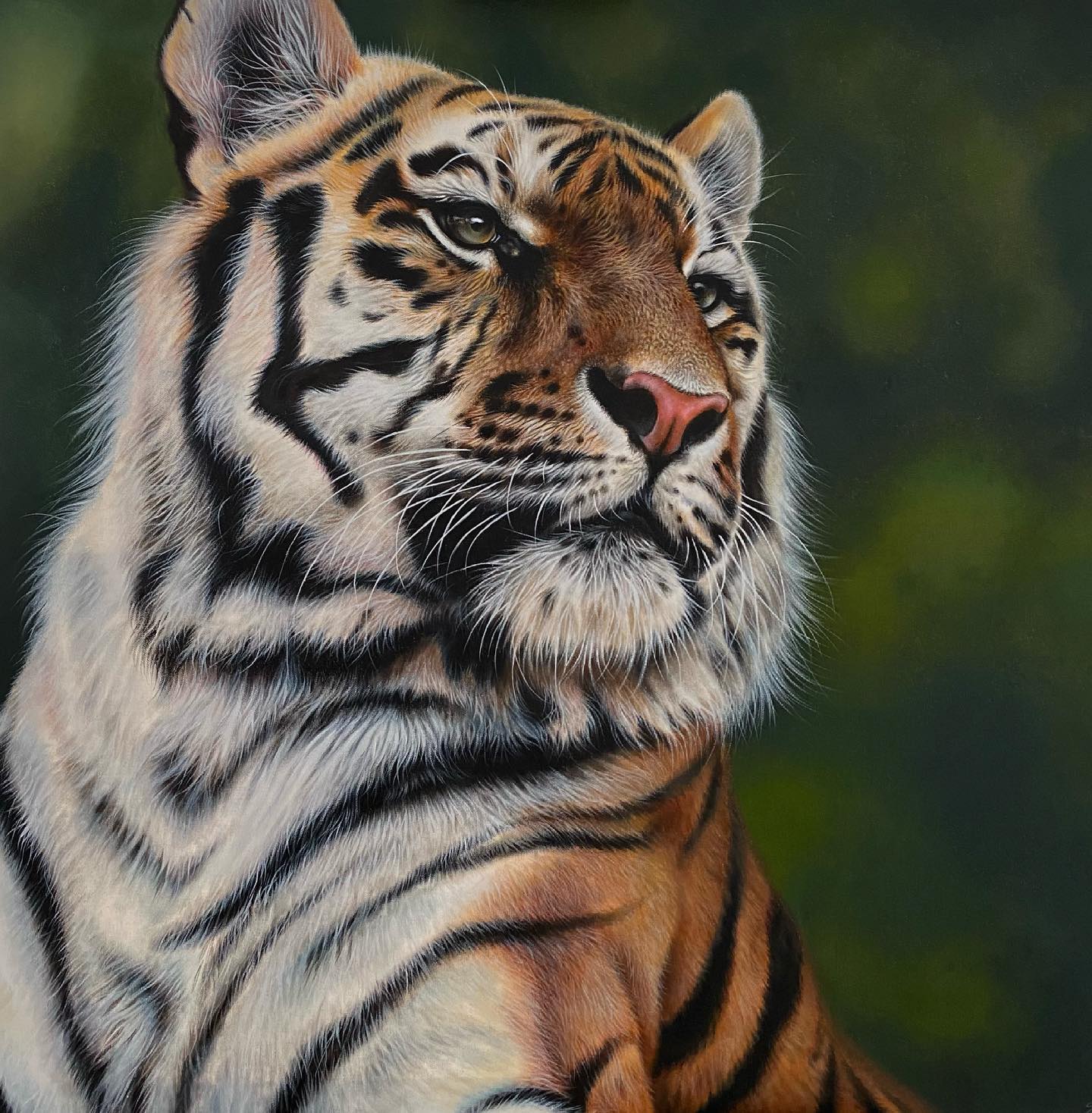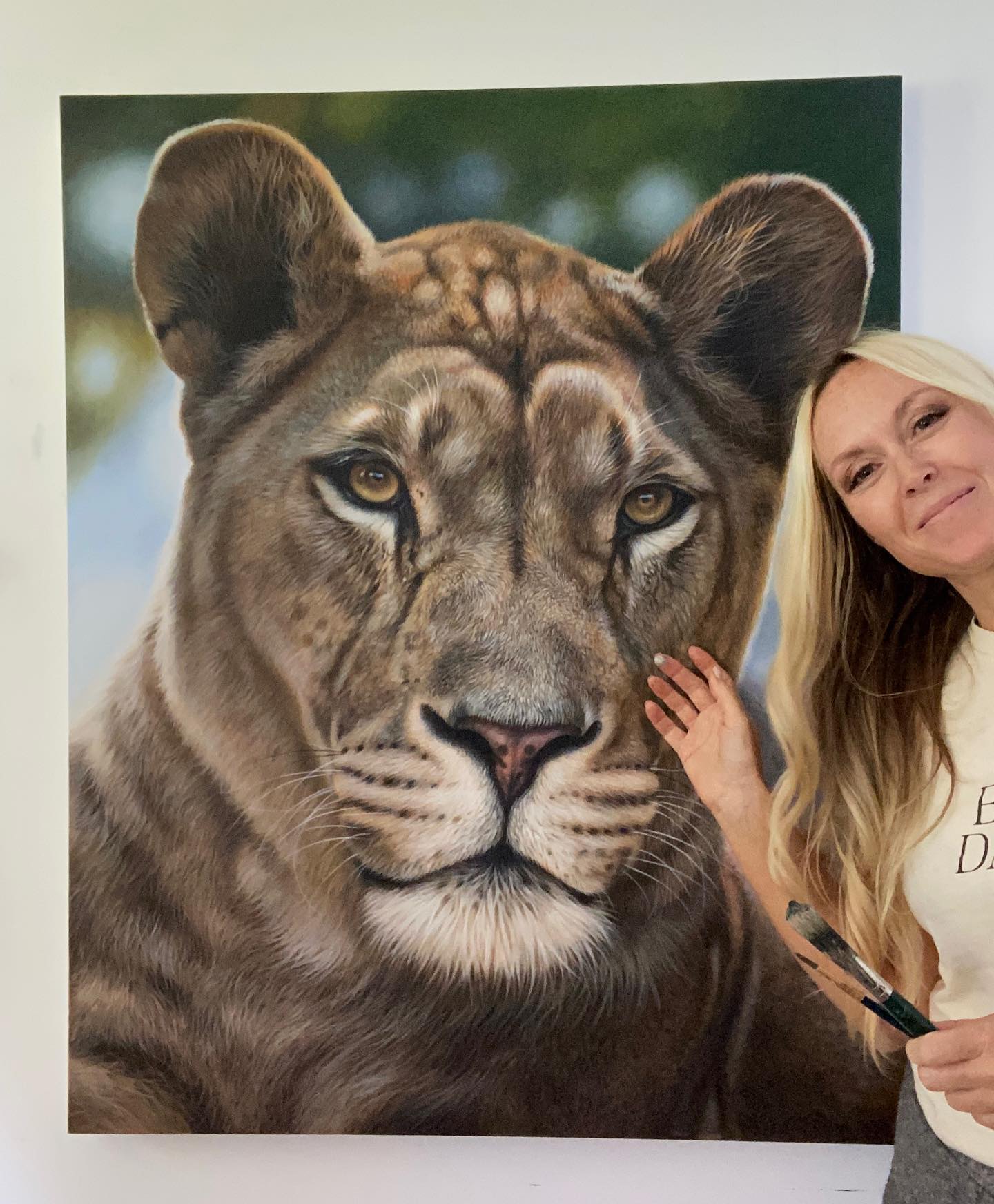 Responsible editor: Han Yu#