If you spend the whole weekend at home, your mood will not improve! Despite the dull weather outside, you can get new vivid impressions and emotions. How to do it? Yes, it's very simple: read the list of the best events and choose one (or not one) of them to visit.
Bizarre comedy "Diva"
The characters in Ken Ludwig's comedy Prima Donnas delight viewers with their inventions and antics. The plot may remind someone of the film "Only Girls in Jazz", and someone will consider Shakespearean passions behind awkward situations, general confusion and naive intrigues.
Events develop in the best traditions of sitcom. Two unemployed actisRA get the opportunity to take possession of a multi-million dollar fortune. By the power of their talent, they are able to overcome all the vicissitudes of life and bring joy, happiness and an enchanting carnival to the world.
When? January 15, at 17.00.
Where? Dnepropetrovsk Academic Youth Theatre.
Play «Caution – Women»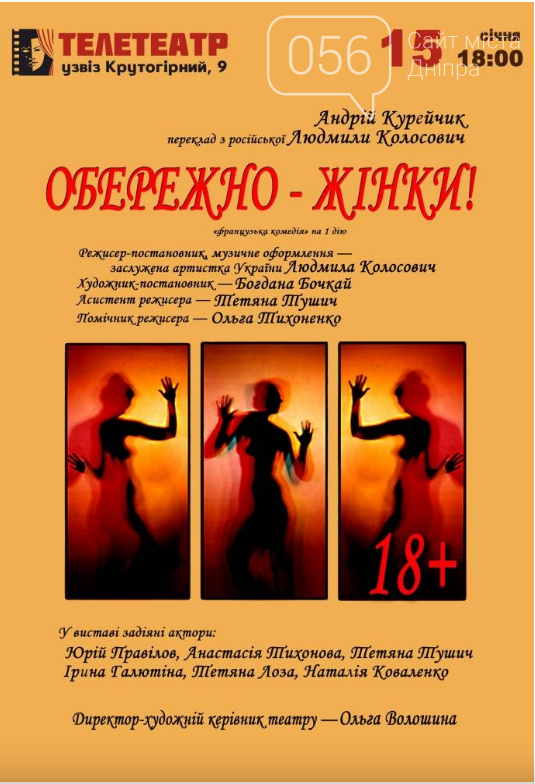 Modern women. Affectionate kitties or incomprehensible unpredictable panthers? What do they want and what can be expected of them? The creative team of the TV theater warns: "Beware of women!". French comedy in one act.
Duration – 1.5 hours.
When? January 15, 18.00.
Where? Teleteatr.
Symphony Concert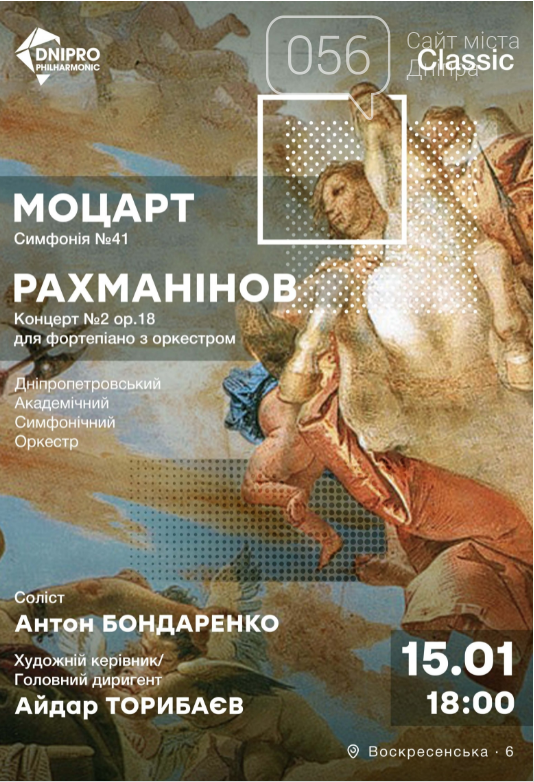 The monumental symphony in K major is the largest symphonic work of the 18th century. For courageous optimism and solemn elevation, she received the name «Jupiter».
Such «Olympic scope» associated with the rich composition of the orchestra and the grandeur of the composition. Many of the great composers perceived this symphony as a real «musical miracle»!
When? January 15, at 18.00.
Where? Dnepropetrovsk Philharmonic named after L. B. Kogan.
Bat (operetta)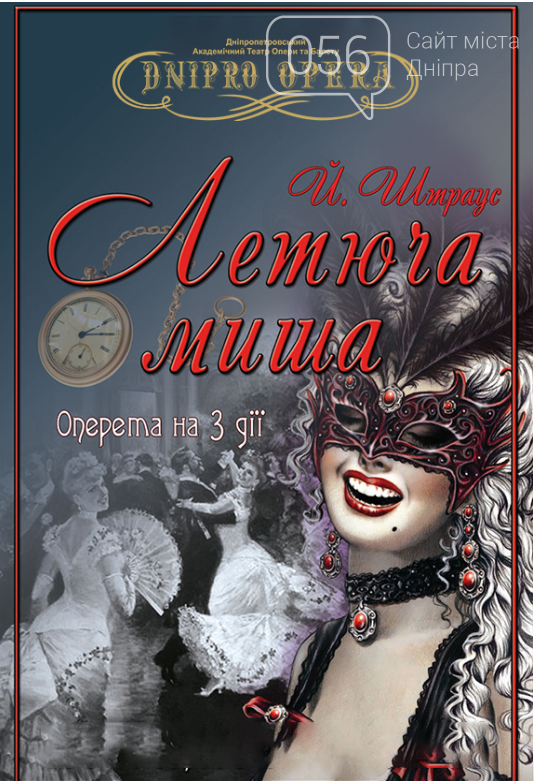 The legendary operetta "The Bat" is a radical cure for sudden boredom!
You will learn an amazing story about how a womanizer hero, priestv to a masquerade ball, in lovesilt into a beauty who hides under the mask of a bat. He does not suspect that the beautiful stranger is his own wife, Rosalind…
When? January 16, at 18.00.
Where? Dnepropetrovsk Academic Opera and Ballet Theatre.
I order love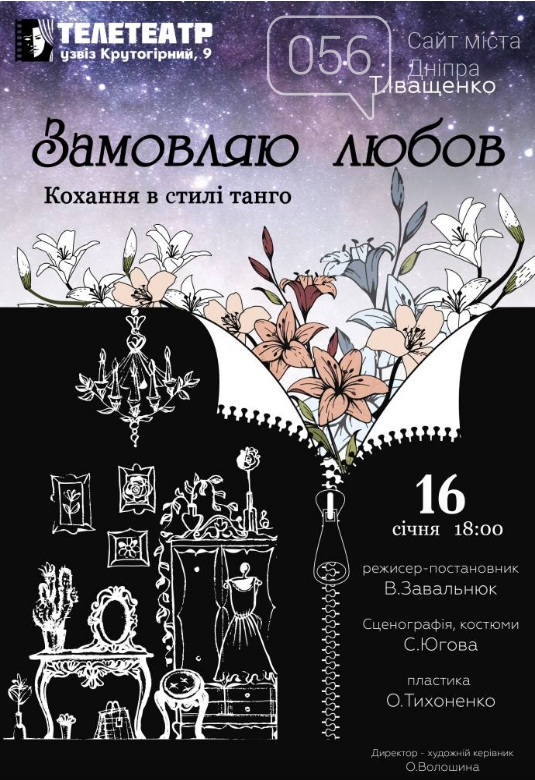 Today, ordering sex is not a problem, if there was money. Can you buy love? The performance "I Order Love" based on the play by T. Ivashchenko invites the audience to plunge into "love in the style of tango": this is how the stage director V. Zavalnyuk defined the genre of this lyric-dramatic story.
When? January 16, at 18.00
Where? Teleteatr.
Size does not matter, or incredible, but Freud!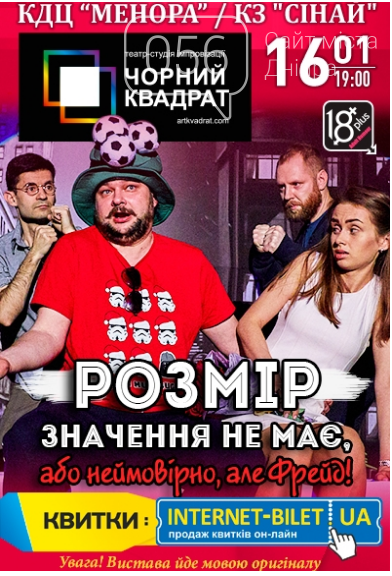 Who is to blame for the death of the old count? And what kind of woman is Lisa, and with whom does she live? What to do if there is a hole in the photo? Can a cucumber become a bone of contention?
Six studies. Five heroes. Four pieces of furniture. Three couples. Two bouquets and one family album.
When? January 16, at 19.00.
Where? BC Menorah, hall "Sinai".
See also: List of places for legal "murder" in the Dnieper.
.