Paris Hilton is going through a tough time. The hotel heiress misses her dog Diamond. Even drones are used in the search.
the essentials in brief
Detectives and drones for Diamond – Paris Hilton's dog has disappeared!
A large-scale search operation is underway for the Chihuahua, who has been missing for days.
Hilton shares a collection of pictures and videos of her and Diamond on Instagram.
Paris Hilton (41) is currently deploying big guns to find her missing dog. The hotel heiress revealed to her followers on Instagram that her Chihuahua has disappeared. The pooch, who goes by the name Diamond Baby, means a lot to her: she has published clips showing special moments with her beloved pet.
"It's so incredibly difficult for me to post this because I can't find the words," wrote Paris Hilton. She also explained that Diamond was last seen on September 14th.
She had just been to a photo shoot. "We're moving and one of the movers must have left a door open," she continued. "My family and friends helped me search my entire neighborhood. We went door to door but we still haven't found her."
Detective and drone should help Paris Hilton
She hired an animal detective, a dog whisperer and an animal psychologist. She is also looking for drones that could help her find the dog. "I'm doing everything in my power to get her back," she said.
The post continued: "Anyone who has ever loved a pet and lost a pet will understand the pain I feel. My heart is broken. I was in tears, so sad and depressed," wrote Paris Hilton.
"I feel like a part of me is missing and nothing is the same without her. Diamond baby is my everything, she is really like a daughter to me. We were inseparable, she was my best friend and always by my side."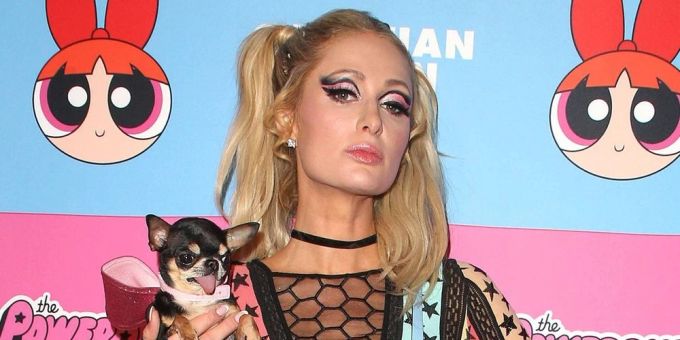 Hilton also explained that she was initially hesitant to go public with her search for Diamond Baby. This "because people can be cruel and I'm worried about their safety". But now she is "desperate".
As time passed, the chances of getting her dog, who has been with her since 2016, diminished. She then asked her followers for tips and spoke of "a great reward".
More on the subject:
Instagram drone Paris Hilton dog