Would you like to spend an early autumn evening surrounded by music while the LED candles and bamboo lanterns light up faintly? Please visit Oyamadairi Park, which has a different atmosphere from daytime.
About "Candle Night" Festival & Concert
[Contents]
The park will be lit up with LED candles, illuminations, and lanterns made by local nursery school children.
[Date and time]
Reiwa 4th September 24th (Earth)
17:30~20:30
*In the event of rain, the event will be postponed to the same time on Sunday, September 25th.
【place】
Around Oyamadairi Park Satoyama Square
(Address: 4-4 Oyamagaoka, Machida City, Tokyo)
【subject】
Anyone can participate freely.
【Participation fee】
free
[Please]
◆Please wear a mask during the event. You can remove it if you can secure a distance of 2 meters or more from people.
◆Please maintain a social distance from the performers and other participants during the event.
◆Please cooperate with temperature measurement at home and at reception. Please refrain from participating if you have cold symptoms or are not feeling well. Those who have a fever of 37.5 degrees or higher, or whose body temperature is 1 degree or more higher than normal, will not be allowed to participate.
◆ We recommend using the new coronavirus contact confirmation application (COCOA) distributed by the Ministry of Health, Labor and Welfare, and the Tokyo Metropolitan Government TOKYO Waction.
Scenes from past "Candle Night" festivals and concerts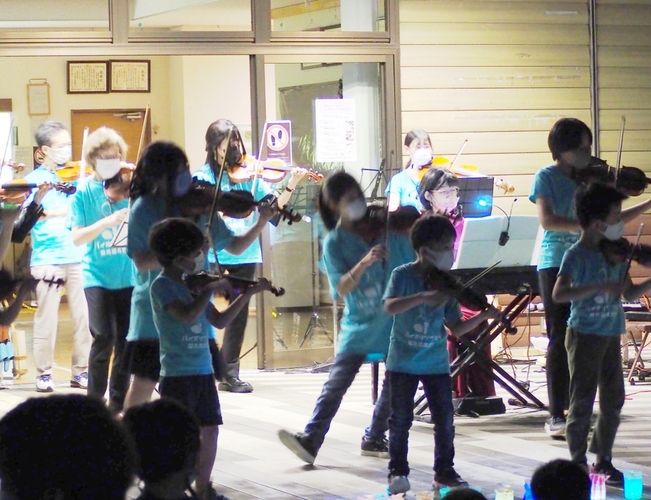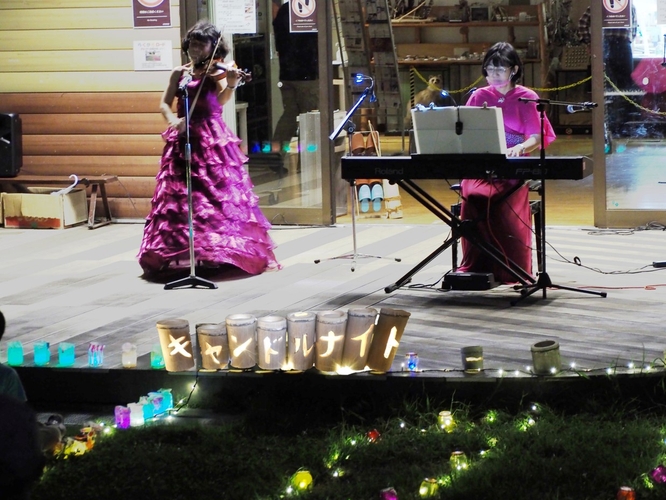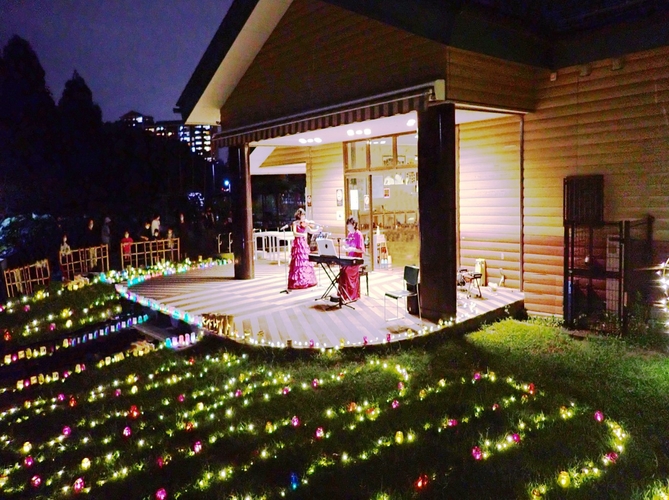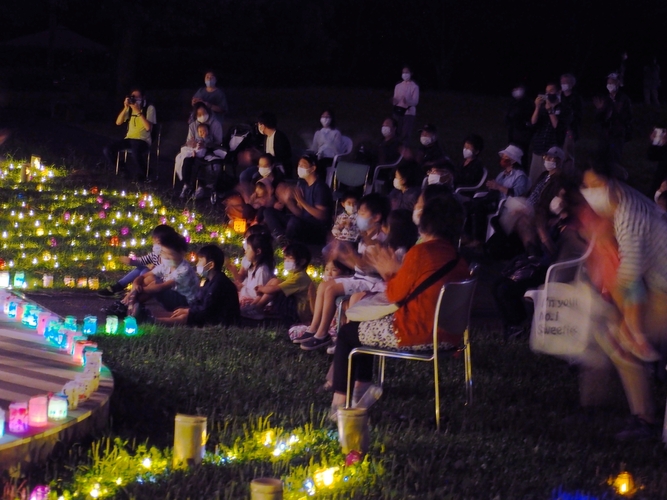 About Oyamadairi Park
*Oyamadairi Park is an open park that is always open and admission is free.
location
2/4-chome Oyamagaoka, Machida City,
Hachioji City Minami-Osawa 4-5 chome, Yarimizu 2-chome
access
Keio Sagamihara Line "Tamasakai" drop off walk 10 minutes
From Keio Sagamihara Line "Minami-Osawa", take the Keio Bus Minami-Osawa 5-chome Junction and get off at "Minami-Osawa Gakuen-mae" and walk for 1 minute.
*The parking lot will be locked after 17:00, so please use public transportation.
contact information
Tokyo Metropolitan Park Association
Oyamadairi Park Park Center
Address: 4-4 Oyamagaoka, Machida City, Tokyo
Tel: 042-676-8865
Email: oyamadairi@tokyo-park.or.jp
* For detailed information on Oyamadairi Park, please see the park website and Twitter below.