A 49-year-old man from Preston was detained and helping police on Tuesday night, a Victoria police spokesman said.
Sydney Road was cordoned off for hours, blocking trams and traffic, between Hope and Albion streets.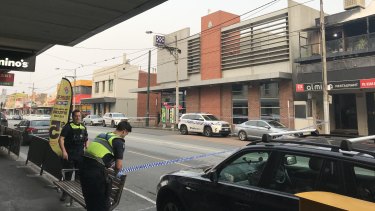 At 9.30 p.m., Yarra Trams said that trams on Route 19 still did not run between Brunswick Road at stop 19 and Moreland Road at stop 28.
A replacement bus service was running that was diverted by road closures.