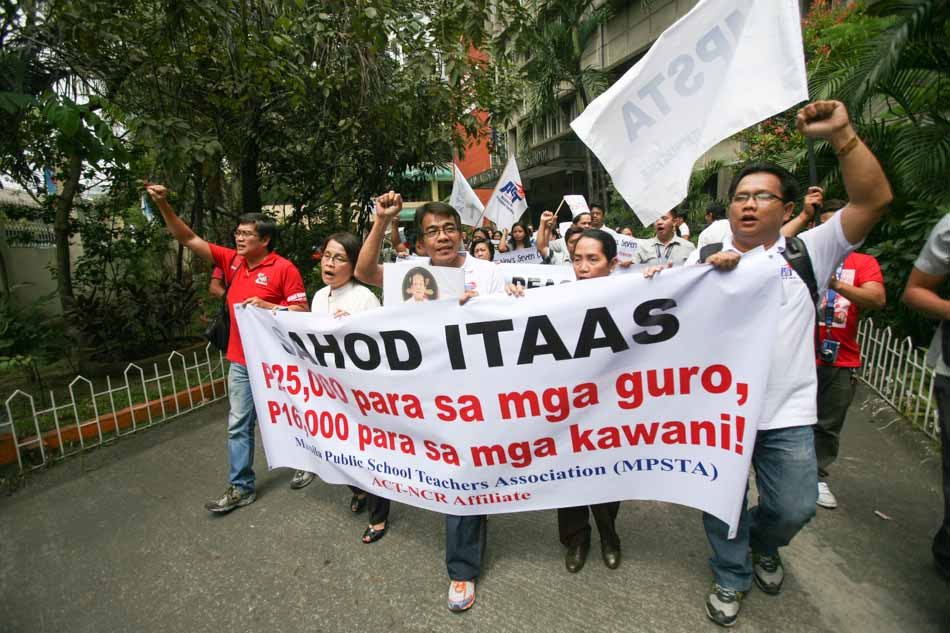 MANILA – President Rodrigo Duterte approved a one-time tip payment for the work order and contract of government service workers.
Duterte signed Administrative Order No. 20 on January 10, which grants a maximum of P3,000 as a tip payment to the work order and the contract for service workers. The order was only made public on Thursday.
"Granting a year-end tip payment to the workers of JO (work order) and COS (service contract) is a well-deserved recognition of their hard work," the president said in the order.
However, the President did not specify when workers could take advantage of the bonus, but noted that his instruction was effective "immediately."
According to the President's order, all work orders and contracts of service workers who have rendered at least 4 months of service before December 15 are entitled to a tip payment that does not exceed P3,000.
Those who have provided at least 3 months of service but less than 4 months, meanwhile, can receive up to P2,000, while workers with at least 2 months of service are entitled to a bonus of P1,500.
Workers with less than 2 months of service can receive a maximum of P1,000.
The tip payment covers all work orders and service worker contracts in national government agencies, state universities and colleges, government-controlled corporations and local water districts.
Local government units were also encouraged to do the same.
Last year, the President granted a Service Recognition Incentive worth P10,000 to all civil and military personnel in the executive department.
Read the full administrative order here:
null

null
Rodrigo Duterte, bonus, tip payment, work order, service contract, government employees, government workers, site only
.