We continue to meet the best projects for the NBA Draft and in this case it is the turn of Ethan Thompson, a 1.96-tall, 22-year-old Puerto Rican point guard who spent his four NCAA seasons playing for Oregon State. The best numbers were in 2020-2021, averaging 15.7 points, 4 rebounds and 3.9 assists in 33.6 minutes per game. We know your profile.
More | The NBA Draft Guide 2021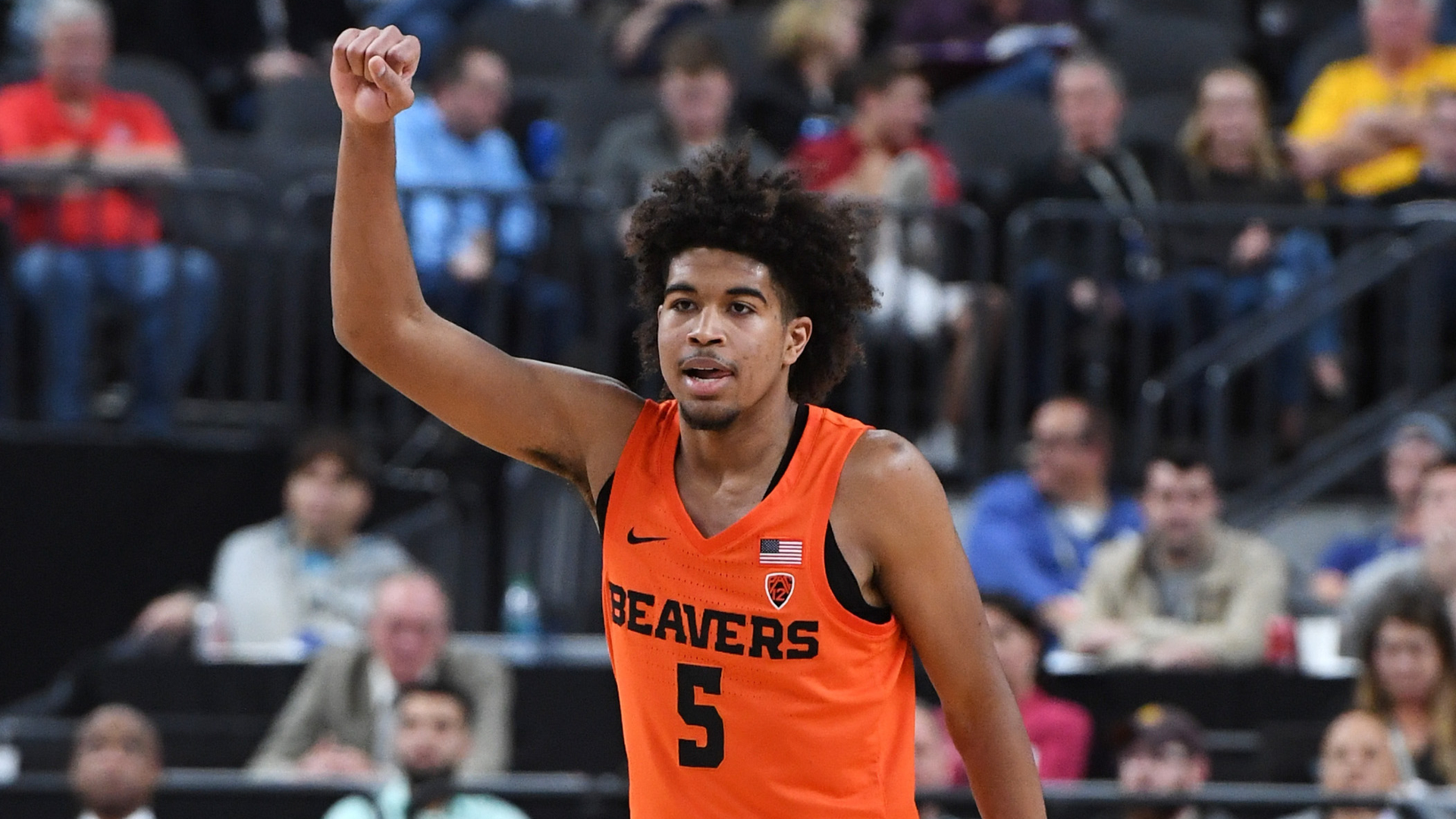 Thompson is a versatile player, who stands out especially for his combination of size, physical power and conditions to handle the ball. Even with his height, he comes from playing point guard at Oregon State and that will probably be his position in the future, although he lacks some speed to give a better production in that role.
As a scorer, Thompson stood out especially for his ability to reach the rim, especially from the pick and roll (On the other hand, it was not at all effective in rinse actions). He takes advantage of his good handling and physique to fight his way, using turns to detach himself from his marker. He does not escape the contact (6.6 free per 40 minutes, 81% from the line), although as a finisher he plays basically below the rim, without great explosion. Despite being straight, he is more than capable of finishing the play with his left.
Another major avenue of points for Thompson was the low-post game. Again, there he took advantage of his size advantage against shorter guards and scored an excellent 23 of 43 in those kinds of releases during 2020-2021.
The rest of Thompson's offensive game doesn't stand out. He took about 5 3s per 40 minutes, but he shot only 33% on them in his last two seasons. He repeated that 33% in his long doubles, forcing a few more. He barely shot 8-39 (20%) on 3-pointers from the dribble and he wasn't too safe shooting in catch and shoot either.
His 3-26 in clearing actions is worrisome. He was not able to unbalance in the one on one, taking his game on his back.
As a passer, Thompson is solid, although his assist ratio (4.6 per 40 minutes) vs. losses (3.1 by 40) is not the most prominent one will find. Able to see over the defense thanks to his stature.
Defensively Thompson takes advantage of his physique and power to complicate rival guards and helps on the defensive board. Even though he offers some positional versatility, he is not the safest marker one can find, as he lacks some agility to keep up against smaller bases, who are able to outrun him from the dribble.
The opinions expressed herein do not necessarily reflect those of the NBA or its organizations.