A photo exhibition "Nekotoinu" by animal photographer Mitsuaki Iwago will be held at the Kashiwa Citizen's Gallery in Palette Kashiwa, Chiba from July 30th (Sat) to August 14th (Sun), 2022.
series exhibited for the first time in Chiba prefecture
Mitsuaki Iwago is a world-famous animal photographer who has been shooting mainly "cats" as a life work for more than half a century. At this photo exhibition, the series, which captures cats and dogs from among the works by Mitsuaki Iwago, will be exhibited for the first time in Chiba Prefecture. A number of healing works that make you feel deep connections and love that transcend races will be lined up at the venue.
Involuntarily relaxed!Good friends dog & cat works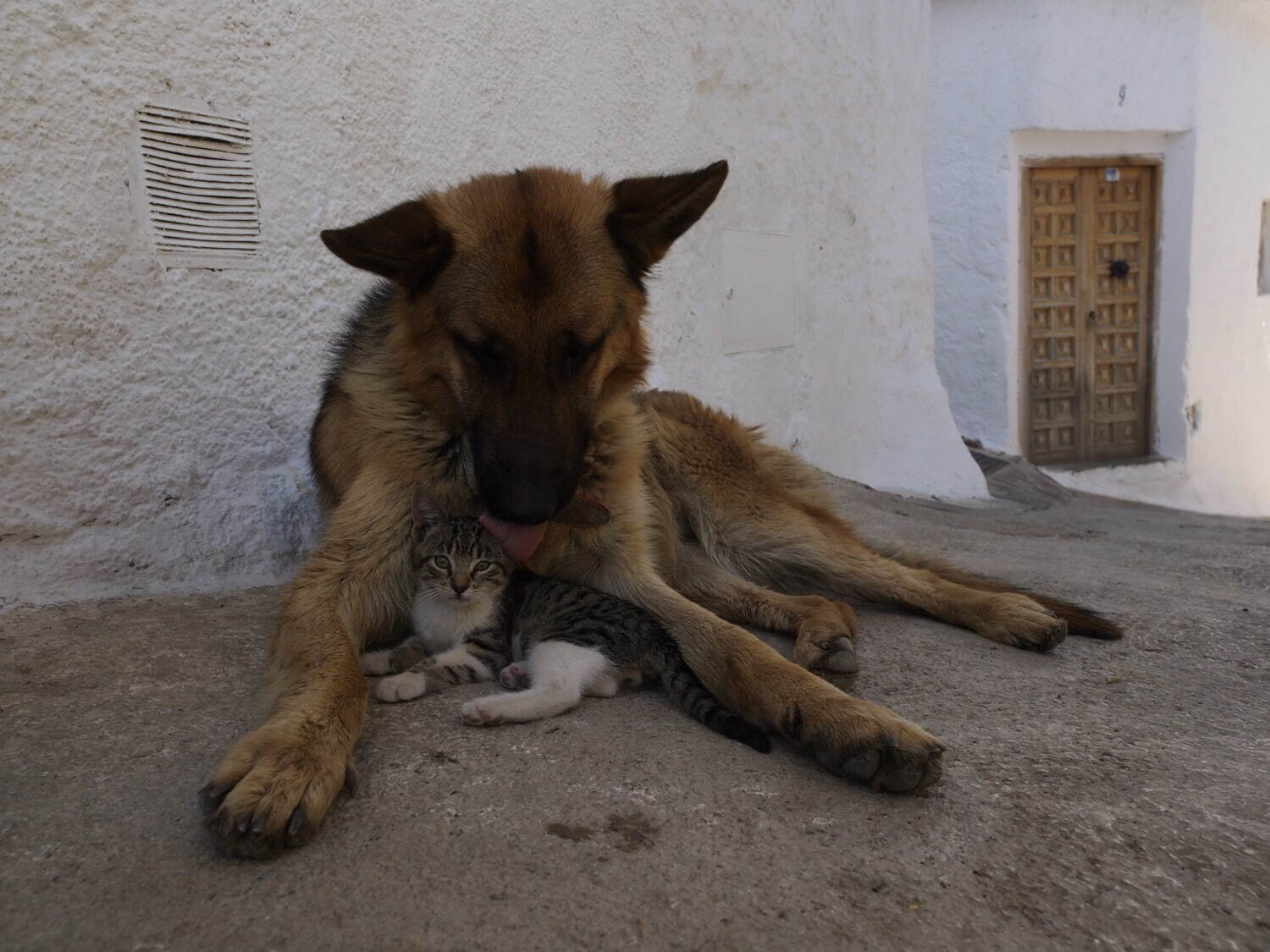 In the first place, they are so opposite in nature that they are described as "obedience dogs" to "free-spirited cats", but their appearances captured by Iwago's camera are all intimate. A female dog that feeds and raises a kitten that has lost her mother. Cats and dogs that are as close as their neighbors. And a cat and a dog in a shared apartment that always sleeps and eats. It seems that a smile will spill out in spite of the many works that make you feel relaxed.
"Nippon no Inu" series
Also, during the period, as a special exhibition, the works of the "Nippon no Inu" series will be released at the same time. You can also experience the charm of Japanese dogs that have been brought up by the Japanese climate.
【detailed】
"Nekotoinu"
Period: July 30th (Sat) -August 14th (Sun), 2022
Location: Day One Tower 3rd Floor Palette Kashiwauchi / Kashiwa Citizen's Gallery
Address: 1-7-1 Kashiwa, Kashiwa City, Chiba Prefecture
Admission: 500 yen for general students, 300 yen for high school / junior high school students, free for elementary school students and younger
© Mitsuaki Iwago