Alexander Lukashenko

(Photo: president.gov.by)

The cost of one Russian vaccine against coronavirus is $ 19. This price was announced by the President of Belarus Alexander Lukashenko during his visit to the Minsk leather production association in the city of Gatovo in the Minsk region, according to the website of the head of state.
What vaccines against coronavirus are used in the world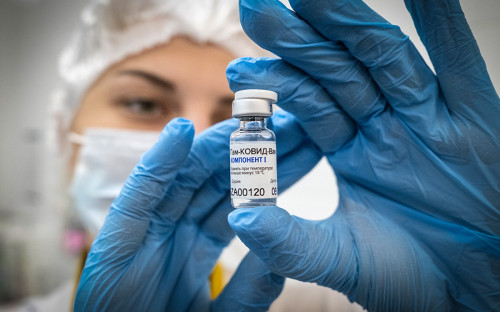 "One Russian vaccine costs $ 19. Count how much you need. I agreed with them that according to their technology we will produce this vaccine at home, "the head of state said. According to the Belarusian president, the country has already spent $ 1 billion on treatment for COVID-19.
Lukashenko called the Russian drug "not bad" and said that Belarus would start producing it in a week. According to him, the country has also already reached an agreement with the Chinese, and they have sent a batch of vaccines.
"And they also send it to us, it's free. And we agree that we will buy from them, but it is more expensive from them, "the Belarusian leader said.
.