"The time of divorce" makes one think about how environmentally friendly we are in our habits on a daily basis. In fact, it can also be compared to human relationships. Although the word "divorce" is most often associated with negativity and loss, it is not always the case. "Separation, just like sorting, is a must. We give time and space to something new, give us the opportunity to make new impressions. The same goes for sorting – well-thought-out sorting leads to sustainability and new things," Chipsis thinks.
"Simply put, the song is a story of friendship that breaks for a moment. However, as you know, true friendship and love are for life – also in a new form, also in new stories. No matter what our daily habits are, we can always return to the essentials. And environmental sustainability is a very topical topic at the moment, so we decided to put our message in the lyrics, "Dullais continues.
The song "Sorting Time" in collaboration with the Latvian Green Dot has also made a video, where the original main characters are a metal can and a plastic bottle, which, performing a full divorce and parting path, meet in new forms – like a sweater and a bicycle tire part.
"Chipsis and Dullais" is a Latvian music duo, which mostly performs romantic songs in the genre, which they call the "new wave hit". The duo consists of Mārtiņš Ābols and Ģirts Strumpmanis, musicians experienced in other genres of rock music, who joined in 2007. In 2012, he released his debut studio album "PS I Love You." In 2016, he received the Alternative.lv annual award as "Alternative Group." In June 2020, the duo released their second album, "Bravo!", Which was nominated for the Latvian Music Record of the Year Award. "Golden Microphone 2020" in the category "Hit Music Album".
Others are currently reading
"Nothing was too difficult for him," – his brother Rita Trence shares his memories of Guntis Skrastiņš, who passed away in his world.

A cheap antidepressant may reduce the risk of developing severe Covid-19, the study concluded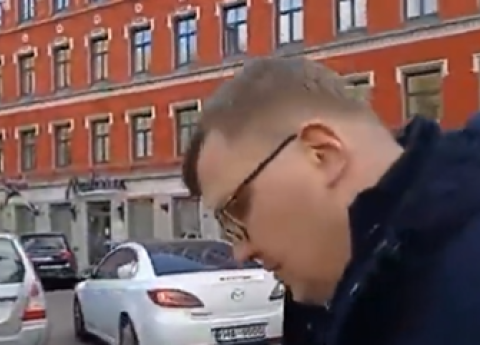 "Do you want pepper in your eyes? What do you do like a cock?" A shocking video with a threat to Juris Pūcs enters social networks

.