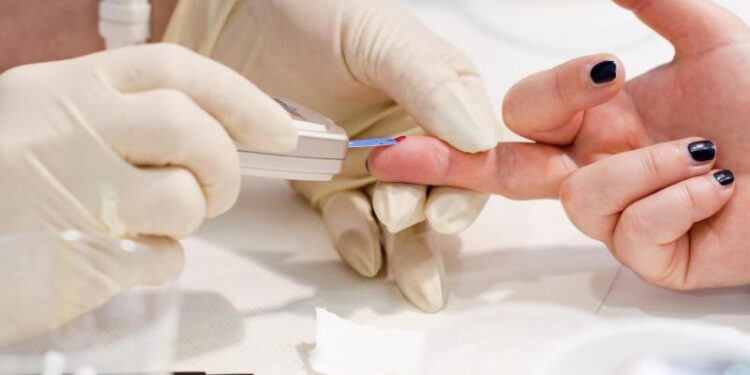 What to Know About Diabetes
Diabetes is one of the most widespread severe chronic diseases in Germany. Despite the high incidence, however, there is a lot of ignorance about diabetes in the population, as a recent survey shows.
Affected people always have to inject insulin – right? And what does type 1 and type 2 actually mean? Although millions of Germans live with diabetes, there are large gaps in knowledge about the disease.
Survey shows: there is a lot of ignorance about diabetes
Diabetes is a widespread disease. But many people are ignorant about it, as an Ipsos survey on behalf of the magazine "Diabetes Ratgeber" shows. Almost half of the respondents (49 percent) stated that they knew next to nothing about the triggers or consequences of the metabolic disease. Only three in ten respondents said they could explain what the difference between type 1 and type 2 diabetes is.
What is the difference between type 1 and type 2
In type 1 diabetes, the body can no longer produce enough insulin by itself. This means that patients have to inject the hormone as needed throughout their life. This form of diabetes usually starts suddenly, often in childhood and adolescence.
Type 2 diabetes often develops slowly. Here, the insulin no longer develops the desired effect in the body cells, so that the cells no longer absorb the sugar as a source of energy – it increasingly remains in the blood. The technical term is insulin resistance.
The pancreas then produces even more insulin so that blood sugar levels drop. As a result, the cells in the gland become increasingly exhausted, so that at some point there may also be a shortage of insulin.
Causes of Diabetes
The exact causes of the autoimmune reaction that trigger type 1 diabetes are not yet fully understood. In addition to hereditary predisposition, the main risk factors for type 2 diabetes are obesity, an unhealthy diet and a lack of exercise. According to estimates by the German Diabetes Society (DDG), almost ten percent of people in Germany live with diabetes. Most of them have type 2 diabetes.
How the condition is treated
According to the Ipsos survey, another misconception is widespread about the treatment of the disease: According to this, 18 percent – that is, at least one in six people – believe that people with diabetes always have to inject insulin.
It is true that only type 1 diabetes always requires insulin. In type 2 diabetes, a certain proportion of the sick are treated with insulin. According to the DDG, around half can be treated without medication, for example through a change in diet, exercise and weight loss.
There is no vaccination against diabetes
What is not available is a vaccination against diabetes – even if, according to the survey, twelve percent of people believe it. 2000 people aged 14 and over were interviewed. (vb / source: dpa / tmn)
Author and source information
This text complies with the requirements of specialist medical literature, medical guidelines and current studies and has been checked by medical professionals.
Author:
Diploma-Editor (FH) Volker Blasek
Important NOTE:
This article is for general guidance only and should not be used for self-diagnosis or self-treatment. He can not substitute a visit at the doctor.
.