The first concert of the new year took place on January 13 in the waiting room of the Krasnoyarsk railway station, where the Krasnoyarsk Chamber Orchestra performed a free concert. The creative team led by Mikhail Benyumov presented an exclusive program of popular classical music – from Mozart to Piazzolla.
"Musical Journey Through Railway Stations" is a joint project of the administration of Krasnoyarsk and the Krasnoyarsk Railway. For the first time, municipal creative teams performed at the city's railway stations in the creative season of 2016-2017, after which concerts at the stations became a good tradition and an integral part of the Winter Surikov Festival.
According to the press service of the Krasnoyarsk Railway, such events always arouse the sincere interest of citizens and passengers.
"The concert program lasts about 40 minutes, this is a nice opportunity to pass the waiting time before the trip. This is not the first time we provide venues for various creative events and we notice that local residents come to the stations of the stations most of all, while Krasnoyarsk residents from all over the city come to the main station of Krasnoyarsk," said Stepan Alekseenko, a specialist in the corporate communications service of the Krasnoyarsk Railway.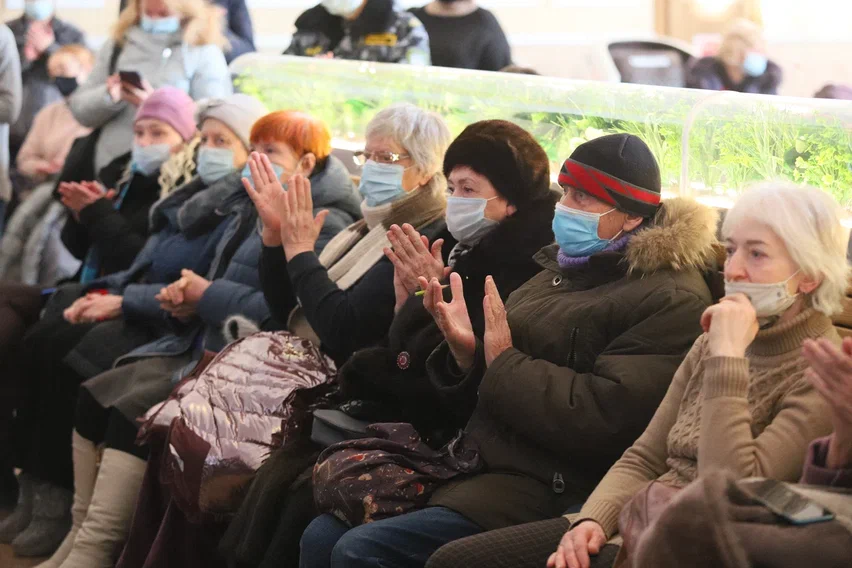 The audience themselves believe that such musical events are a great gift for the townspeople.
"I love live music very much and I try not to miss free concerts at city venues. And now – I specially came to the station, and I live in the Sverdlovsk region. Now I'm waiting for a concert at the Yenisei station, "said Olga Vladimirovna, a pensioner.
In total, four more concerts from the Krasnoyarsk Brass Band, the Krasnoyarsk Chamber Orchestra and the Krasnoyarsk Chamber Choir are planned in the program of the Musical Journey.
Recall that the 16th Winter Surikov Festival will last until January 24.
Posted 14 minutes ago, January 14, 2022 12:04 pm
.