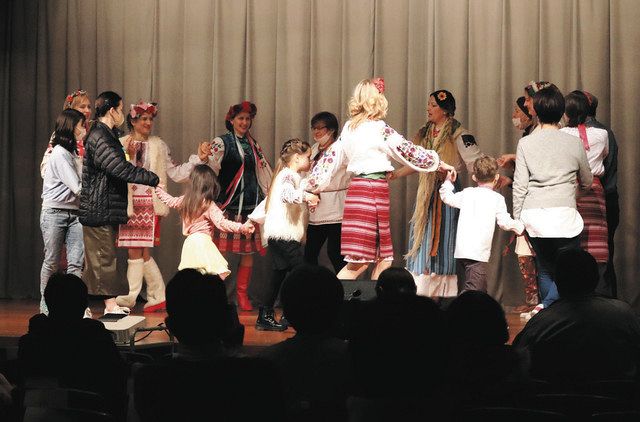 A charity concert was held on the 8th at the Chiba Civic Center (Chuo-ku, Chiba City) for Ukrainians living in Japan and refugees to convey the culture of their home country. About 100 citizens who came to the event thought about Ukraine through traditional music and dance.
The concert was organized by Chiba City's volunteer group Enjukai, with the cooperation of the NPO Japan-Ukraine Friendship Association KRAIANY, which promotes and supports Ukrainian culture. About 30 Ukrainians, including children, who live in Tokyo and Chiba Prefecture, took the stage.
The program introduces the townscape and nature of pre-war Ukraine through videos. Jevtushkuigol (32), a corporate director, gave a lecture on the history and current situation in Japanese, saying, "The media reports only sad news and the state of destruction, but I want to convey the original beauty." rice field.
After that, the performers performed seven performances, including a violin performance and a musical that recreated Christmas. At the dance workshop, the audience also went up on stage and held hands and danced together.
Sachiko Banno, 82, from Chiba City's Chuo Ward, who participated in the concert, said, "I didn't know anything about Ukraine. The people were cheerful, and there were songs with emotions similar to Japan."
The president of the corporation, Natalia, said, "Without your help, peace cannot be restored. We ask for your continued support." (Mizuki Hasumura)