Kasukabe, where the Nikko Kaido runs, has prospered as a post town. And in the same way, there is a town that has prospered as a post town in the neighborhood. This time we would like to introduce an event related to such a post town.
Stamp rallies are being held at six post towns on the Nikko Kaido from October 25, 2021 to January 25, 2022. Six cities and towns, Soka City, Koshigaya City, Kasukabe City, Sugito Town, Satte City, and Kuki City, will cooperate.
And what! If you collect all 6 or more stamps during the stamp rally, you can get a prize associated with each inn by lottery! Furthermore, if you collect all 12 stamps, you can even apply for a pair ticket at Tobu Zoo! (lottery).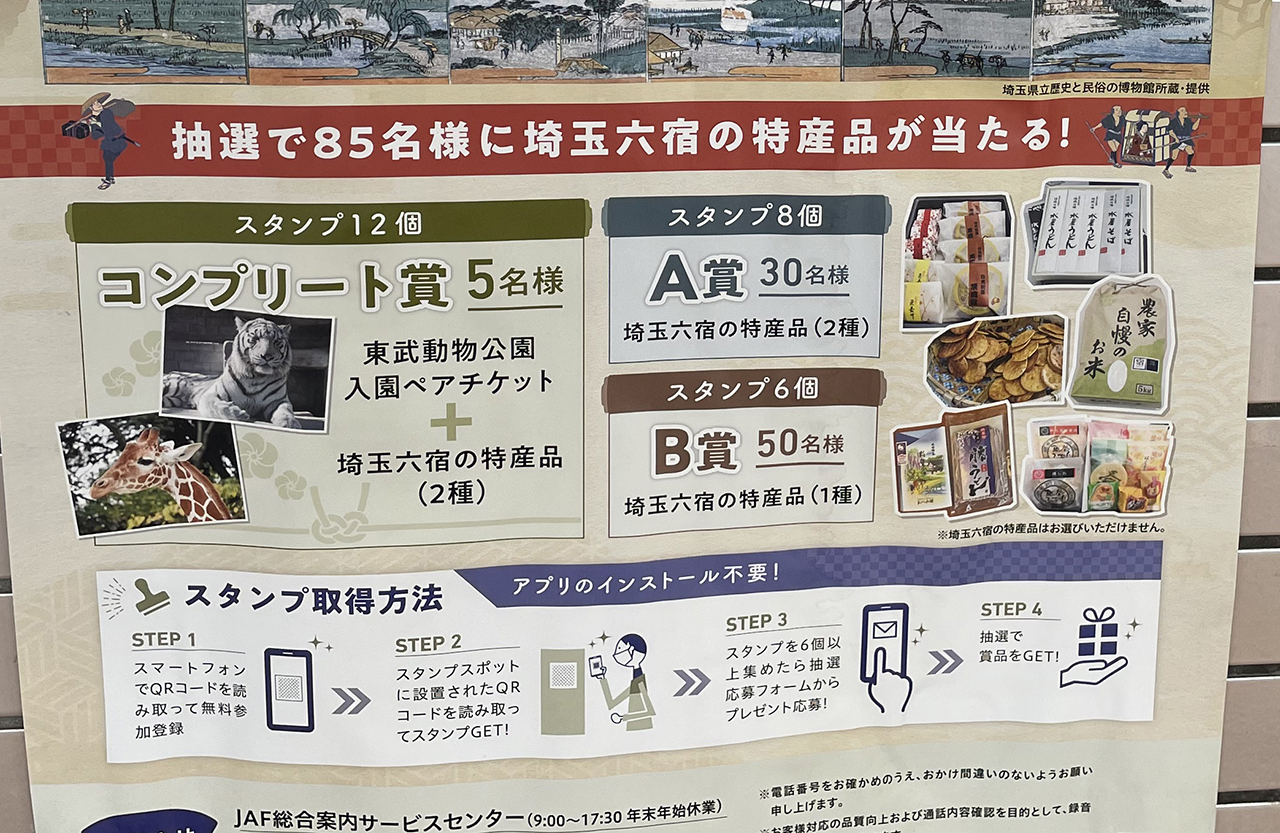 A valuable opportunity to learn about the history of Kasukabe and its neighboring areas, which prospered as a post town on the Nikko Kaido. It's kind of nice to be able to enjoy it at the stamp rally and participate in a little discount. Don't miss this opportunity! !! Kasukabe-juku stamps are installed at Kasukabe Station (east exit) and the local museum!
↓ Click here for "Local History Museum", one of the places where Kasukabe inn stamps are installed.
.