Bachmann Prize

The jury mercilessly picks up the authors' works – despite this, two Swiss people will read their novels aloud this year
In the reading competition for the Bachmann Prize, authors are picked by a jury in front of the camera. Julia Weber and Lukas Maisel explain how they deal with the stress and fear of embarrassment. From Thursday live on 3sat.
Table of Contents
Julia Weber is happy that she can read from home

Lukas Maisel likes to be ironic
Julia Weber is happy that she can read from home
You have to be prepared for abrupt rejection at the Bachmann Prize. 38-year-old Julia Weber has also had experiences with rejected texts. Not exactly as rabid as Karin Struck, whose text was thrown out at the 1977 Bachmann Prize by Marcel Reich-Ranicki with the annihilation judgment "This text is not literature, but a crime". Struck, who left angry and injured, was the first victim of the Ingeborg Bachmann Prize.
Julia Weber also had to digest a lot of, but much nicer formulated rejections in the form of rejections from publishers until Limmat-Verlag published her debut novel "Immer ist alles schön" in 2017. The novel about a pair of siblings who want to protect their alcoholic mother was then a great success with three editions, was nominated for the Swiss Book Prize – and subsequently a long-seller on the market for readings.
She lives the opposite of a lonely literary life
Experience with rejection and success is certainly one reason why Julia Weber now says before this year's Bachmann Prize:
"Such jury judgments are not relevant to my work."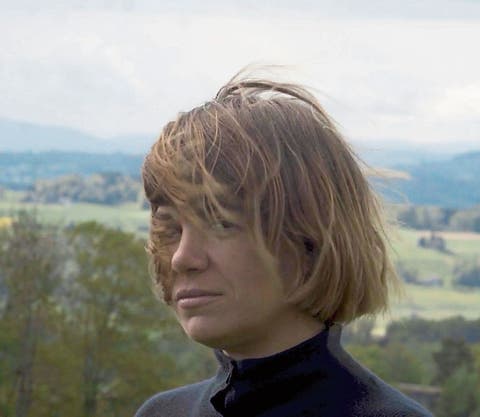 In addition, with many artists in her circle of friends and a life partner who is also successful as a writer, she is pretty much the opposite of a withdrawn, lonely writer.
She lives in Zurich with her husband Heinz Helle, who was already nominated for the Swiss Book Prize and won the Bachmann Prize in 2013, and their two young children. She is not afraid of the public anyway. In 2012 she founded the "Literature Service", with which she offers literary documentaries typed live on a typewriter during events such as festivals, weddings or birthday parties.
For them, art and toothbrushing go hand in hand
With an intact sense of self-worth, Julia Weber looks to her outreach next week. However, she adds with relief: "We authors stay at home, the readings are only recorded. That makes it much more cushioned than in other years. " The dichotomy remains with a literary competition that is broadcast live on television on 3sat, but does not really want to fit into this format. Because there texts are read in a classic way, without any show elements, which she does without, she says.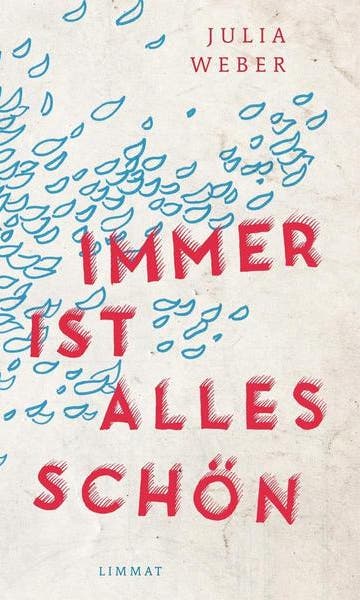 The fact that Weber takes the matter playfully and poetically is also shown by her wonderful video portrait for the Bachmann Prize. She is swinging in a children's playground with her daughter, who is in a lion costume. A friend in a dog costume sits down next to her, and Julia Weber says in the video:
"I invented the wet dog to give a nameless sadness a weight, a name and a smell."
There is already a lot in it that makes you curious about Weber's literature: puzzling, exciting symbolic image, strong emotional allusion. But she waves it away: "The dog indicates an aspect of my writing. He does not appear in the new novel. "
The novel is well advanced, but the date of publication is still open. And when she describes the ambivalence in the relationship between art and everyday life in the video, one is immediately taken with the poetic charm: "Sometimes I think it's all mixed up: art, children, eating, brushing teeth, tax returns. And art is my freedom, which I lack as a person and above all as a mother in this society. Being human and being a mother, in turn, creates a bond with reality, without which I might be lost in this freedom. "
Lukas Maisel likes to be ironic
Is this writer a prankster, a cunning knocker? In any case, in the video portrait of the Bachmann Prize, the 33-year-old teases a lot when he raves about the creative influence of sausage eating on writing:
"It's easier to write with a Kafka sausage in your stomach."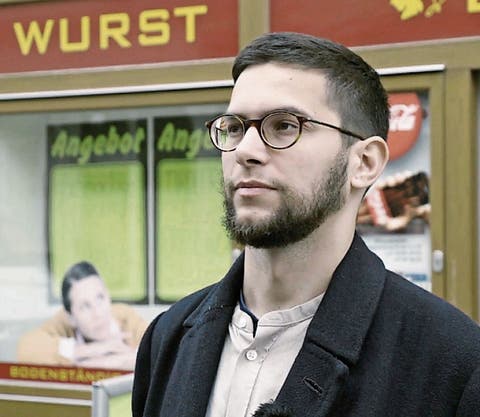 He laughs on the phone. Because the opposite is true: "I write better on an empty stomach," he says. He does this in the mornings – without breakfast. "My experience with writing is the same as with swimming. You shouldn't do either one or the other immediately after eating. "
But he is really not a prankster, assures Maisel. Perhaps, however, his talent for irony is just the right kind of self-protection during nerve-wracking competitive reading. Because he has no strategy for a possible elimination in the preliminary round, says Maisel. At most the slight consolation, maybe you just don't meet the taste of the jury. His mentor, the critic Philipp Tingler, had to experience this as an author himself when the jury in 2001 rated his text as "boring".
Maisel also shows his penchant for parody in his debut novel
"Book of the dreamed islands" is the title of Maisel's current novel. There he lets the quirky hobby researcher and cryptozoologist Robert Akeret roam the jungle of Papua New Guinea on an odyssey – in search of Homo Akereti, the living link between animals and humans. The novel, for which Maisel did a lot of research and for which he was in Indonesia several times, is a wonderful science and adventurer parody full of bizarre details.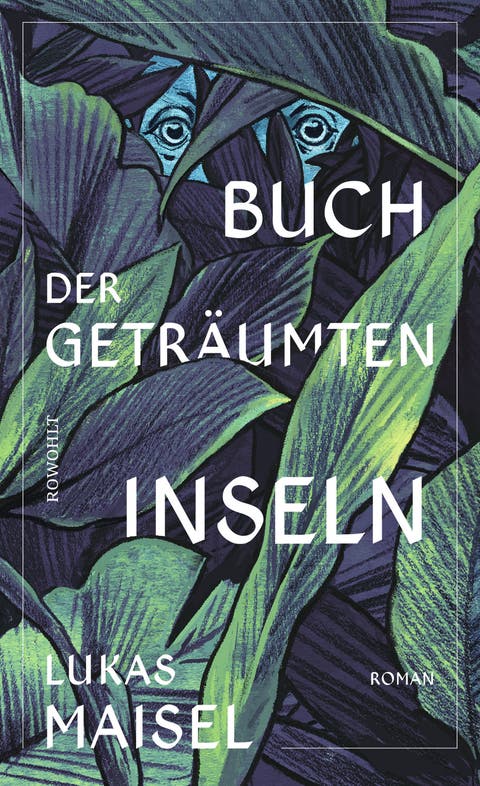 So he likes it funny, Lukas Maisel, and in the video portrait also quotes Karl Marx, who counted the literary figures to the lumpen proletariat and put them on the same level as jugglers, pimps and pickpockets. But where Maisel picked up the quote, he doesn't want to remember anymore. In any case, in the video he is then crouching in an alley and chewing on his Kafka sausage. That he was too cowardly to be a pickpocket and therefore became a writer, as he says in the portrait, is of course also whistled:
"In such films, writers usually want to show themselves from their best side and say a few clever sentences. I wanted to counter that with self-irony. "
As a writer you have to be a dreamer
He succeeded in doing that, and he immediately admits that he is a dreamer after all:
"I avoid reality a little by making up stories."
To believe in a future as a writer, you have to be a dreamer anyway. Because Maisel had both luck and bad luck with his debut novel: luck that he was immediately accepted by the renowned Rowohlt Verlag, bad luck because his novel was published last August. Readings, the main business of the literati, did not take place afterwards. In May he had a few more, including at the Solothurn Literature Days, and in June he reads at the Leukerbad Literature Festival.
"I live from scholarship to scholarship"
Could he be as obsessed with an idea for life as his literary antihero Robert Akeret? "No no. But when I have to make an important decision in life, I choose to write. " That's what he did last year, giving up his job in a warehouse and his apartment in Olten. He had long since left his trained profession as a printer.
"I am currently living from grant to grant," says Lukas Maisel. Currently as Artist in Residence at the Literaturhaus in Krems, Austria, from July onwards as a scholarship holder in Berlin. I can only say this much about the text that he will read at the Bachmann Prize: "Pretty much the opposite of my novel."