The 31-year-old professionalized her hobby with the online shop "Moin-Moritz". Now a set with a collar and leash is going to the Geissens in Monaco.
For Maddox it should be the emerald green leash and matching collar. The Yorkshire Terrier is the dog of the Geissens, Germany's most famous TV family. The 14-year-old dog senior has recently been on Instagram.
Although there is still some room for improvement with just 2500 followers, Maddox already has its fans in Flensburg. One of them is Jana Rimpel from Flensburg. The 31-year-old founded the online shop "Moin-Moritz" last year, where you can buy collars and leashes for dogs.
The idea for the shop came during the Corona period, when little was possible for the bank clerk outside of work. "I wanted a creative balance," she says. She designed her own collar and leash for her Maltese Moritz. The homemade dog utensils were also well received by friends and acquaintances.
Little by little, Rimpel professionalized her hobby with her own website, photos and a first collection. Their resolution: to produce beautiful, noble utensils that are otherwise not available in the normal bird feeder.
Since Rimpel follows the two Geissens daughters Shania and Davina on Instagram, the dog Maddox was soon suggested to her.
Rimpel left a like and a greeting: "Maddox, you are cordially invited to choose a set with us."
Less than 24 hours later, the Flensburg woman received a private message from Mum Davina. "We then wrote back and forth." Among other things, Rimpel needed Maddox's neck circumference. In fact, Davina finally ordered a collar and leash for her dog. And even better: She even linked "Moin-Moritz" in the Maddox story.
"I then have the address from Monaco (Editor's note: Geissens' place of residence) get," reports Rimpel. A package containing the handmade set for Maddox is going on a journey to the principality these days.
Rimpel attaches great importance to the presentation. Each package comes with a card and a small bag of treats from CIT-Tiernahrung from Sörup, a cooperation partner of "Moin-Moritz". The packaging is also sealed with real wax. "You have to enjoy unpacking. Not so wishy-washy," explains Rimpel.
Photo: Michael Staudt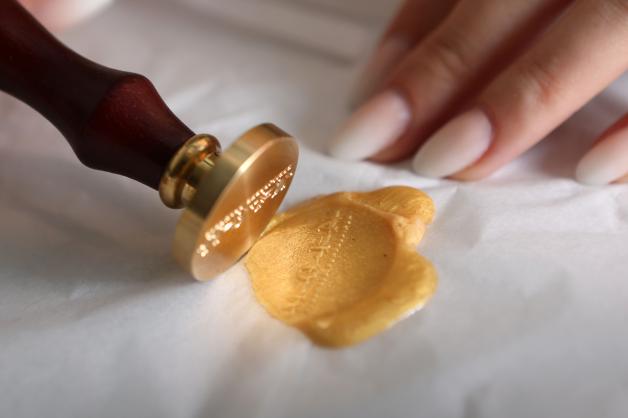 She would have liked to have brought the package in person, she says, thinking of Monaco. However, she should already be sure of a photo of Maddox with her collar and should give her own online shop a further boost.
A set with collar and leash currently costs 50 euros here, one euro per sale goes to the Flensburg animal shelter. It is produced at home in your own living room with vegan material.
Photo: Michael Staudt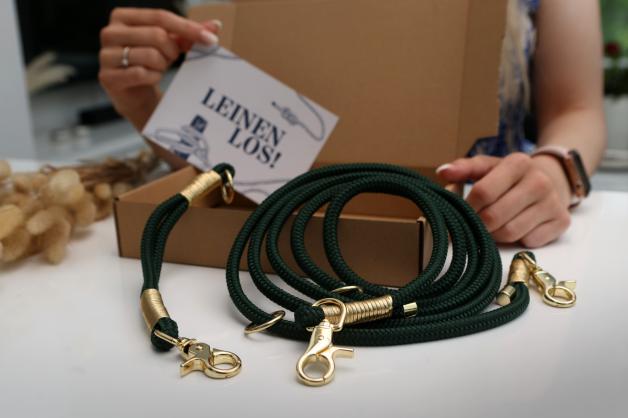 And could the hobby soon become a job? No, says Rimpel. It should remain a balance, a fun in the joy.
Incidentally, the 31-year-old is not only known to some Flensburg residents for her dog accessories, but also for her victory in the TV show "Shopping Queen" in 2016.
Read more: Ex-shopping queen Jana Rimpel talks about details behind the scenes
Guido Maria Kretschmer, the show's juror, also owns dogs. However, he has not yet contacted "Moin-Moritz".