Five years ago, Ale Rodríguez I had never had a pet. She worked in her parents' stationery shop and painted charcoal portraits to order, but that didn't end with her enthusiasm. Her life changed completely when decided to adopt a dog that you saw advertised on Facebook. They had abandoned him along with two others inside a bag and they had thrown them into the river.
As soon as he read that publication, Ale moved to Ourense to meet the animalsThey didn't even have a name. The one who is now his faithful companionRinse, He started licking her whole face as soon as he saw her. That was when this young woman from Vigo knew with certainty that from that moment on that would be his dog.
If it weren't for Sköll, Ale wouldn't be dedicating herself to a special job now: pet photography. She started at home portraying her dear furry friend and progressively these images gained popularity. People began to be interested in her peculiar vision and the first photo shoots emergedinitially free. "I had my other job, I combined it with photography, until I couldn't and I bet on this", he sums it up simply.
Photographing other people's pets
In these four years working as a photographer specialized in pets, Ale Rodríguez has learned a lot about them. "Sköll was the first dog I have, he had no no idea how to treat thembut now I get along very well with animals," he explains.
Of course, the change between photographing his own dog and the dogs of strangers was great. With everything, can't recall ever having to end a session with a client without taking the photos because the animal did not behave properly. One of the most difficult moments that she lived working happened in the Castrelos park, when the dog he was photographing stepped on a hornet's nest. The session ended with the owner in the hospital.
"I usually tell clients that I prefer collars to harnesses, for instance. For the photos, if they can be loose, better if not, nothing happens because the strap is erased with PhotoShop", details the photographer, "I also give them advice, I tell them bring your sweets and favorite toys.
Skölldog photo shoots are usually outdoors, but for a year He has his own studio. This space is the most suitable, for example, to photograph felines: "Cats are a completely different session than dogs. The cat is trying to catch it and that's it". For this reason, the owners take their kitty to Ale's studio, where wandering through space and hopefully allow themselves to be captured on camera.
"Pets are the new children"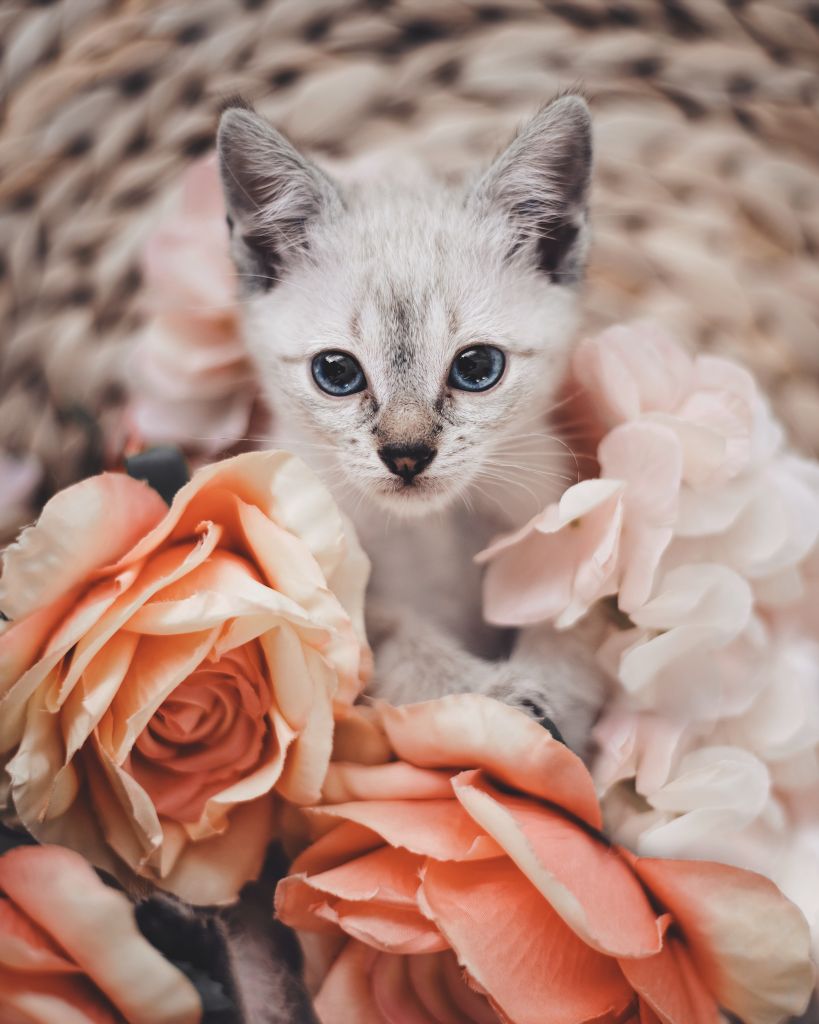 Skölldog's clientele is mainly made up of young people. Sometimes the reason for the session is because the animal is already very old or because the owners leave for a while, but Ale explains that normally "they come because yes, because they feel like it have a memory with your pet". A large part of the clients also they repeat the experience.
Based on the profiles of those who come to the studio and her own experiences, the photographer affirms that her business does have a generational component: "There are lots of people who don't get itespecially older people". The truth is that a few years ago a business like his would be practically unthinkable, but in 2022 Skölldog's agenda is almost always full.
Ale Rodriguez he is 29 years old and confesses that he is included in the group of those who prefer to have dogs before children. "Pets are the new children and the plants are the new pets," he laughs. As he collected The Spanish in a report, in Spain there are 6,265,153 children under 14 years of age (INE)while the number of registered pets amounts to 13 million, of which just over seven are dogs, according to the Spanish Network for the Identification of Companion Animals (REIAC).
"You tell older people who have a dog about it and they find an animal photography studio strange. But then I meet people who tell me 'I gave the photos to my mother who told me why would I take photos of the dog and in the end she has them hanging in the living room', they tell the guests look at my granddaughterreferring to the dog"says the photographer.
Solidarity work
All in all, Ale Rodríguez's favorite sessions are the ones he performs in the Animal protectors. This past weekend he was at the Tinta Negra bar in Vigo in a photo call sympathetic of pets to raise funds for Os Biosbardos, Proyecto Gato and La Isla de Tali. According to the photographer, 300 furry ones passed through the objective.
It is also common for SköllDog to make the calendar for Rescue Galicia, another kennel located in Vigo, and used to often collaborate with associations in A Coruña. "I did a session there to a German shepherd who was recently operated, they had run over him and he was in the bones and it was very hard. Luckily, after those photos they adopted him ", he recounts.
"In the end, the dogs enter through the eyes. If they have a good photo, that helps their adoption," explains Rodríguez; that's why they are his favorite sessions. "Is he my life's workI hope I can spend a lot of time on this."