Suara.com – The daughter of the old singer Nia Daniaty, Olivia Nathania, hinted that her household with Rafly N Tilaar was affected by the CPNS recruitment fraud case that ensnared her. Therefore, he asked for prayers that everything is fine.
"Just ask for prayers, God willing, everything will be over quickly, let everything, let the household run normally," said Oi, Olivia's nickname, met at Polda Metro Jaya, Monday (11/10/2021).
Even so, Oi made sure he still lived at home with his husband. Their communication is also fine.
"Still (communication), thank God still (home)," he said.
Also Read:
Olivia Nathania Please Don't Involve Nia Daniaty in CPNS Fraud Cases
Rafly was also reported because so far the account and ATM card were held by Oi. He claimed that he never knew what transactions were taking place in his account. Rafly's confession has been confirmed by Olivia Nathania.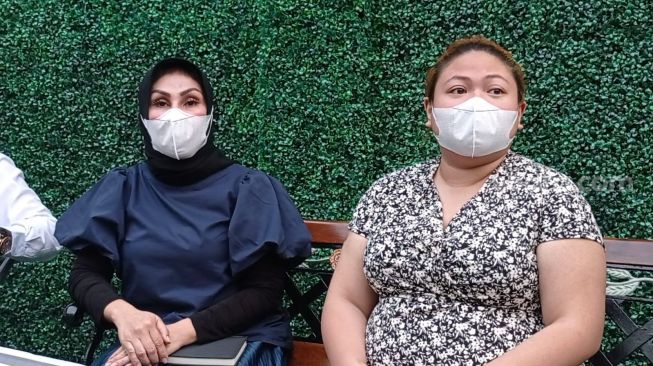 In line with Oi, Rafly said that so far he is still communicating with his wife so that their problems are resolved.
"Still (communication) Yes, so far we have only been able to solve this problem in the usual way," said Rafly.
As previously reported, Olivia Nathania and Rafly N Tilaar were reported for alleged fraud, embezzlement of money and forgery of letters. Olivia is said to have promised the victims to be accepted as civil servants on the condition that they deposit some money.
The reporter and victim said that Olivia is estimated to have managed to collect Rp 9.7 billion from the 225 victims.
Also Read:
After Examining the Alleged Case of CPNS Fraud, Putri Nia Daniaty is Efficient in Talking
For their actions, Oi and her husband were charged with Article 378 of the Criminal Code and or Article 372 of the Criminal Code and or Article 263 of the Criminal Code.
.