Nowadays, I spend more time at home and living at home is more important than ever. IKEA has organized this event in collaboration with musicians, chefs, designers and creators from around the world to enrich your life. The IKEA Festival is an unprecedented online event that brings homes, studios, and everyday living rooms, kitchens, bedrooms, and gardens to the world as virtual stages. A variety of programs are delivered from over 100 locations in more than 50 countries around the world.
The IKEA Festival was inspired by IKEA's vision of "making more comfortable everyday for more people." Erika Intiso, Managing Director of IKEA Marketing and Communication AB, said: "IKEA wants to convey the wonders of living at home, connect with it, deepen its involvement, and offer new experiences. It's a door to inspiration. We hope this online event will give you a more affordable way to live in a more sustainable home. We also have some surprises available. Please look forward to it. "
[Event Summary]
■ Title: "IKEA Festival"
■ Date: September 16th (Thursday) 15:00 to September 17th (Friday) 15:00 (Japan time)
■URL: https://www.IKEA.jp/ikeafestival
■ How to participate: No registration is required, such as entering personal information. Anyone can watch it for free from the above link.
■ Language: English (Japanese subtitles will be available for some programs.)
■ Distribution schedule: The distribution schedule for each program will be published on the website in sequence.
[IKEA Festival structure and programs]
At the IKEA Festival, the IKEA website has a variety of rooms that reflect what people consider to be the most important part of living at home, such as being with family and friends, music and dining. It can be made. We also have rooms for discussions on the latest topics and IKEA news to provide a wide range of experience options.
Music lovers can enjoy a homely concert by the artist from home or in the studio, or a relay session by the DJ. Interior design enthusiasts will find remodeling ideas from different homes around the world. You can also see how creators who have collaborated with designers and IKEA create works in their respective spaces. For those who are interested in cooking, we will introduce sustainable recipes that are kind to the body and the earth through cooking contests, challenge games, and home visits. There will also be discussions around the kitchen table on important topics such as the importance of clean air in a sound material-cycle society and living, children's rights "play", and living space. Through live streams at many more IKEA stores, we'll show you the history and updates of IKEA, from the IKEA factory in Zbaszynek, Poland to the first IKEA store in Älmhult, Sweden. For IKEA fans, we recommend a virtual tour of the IKEA Museum. Explore the vast history of IKEA over the last few decades.
Olivia Ross Wilson, Communications Director, Ingka Group, the parent company of IKEA Japan, said: "For each of us, living at home has taken on a whole new meaning over the past year, but by connecting with each other online, how people around the world live, their individuality and creativity. You can see if it's working. The IKEA Festival is IKEA's largest and first 24-hour global online event. It's a day where people get together to get ideas for living online. At the same time, this event will be the beginning of a longer-term movement to improve your home and life. "
[Program details]
● My home
A "home" is any place where people can relax. Artists such as MØ, Kanis, Niki, and Masego will showcase their cities, towns, and communities and perform their respective performances.
● Home concert
Turn up the volume and enjoy the concert from "Home", the most personal and familiar place in the world.
● Cooking at home
Visit kitchens around the world with delicious scents and get inspired by the new and classic dishes prepared by the chef. Pasta Queen and Paul Svensson will also participate as chefs.
● DJ relay
Don't stop the music! Enjoy a club music marathon concert delivered from the DJ's home. Many DJs will participate, including Kaytranada, Loraine James, and Zuli.
● Home visit
Welcome to a global tour to introduce you to some of the most important homes in the world. We will open the homes of various people including famous personalities such as Ilse Crawford.
● IKEA Museum
Take a time travel tour that goes back in time. Explore everything that made up IKEA today.
● IKEA news
Meet former collaboration partner Virgil Abloh and IKEA co-workers and collaborators working in IKEA stores, factories, offices or studios around the world.
● Remodeling
We offer fun and lively ideas for more organized storage, an easy-to-cook kitchen, or even more fun in your room.
● Who are you going shopping with?
Who do you go shopping with when you want an idea for creating a comfortable room? At your local IKEA store, co-workers to support you are waiting all day.
● Kitchen talk
Why don't you talk about the pleasures and worries of your daily life together? IKEA co-workers will have talk sessions with guests such as surfer Kassia Meador, astronaut Christer Fuglesang and adventurer Renata Chlumska.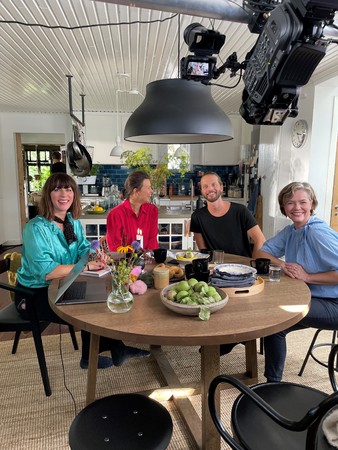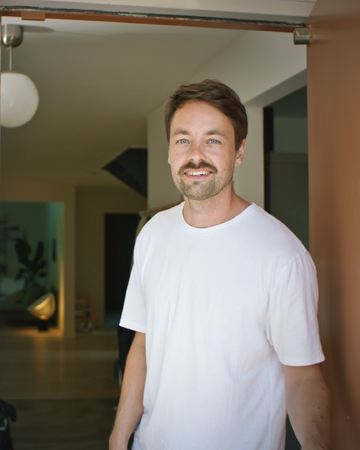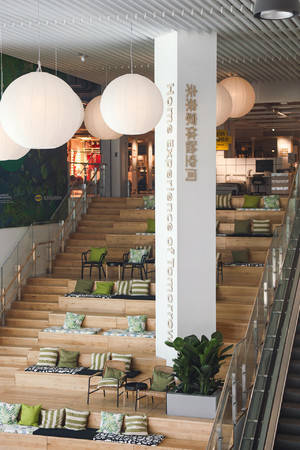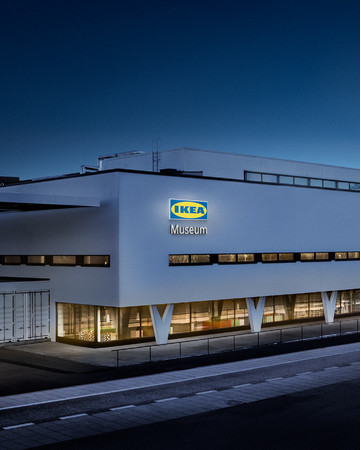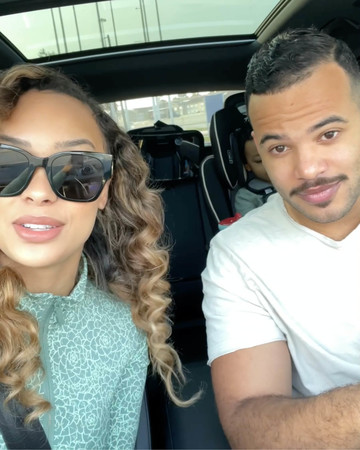 Photo (from top left):
① Invite a variety of guests in the kitchen talk
② IKEA designers will also appear at home visits
③ IKEA News introduces IKEA stores around the world
④ IKEA Museum holds IKEA history tours
⑤ Who are you going shopping with?Invite influencers etc.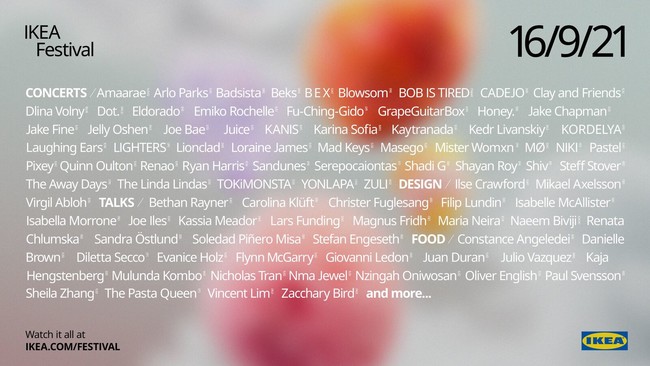 Photo: IKEA Festival poster (with performer name)
Also, on the day of the IKEA Festival, live streaming will be held on the official IKEA Japan Instagram, and we will introduce three ideas to enrich your home time. KARISMATISK / Charisma realized in collaboration with Zandra Rhodes, a simple and healthy breakfast recipe to create such a workspace where you can work whenever and wherever you want, and to start your day comfortably. There are lots of contents that can only be seen here, such as the introduction of the limited collection. Do not miss!
■URL: https://www.IKEA.jp/ikeafestival
■Instagram: https://www.instagram.com/ikeajapan/
■ Language: Japanese
.