Make it a priority to work on collective trauma.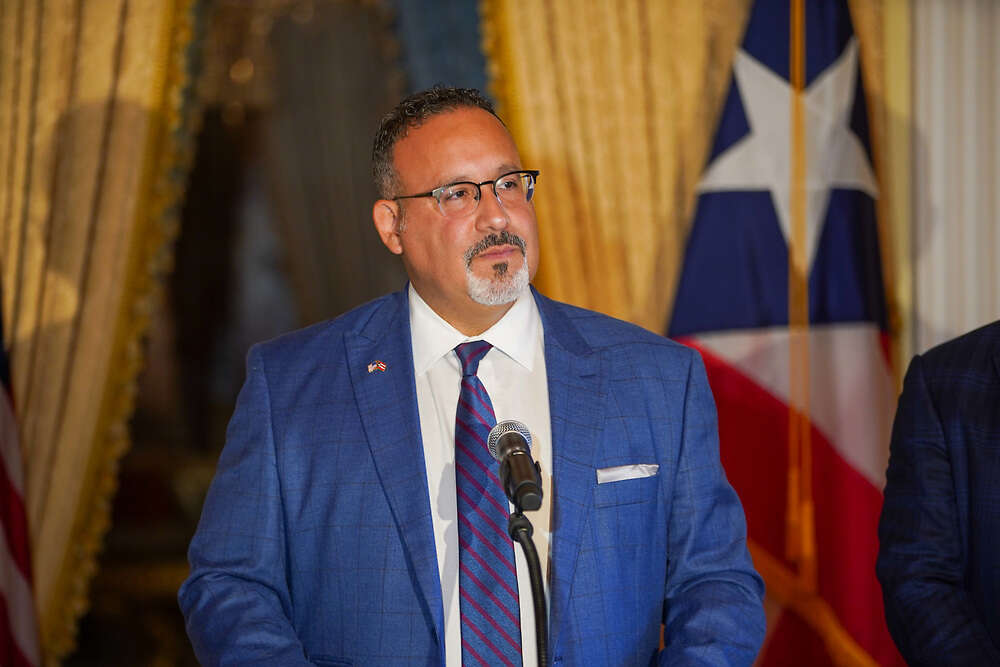 "I have visited 13 states in the past months, but none with the emotional need like Puerto Rico," said yesterday the secretary of the Federal Department of Education, Miguel Cardona, after a full day of meetings with people like the governor, Pedro Pierluisi, the Department of Education and the Puerto Rico Teachers Association.
The president of the federal agency came to Puerto Rico to hear all voices, and draw up an action plan with the allocation of almost $ 4 billion in federal funds related to the pandemic and other grants for educational programs.
"I've heard a lot about the need for technology training, and I'm going to add that trauma training is needed," Cardona said. "We all suffer with the pandemic, with hurricanes, so I ask that the main issue be the emotional health of our students and teachers," he added.
Secretary Cardona indicated that he will have a direct collaboration with Puerto Rico to ensure that these funds are used in the best way.
"We have to empower schools and communities. With the economic resources that we are going to disburse, there are tremendous opportunities for Puerto Rico, but the resources alone will not achieve it, there is working together, in collaboration, towards the same goal, and that is what will really help ", said the educator.
"Let's use the strength and resilience of Puerto Rico to build a better education, together we can build a better education for the island," concluded Cardona.
© 360 TELECOM CORPORATION