Hua Chenyu's fifth singing and composing album "Hope" (physical version) has been enthusiastically sought after by the majority of Martians and music lovers since it started pre-sale on NetEase Cloud Music on May 10, with sales exceeding 100,000 copies. .This new physical album not only contains 11 Hua Chenyu's original songs, but also includes two MVs and the "2021 Mars Concert Complete Record", which demonstrates Hua Chenyu's diversified music styles and profound creative concepts.
In order to allow more users to feel the charm of "Hope" (physical version), NetEase Cloud Music has also designed multiple creative and interactive offline marketing activities in 13 cities across the country, including Beijing, Wuhan, and Changsha. , triggered heated discussions and attention on social media, and many topics appeared on the Weibo hot list.
The carrier of "Hope" (physical version) is a USB flash drive with a "Mars symbol", which symbolizes the close connection and joint exploration between Hua Chenyu and the Martians. This USB flash drive is not only an exquisite collectible, but also a key to the "Journey of Forgetfulness". NetEase Cloud Music has created different offline activities for each city based on the songs and themes in the album, allowing users to experience the fantasy and reality of Hua Chenyu's music world in reality.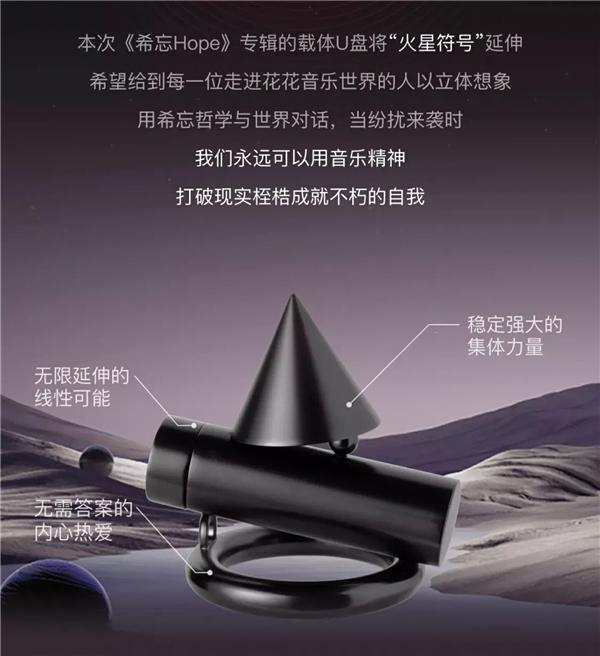 Based on the album theme, NetEase Cloud Music has designed multiple offline activities to coordinate with the sales of physical albums.On May 18, 15 offline check-in large screens in 13 cities across the country were launched simultaneously, and the large screen at the airport was online during the Wuhan concert. Users can take photos and check in in front of the big screen, and participate in the lottery by scanning the QR code to win prizes such as the "Hope" (physical version) album, NetEase Cloud Music peripherals and other prizes. The topic #Hua Chenyu Xi Forgot Physical Album Offline Big Screen Check-in# has become a real-time hot spot on Weibo's hot search list and entertainment list, with a cumulative exposure of 1402.7w+ and a discussion of 1.50w+.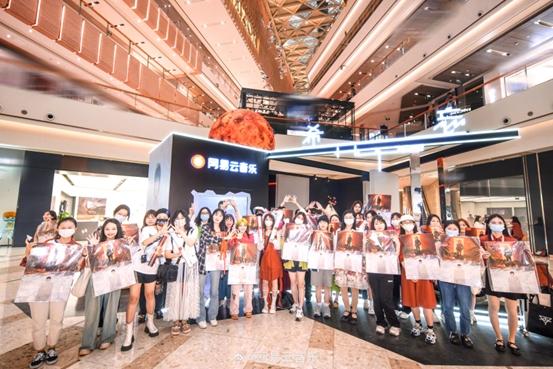 On May 25, NetEase Cloud Music opened a four-day art exhibition with the theme of "Forgotten Dreamland" in Wuhan. The exhibition included highly interactive exhibition content such as conceptual installations, technology interaction, and 3D screen interaction. Users can feel and resonate with the emotions and stories conveyed by each song in Hua Chenyu's album in the exhibition. There is also a photo card sales booth dedicated to "Hope" (physical version) at the exhibition site. Users can purchase photo cards and participate in special activities, and have the opportunity to receive precious gifts such as Hua Chenyu's signed posters and signed photo frames.
On June 22, during Hua Chenyu's Changsha concert, NetEase Cloud Music held a[Galaxy Bonfire]theme installation exhibition in Changsha. Dance hand in hand in civilized poems, laugh to your heart's content, fully feel the charm of music, and fill the circle of running. . At the same time, Hua Chenyu's concert carnival for three consecutive days led the audience to travel between dreams and reality. There was a photo card sales booth at the concert site. Audiences who participated in the special event could also receive limited edition photo cards with new styles.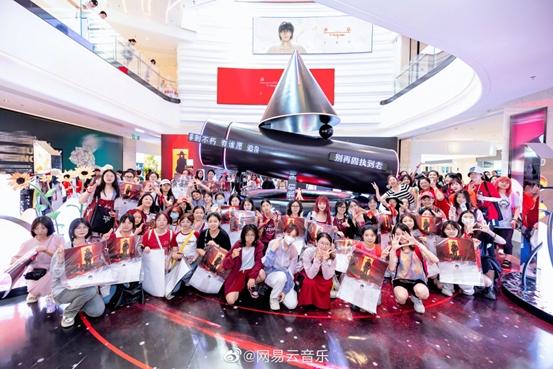 From August 19th to August 23rd, NetEase Cloud Music created the Xiwang Train concept on Beijing Line 4, starting from the Xiwang Town, and setting up exclusive "Journey to Mars" site content for each carriage based on the album songs. Use a subway map to closely connect Hua Chenyu and every Martian to build a spiritual habitat. During this period, the topic #Huachenyuxiwanghao subway all-inclusive car# was on Weibo hot search, with a cumulative exposure of 1992.9w+, and the hot search was TOP36.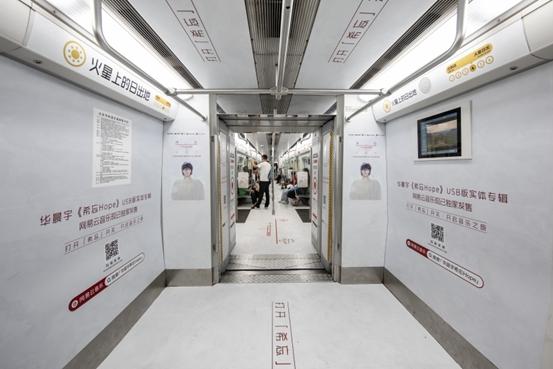 In the album "Hope", Hua Chenyu proposed a name "Hope" that has a philosophical meaning. "Forget" is the forgetfulness of forgetting, not the hope of hope. In the trivial daily life, we want to escape while trying to move forward. Hope and forgetfulness coexist, just like when we gaze at ourselves in the mirror, the real body is reflected and the inner emotions are reflected. This album is Hua Chenyu's exploration and reflection on himself and the world, as well as his persistence and innovation in music and art.
As one of the most popular music platforms among young users, NetEase Cloud Music users have high payment awareness and spending power. While NetEase Cloud Music meets users' needs for online music listening, it is also exploring and exploring more high-quality offline activities to continue to establish a deeper connection with users. Multi-dimensional linkage gives users more possibilities to activate the emotional connections established between the community and musicians.

0