hello everyone. A writer living in Frankfurt, Germany,Katahois.
Continuing from last year, the large anime, manga, and Japanese fan event "" held from June 4th to 5th in Dusseldorf, Germany.DoKomiI participated in (DoKomi) and explored the latest situation of VTuber in Germany.
Last year, VTuber, who belongs to "Hololive English"Takanashi KiaraDoKomi's live concert was a great success, but it was also exciting this year!
● Related articles
・ VTuber ・ Takanashi Kiara participates in a real event in Germany for the first time "DoKomi" local report
・ German VTuber situation, based on an interview with Takanashi Kiara's magazine
・ I went to a fan meeting of Takanashi Kiara in Germany (with a mini-interview).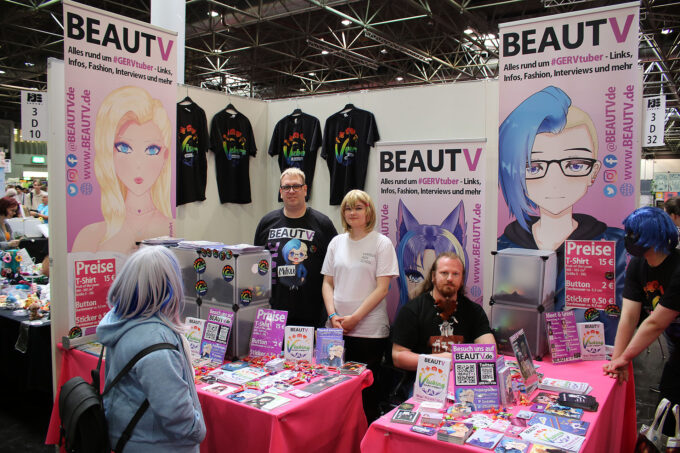 DoKomi, one of the largest in Europe, attracts 75,000 people in two days
DoKomi is one of Europe's leading events where anime, manga, and Japanese fans from all over Europe gather. The first event was held in 2009, and this year the venue, Dusseldorf, attracted a total of 75,000 people for a two-day period, breaking the record for visitors before Corona.
This year, local companies that translate and sell German versions of anime and manga also participated in the booths of each company in the commercial area. Also, it seems that participation in the booth from outside Germany has resumed.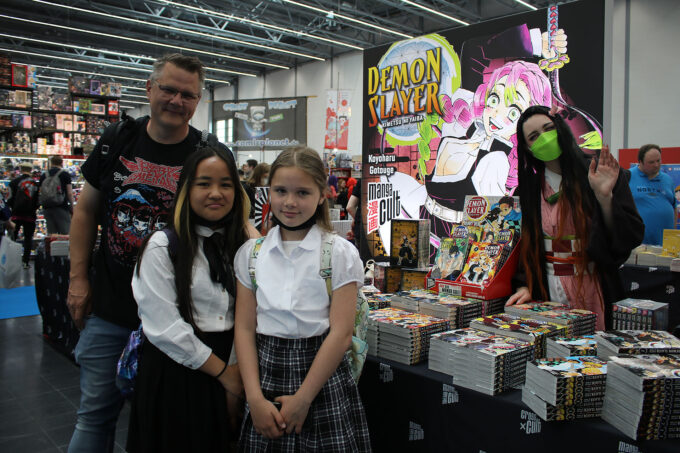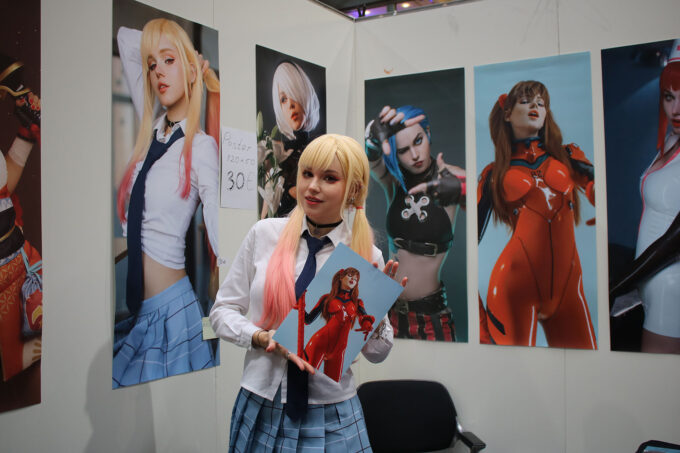 This year, a VTuber area will be formed in a series of booths!
Now the main subject is from here! How was VTuber at this year's DoKomi?
First of all, Takanashi Kiara, who made the venue excited last year, made a comeback.This year I also belong to Hololive EnglishIRySHe also participated in a live concert, a talk panel, and a "talk session" to please the fans.
The state of this live stage was broadcast live all day to the world by Twitch's official DoKomi account. On Saturday, the total number of viewers exceeded 90,000, and the number of simultaneous connections exceeded 6,000. As an aside, some of the viewers from Japan may have been surprised by the permeation of the culture that supports the characters projected on the screen. In Germany, Hatsune Miku's official concerts have been held in Berlin and Cologne in the past, and Hatsune Miku's concert video has been officially screened twice in the past at the Docomi venue. The spread of Vocaloid culture may also support the popularity of VTuber in Germany.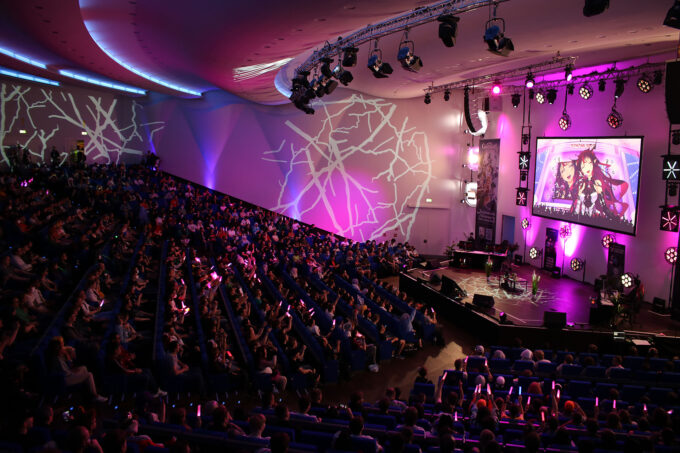 And what should be noted in this year's DoKomi was Hall 3, where booths gather.HowAn area where VTuber related booths gathered was formedIt is.
Starting with the booth of the American VTuber agent "VShojo", the German VTuber agent "V Shojo" started last year.LightmotifAlso recently debutedThe moonMr. Miss,MonaMr. Miss,FinsteyI was actively appealing to the three of you.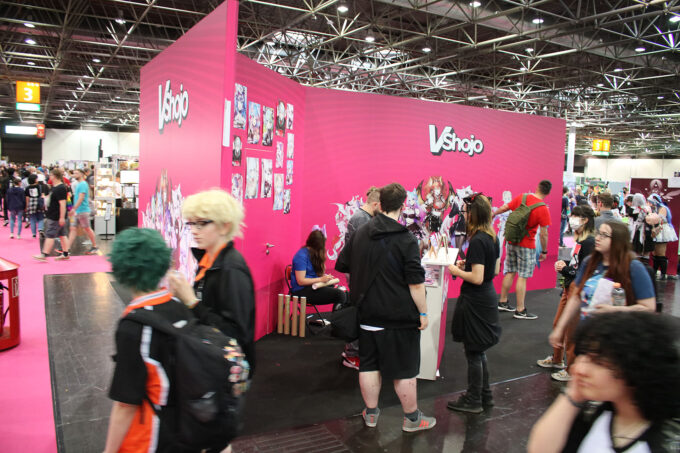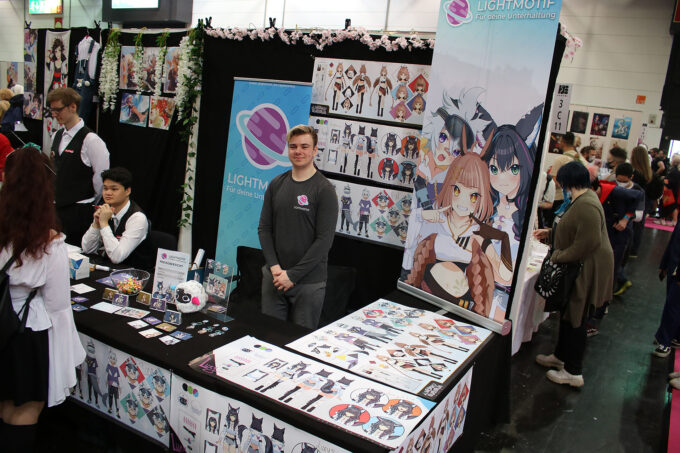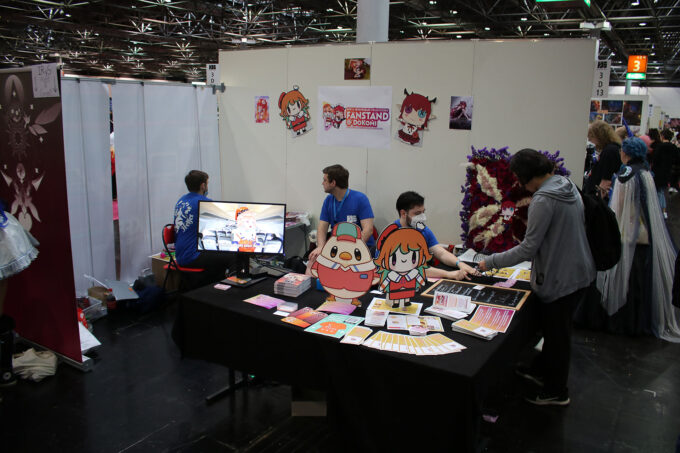 German VTuberchiemyuIt is said that he has a close relationship with DoKomi.FiskyThe booths of individuals such as Mr. San were also very successful.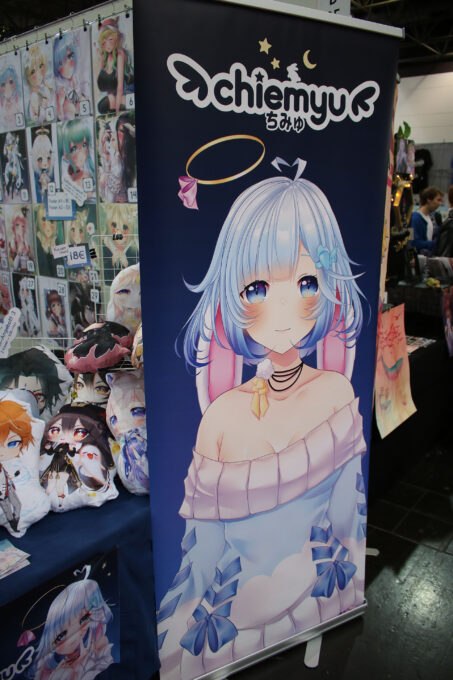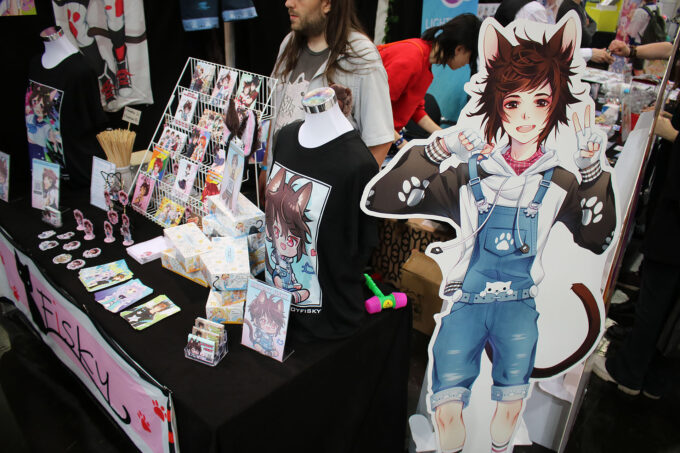 By the way, at the booth of VTuber media BEAUTV introduced at the beginning, an exchange table was set up, and a total of 11 German VTubers were taking turns interacting with the fans.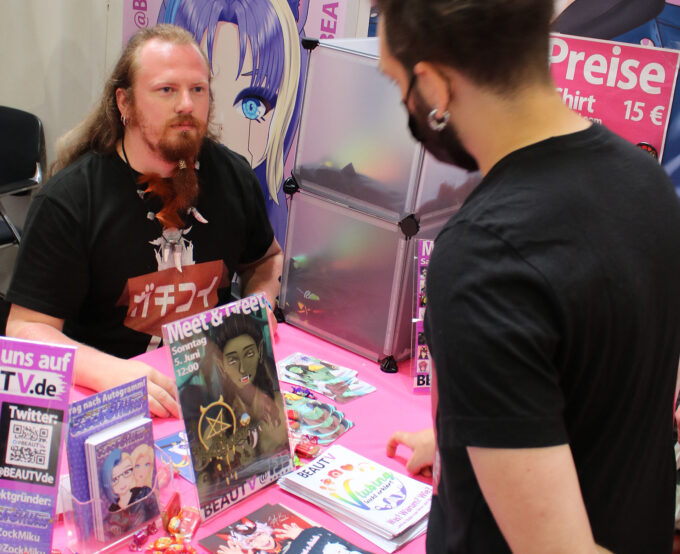 "Currently, about 700 VTubers are active in Germany."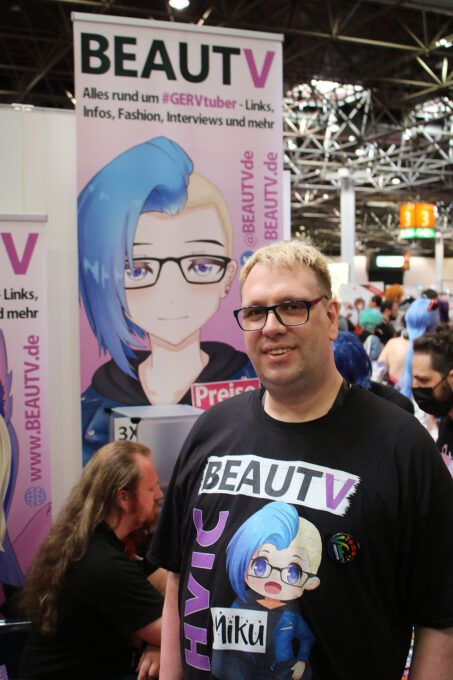 I preside over BEAUTV thinking "I want to know more about the VTuber situation in Germany!"ZockMikuI talked to Mr. at the venue.
──What is "BEAU TV" in the first place?
"BEAU TV" is a project launched about a year ago to support the VTuber area in Germany. In addition to daily news and technical information, it is a major feature that it also provides a list project of VTuber active in Germany. Currently, more than 600 VTubers are registered in this VTuber list, and you can know about yourself and account information of various SNS.
──What is the VTuber neighborhood in Germany?
Currently, about 700 VTubers are active in Germany. The language is basically German, and some also use English. Almost everyone will be Twitch as the distribution platform, and VTuber in the pure sense of distributing on YouTube is very few in Germany. The earliest VTuber appeared in 2019. Groups and agents were gradually formed in 2020, but some of them no longer exist. Although it is a rapidly changing neighborhood, most VTubers are working individually. As a feature, I am basically an anime fan, but there are also many illustrators and cosplayers.
──Are there any trends in the content delivered or the tools you are using?
As I mentioned earlier, the distribution platform is basically Twitch, and almost everyone uses Twitter for SNS. The tool is VRoid Studio for 3D and Live2D for 2D. There are also some PNGs as a preparatory stage for 2D models. Some people find 2D to look better, while others prefer 3D flexibility. 3D like VRoid tends to be easier to get started, but 2D is easier for illustrators. There are both 2D and 3D, but whether or not you can get more fans depends not on the problem of the tool but on the character's personality.
Regarding the content of distribution, it can be said that game distribution is overwhelmingly large, but the game genre is very diverse. Party games such as the drawing message game "Gartic Phone" are preferred because they can be played together. Others have deliveries that draw and sing, and others just talk about different themes.
──What is the name of VTuber in Japan?
Few people can understand Japanese on VTuber in Germany. When it comes to foreign VTubers, English-speaking VTubers like VShojo and Hololive English are popular. Of course, everyone knows Kizuna AI, the first VTuber born in Japan.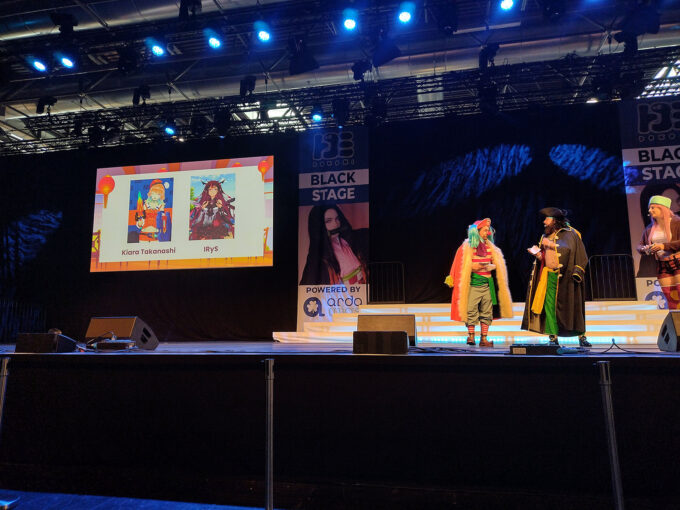 Since the Internet is the main place of activity for VTuber, it is difficult to get an overview. In this DoKomi, through the real event, VTuber's "people in the middle", related parties such as agents, and many fans will be visualized, and you can feel the real enthusiasm by talking directly with the lively excitement and everyone who spoke to you. I did.
Germany's VTuber neighborhood was even more exciting than last year. I have a feeling that this expansion trend is likely to continue in the future. I am very worried about what will happen next year.
(TEXT & PHOTO by Kataho)
● Author profile
German Gochotwakar writer and coordinator. Lives in Frankfurt, Germany. People with a high encounter rate at German otaku events. Japanese-German otaku cultural exchange is a life work.
● Related links
・DoKomi (Official Site)
・DoKomi(Twitter)