Colonel Dumbuya, a former soldier of the French Foreign Legion, took over as interim president of Guinea. He came to power as a result of a coup, the results of which affected the value of shares of the Russian UC Rusal
Mamadi Dumbuya

(Photo: Sunday Alamba / Reuters)

In Guinea, an interim president has been officially appointed, he was sworn in by the interim government. They were expected to be the leader of the military coup that took place in early September, Colonel Mamadi Dumbuya, writes France 24.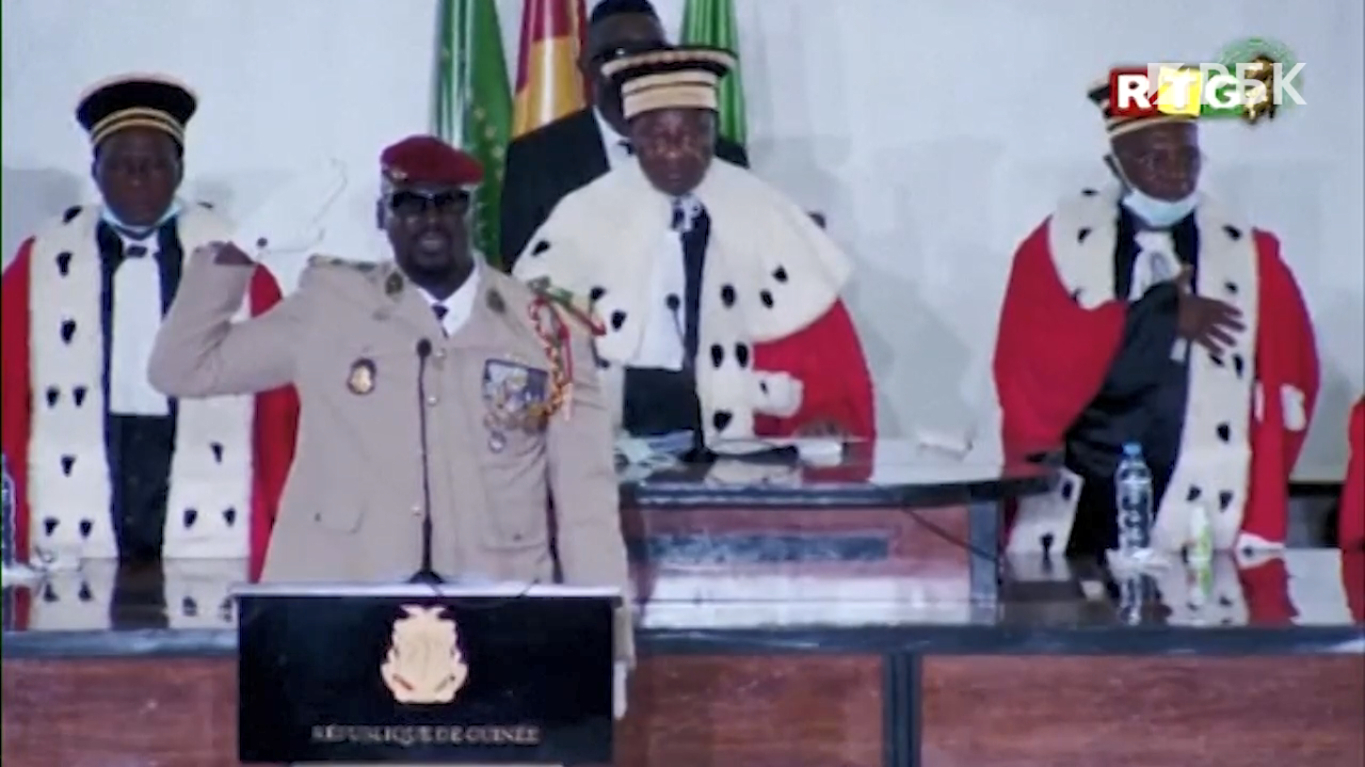 Video
Dumbuya will become interim president before power in the country returns to civilian leadership. Now the country is still run by the military. A plan for the transfer of power from the military to a newly elected government was released this week, but it does not specify a timeline for the transition of power.
The interim president was sworn in on the eve of the national holiday of independence from France in 1958. This Friday is declared a day off in the country.
Dumbuya at the ceremony vowed to "preserve national sovereignty", "strengthen democratic gains, guarantee the independence of the homeland and the integrity of the territory."
.