From Russian "compote" to vareniki and pie, apricots give that taste that we love to many desserts.
Russia Beyond now on Telegram! To receive our articles directly on your mobile device, subscribe for free at https://t.me/russiabeyond_fr
Apricots arrived in Russia in the 17th century and have since been cultivated in the Caucasus, in the southern European part of the country and in Primorye, in the Far East. On a daily basis, they are often added to morning porridge or fresh tvorog (a kind of cottage cheese) and even the kernel of their stones has its admirers here. Here are five Russian recipes to vary your consumption of this golden fruit.
The "lazy" varenikis
For five servings
Apricots add a hint of acidity to this tvorog dish. Moreover, even those who do not like this cottage cheese will appreciate this tasty and easy to prepare dessert.
Recipe: Caramelize 10g of sugar in a pan. Remove the stones from 300g of apricots then add them to the pan. Add 40g of honey and a teaspoon of water. Heat the apricots over medium heat for 3 to 5 minutes. Separately, mix together 500g of tvorog, 70g of flour and 5g of sugar. Form the varenikis: sprinkle the work surface with flour then make two cylinders of about 1.5cm in diameter. Flatten them slightly to obtain oval rather than round vareniki. Cut each cylinder at an angle to get pieces one centimeter wide. Add a pinch of sugar and a pinch of salt to the water, then boil the vareniki for two to four minutes. Serve with cream, butter and pieces of apricots.
>>> This red fruit crumble inspired by babushka cookies
Semolina tart with apricots and walnuts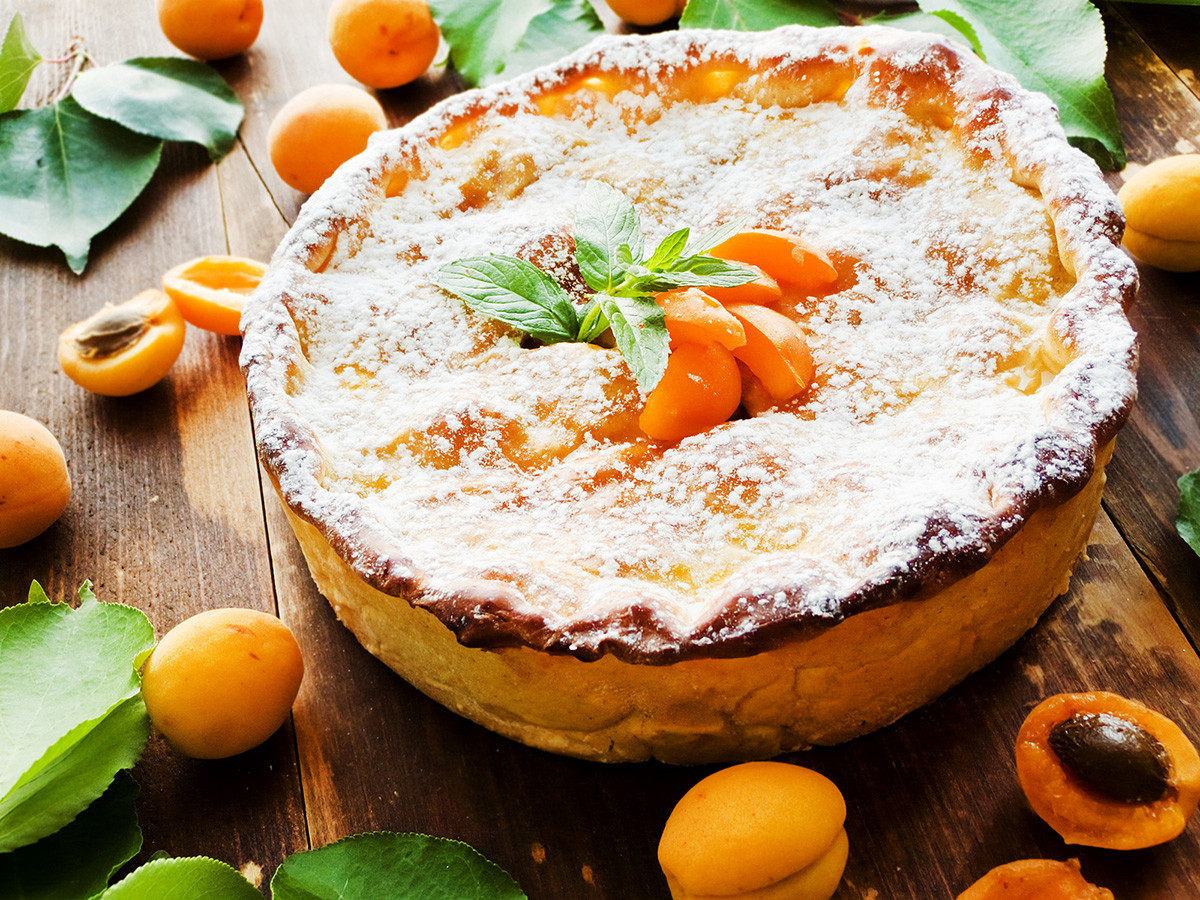 For six servings
The texture of this cake is reminiscent of cheesecake because of its milk and semolina base. The second layer of the cake, with apricots, gives it a summer flavor.
Recipe:Pour 400ml of milk into a saucepan and bring it to a boil, then add a quarter of a teaspoon of salt and a knife tip of vanillin. Stirring continuously, add 100g of semolina and continue to heat over low heat. Then let the mixture cool, covering it. Brown 60g of walnuts in 50g of butter then crush them. Take two eggs and separate the white from the yolks. Mix the yolks with 50g of sugar and beat the egg whites. Butter a mold then sprinkle it with 30g of breadcrumbs. Mix the semolina, nuts, egg yolks and stiff whites. Pour this mixture into the mold, then place 400g of apricots cut in half on the mixture, inner side down. Canned apricots are suitable here. Sprinkle the cake with two tablespoons of powdered sugar and bake at 180 ° C for 40 minutes or until golden brown.
Apricot jam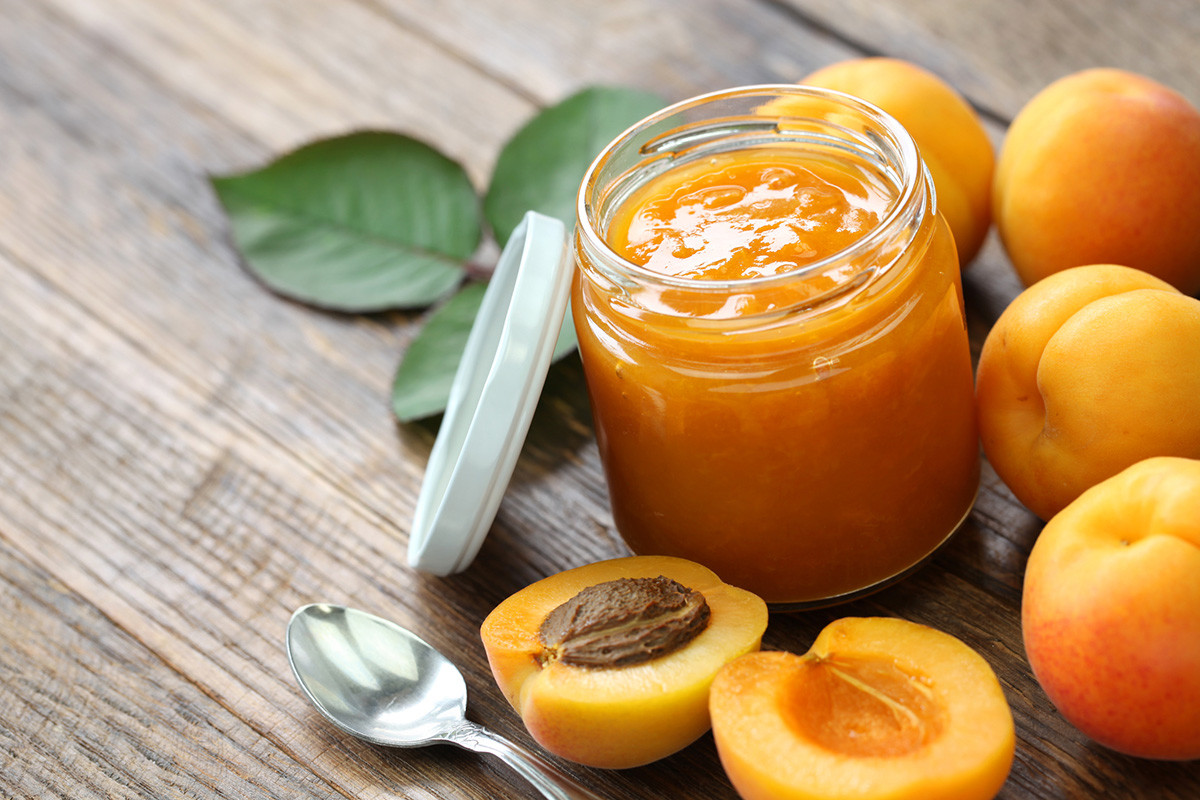 To make this recipe, it is better to select apricots that are rather light, soft enough and of the same size so that they are evenly impregnated with syrup.
Recipe: Wash two kilos of apricots, then dry them with a tea towel, cut them in half and remove the stones. Place the apricots in a saucepan and cover them with a kilo of sugar. Let sit for at least two hours (or, if you can, overnight) to extract the juice. Then bring the pan to a boil over medium heat. Boil for five minutes, stirring continuously. Let stand off the heat for twenty minutes then repeat the process: bring to a boil, then boil for five minutes. Let stand again for twenty minutes, then bring to the boil a third time and boil for fifteen minutes. Pour the jam into jars that you have sterilized beforehand then close them with a metal lid.
>>> Tsvetaïeva strawberry tart: the favorite pastry of the great Russian poet revisited
Apricot "compote"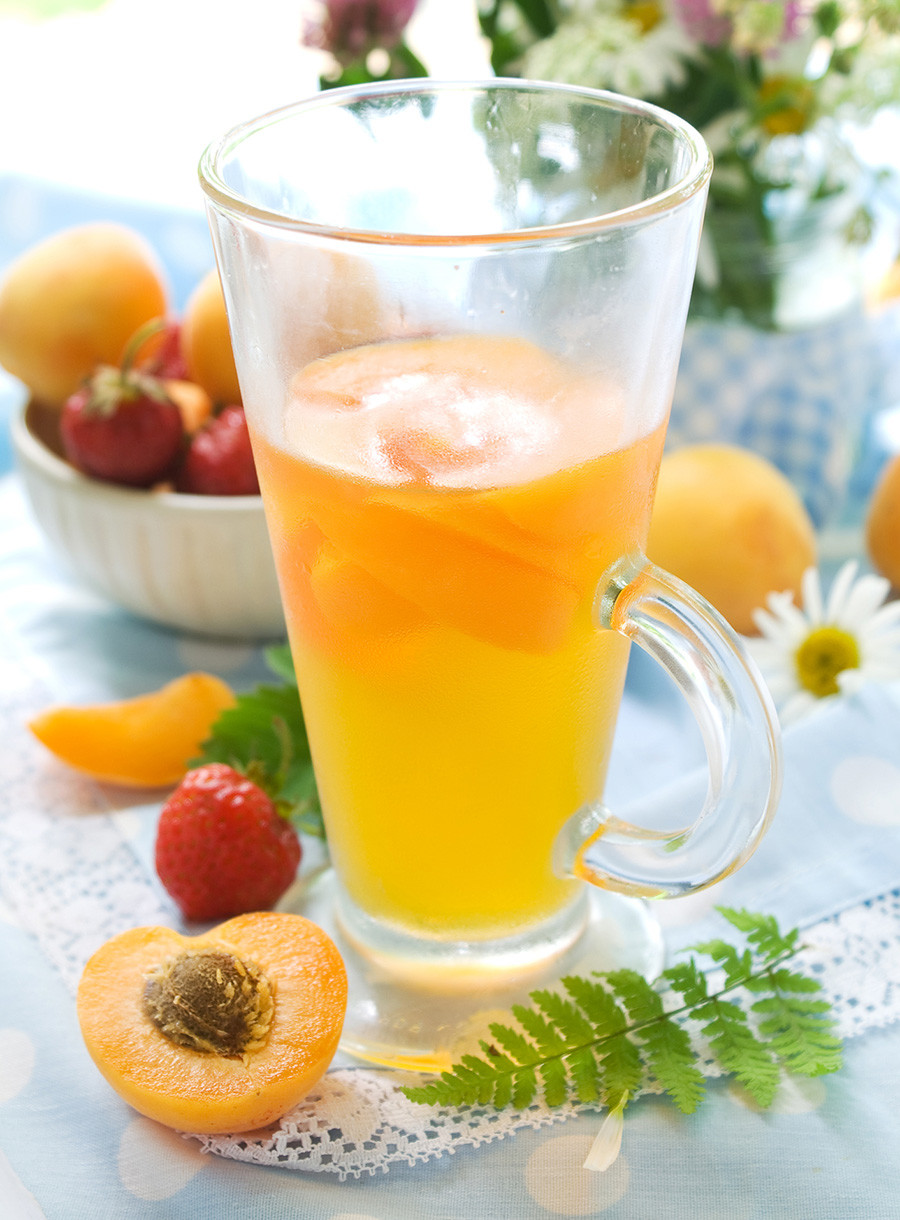 For four servings
Russians have been drinking "compote", this traditional non-alcoholic pickled fruit drink, since the dawn of time. This is an ideal recipe if you don't have enough apricots to make jam but like the taste of these lightly simmered fruits.
Recipe: Wash 500g of apricots in cold water and remove the stones. In a saucepan, pour three quarters of a glass of sugar, two glasses of hot water, stir, add the fruit and boil.
Dried apricots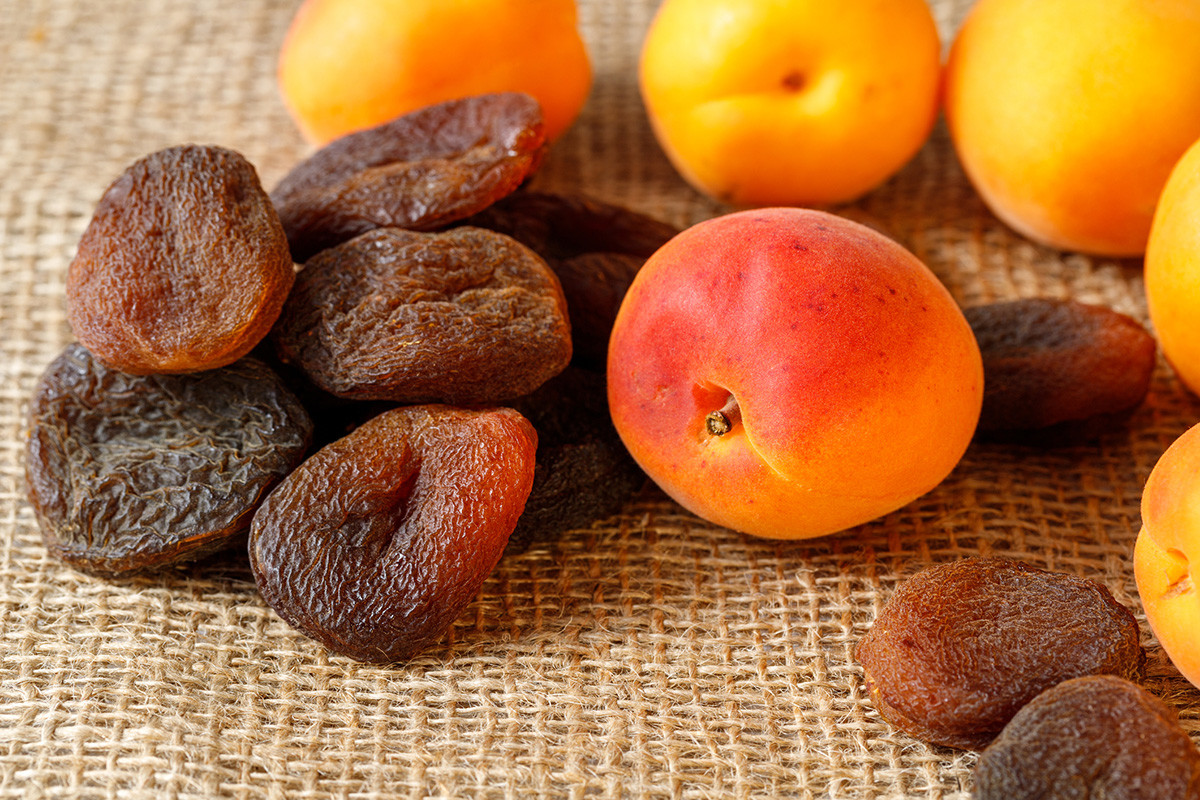 Apricots can be stored all summer if dried properly. Soft apricots are suitable for this recipe, but they should not be overripe.
Recipe: First, wash the apricots, dry them with a tea towel then cut them in half and remove the pit. Place them on a baking sheet and bake in the oven at a temperature of 60 to 100 ° C for 4 to 5 hours. Otherwise, you can dry them in the fresh air, in the sun or in the shade. Lay them on a flat surface and cover them with gauze. Let them dry for 10 days to three weeks, turning them occasionally.
In this other article we offered you the recipe for five fantastic Russian desserts made with strawberries.
In the context of the use of the contents of Russia Beyond, the mention of the sources is obligatory.