The hazelnut spread is perfect for a sweet breakfast or a delicious snack and its recipe is really simple. Let's find out how to make it at home in just a few minutes and with just a few ingredients
The hazelnut cream it is a real delicacy. Perfect to start the day in the best way, for a delicious snack with friends or to garnish sweets and cakes. Also ideal for those who have desire for a sweet cuddle after dinner while watching a movie. Let's see together the ingredients and the easy procedure to prepare it at home: you won't do without it anymore!
Ingredients:
250 gr hazelnuts
100 gr sugar
90 gr bitter cocoa
The procedure for making a perfect hazelnut cream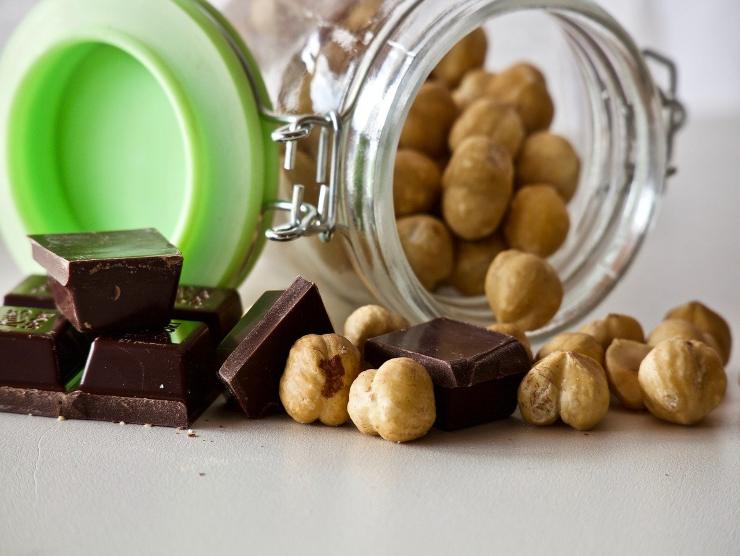 To prepare a perfect hazelnut cream and to make both adults and children happy, start by peeling the hazelnuts. Take a non-stick pan and toast the hazelnuts for about ten minutes (possibly you can already buy the hazelnuts toasted). Alternatively, you can decide to toast the hazelnuts in the oven. Just distribute them on a baking sheet lined with baking paper and bake in a preheated oven at 180 °. Now, put them in a mixer, add the icing sugar and the bitter cocoa. Blend everything until you get the right consistency. At this point, yours Spreadable cream it is ready to be tasted.
As you can see, in a few minutes and with only three ingredients you will be able to prepare a real delicacy. Without the addition of preservatives and fats, the spreadable cream is perfect to be enjoyed even by the little ones without any kind of problem. Furthermore, if you close it in an airtight jar, it will be possible to keep it in the fridge for some time. You just have to buy the ingredients, tie your apron and prepare this delicacy that will conquer you from the first spoonful.
Happy dessert everyone!