September 23, 2021
President Recep Tayyip Erdoğan met with journalists in New York, USA, where he went for the UN General Assembly. Stating that there is no Kurdish problem in Turkey, Erdogan said, "No, it is to solve the Kurdish problem, there is no such thing, no such thing … There is no such problem in Turkey. We have already solved this problem, we have overcome it, we have finished it."
Meeting with journalists at the Turkevi in ​​New York, Erdogan evaluated the "interlocutor" discussions in the solution process.
The debate, which started with CHP leader Kemal Kılıçdaroğlu's words that the HDP should be addressed for the solution process, was also attended by the IYI Party, MHP, DEVA Party and HDP. The discussion led to different views from within the HDP as well.
Saying, "Currently, the People's Alliance is the only solution point for this matter," Erdoğan continued his words as follows:
"Is it from Imra or not, this is their problem. Is it HDP, is it this or that… Let them continue this way. As the People's Alliance, we continue the struggle for this solution. Because there is unity, solidarity and brotherhood in our book, and with that, this is also the case. We continue on the road.
"No, it is to solve the Kurdish problem, there is no such thing, no such thing… There is no such problem in Turkey. We have already solved this problem, we have overcome it, we have finished it. If there are those who believe in unity, solidarity and brotherhood, please let us continue on the road together."
How did the debate on the resolution process flare up?
After the debate that escalated with Kılıçdaroğlu's words "Imrali is not a legitimate organ. We can see HDP as a legitimate organ", HDP Van deputy and former co-minister Sezai Temelli pointed to Abdullah Öcalan in Imrali Prison for a solution.
The response to Temelli's post on Sunday came from HDP's former HDP co-chairman, Selahattin Demirtaş, who has been detained in Silivri Prison for nearly five years.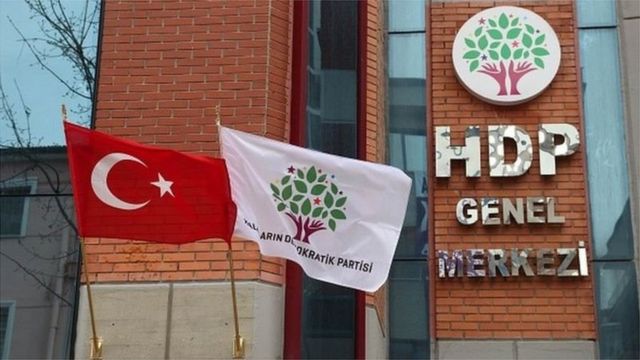 Demirtaş shared on Twitter, "The HDP, which I know, aspires to the solution of all Turkey's problems, including the Kurdish issue, is a political actor with willpower and of course it is the addressee. The address of the solution is naturally the Turkish Grand National Assembly."
On the other hand, MHP Chairman Devlet Bahceli reacted to Kılıçdaroğlu with the words "Seeing the HDP as a legitimate organ means taking the PKK as an interlocutor".
Finally, Abdullah Öcalan's lawyers made a statement and said, "Our client is the most important interlocutor for a permanent solution to the Kurdish problem."
'I can't say we started well with Biden'
In his statements in New York, President Erdoğan evaluated different agenda items, including US-Turkey relations, developments in Afghanistan and immigration.
Erdogan also touched upon bilateral relations with US President Joe Biden.
Stating that he "worked well" with the former US Presidents George W. Bush, Barack Obama and Donald Trump in the nearly 19-year period covering the Prime Ministry and the ongoing presidency, Erdoğan said, "But I cannot say that we started well with Mr. Biden."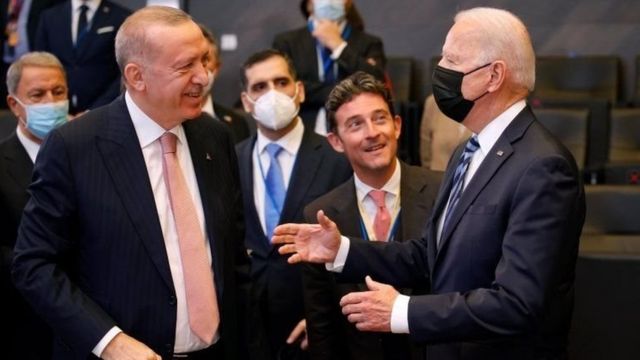 "The current situation as two NATO countries is not a good sign," Erdogan said, adding that the United States did not keep its promises regarding the F-35s. Erdogan continued his words as follows:
"Look, we bought the F-35s, we paid 1 billion 400 million dollars, and these F-35s were not delivered to us. America should deal with this once first. Not to give us the F-35s as an excuse for the S-400 issue, First of all, it is to reveal an identity in interstate relations, neither in diplomacy."
Migration from Afghanistan: 'It is unthinkable for Turkey to accept them'
Criticizing the US's stance on developments in Afghanistan and migration concerns, Erdogan said, "Why did America enter Afghanistan 20 years ago? Why is it leaving Afghanistan now? It must have a price." he said.
"Where will all these refugees go now? It is unthinkable for Turkey to open its doors and accept them. This is not an open air corridor for us."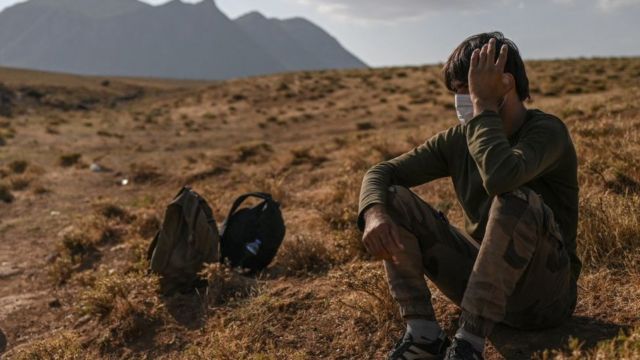 Stating that they will bring the Paris Climate Agreement to the Grand National Assembly of Turkey and bring the process to the agenda at the COP26 summit to be held in Glasgow, Erdoğan added, "As Turkey, we will reveal our thoughts on climate change with the messages we will deliver in Glasgow."
In his statement at the UN General Assembly, Erdogan announced that he would bring the Paris Climate Agreement, of which Turkey is a signatory, to the Grand National Assembly for ratification.