Within the framework of the Education and Memory Program, a workshop on poetry and memory was held at the El Chañar Secondary School, where 4th, 5th and 6th year students explored literary resources for the writing, construction and interpretation of memory collective, including the exquisite corpse technique.
The meeting was attended by the Secretaries of State for Education, Isabel Amate Pérez; for Strengthening School Management, Jose Luis Gonzalez; the deputy, Gladys Medina; the communal commissioner of El Chañar, Fabio Roque Perez; officials of the educational portfolio and teachers of the institution.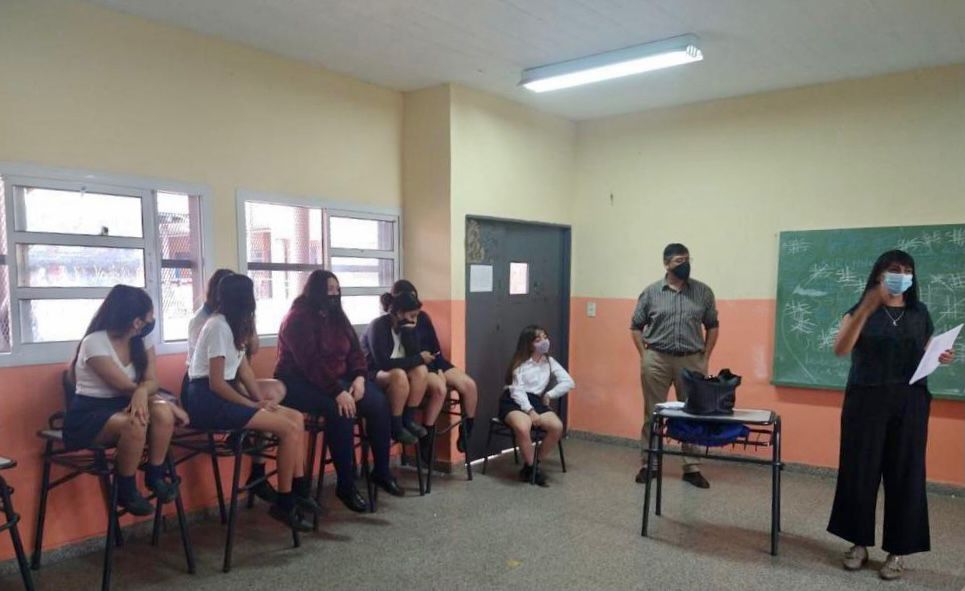 "We are present here accompanying the Education and Memory team where very interesting workshops were held. Work was done on Human Rights and student participation. SThey live beautiful moments because through the strategies the students can elaborate productions and the interest in the subject is noticed. The idea is to continue with the teams throughout the province to work on the fundamental axes of the Education and Memory Program, "González said.
Norberto Sarape, a member of the Education and Memory team, added: "We work with a series of workshops on Human Rights and the possibility of giving them a voice so that they can work through poetry, so that they can express themselves and transmit everything they feel. The boys worked quite well, very enthusiastic and with many ideas ".