When you try to prepare healthy ingredients such as vegetables, fruits, and nuts that you want to eat while you are on a diet, many of them are more expensive than the ones you usually buy, and do you feel that dieting costs money?
It is important to supplement the nutritional value that tends to be insufficient during dieting with healthy and nutritious ingredients, but it is important to continue dieting without stress while using simple recipes that are kind to your wallet.
This time, I will introduce a recipe for easy and saving omelettes made with only cabbage and eggs!
material
egg
1 piece
cabbage
3-4 sheets
Salad oil
Right amount
Okonomiyaki sauce
Right amount
mayonnaise
Right amount
Green laver
Right amount
How to make
・ Roughly chop the cabbage, put it in a heat-resistant bowl, cover it with plastic wrap, and heat it in the microwave (500W) for 2 minutes.
・ Put the vegetable oil in a frying pan and pour in the melted eggs to make thinly baked eggs.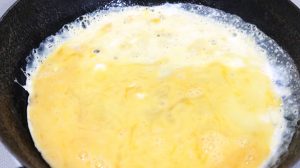 ・ When the thinly roasted egg has hardened, place the cabbage from ① in the center and roll it around from the edge like omelet rice.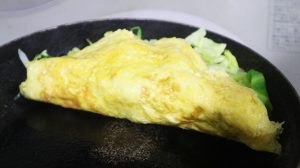 ・ Put it on a plate and sprinkle with sauce, mayonnaise and green laver to complete it!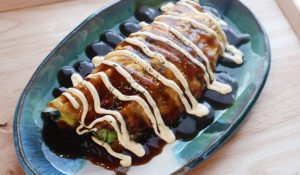 Even if you sprinkle ketchup on it and make it look like a vegetable omelet, you can eat it deliciously.
Please use different sauces as you like.
Related article link (external site)
Nourishment without leaving juice!Let's warm up with sleet boiled root vegetables
[Soup jar lunch]Pork kimchi vermicelli soup that can be eaten tightly
4 minutes in the microwave!Easy omelet rice recipe made with a mug