A 72-year-old suffered serious injuries when he fell off his bike. An unleashed dog caused the accident.
Ratingen / District of Mettmann – A 72-year-old cyclist sustained serious injuries in a fall in Ratingen. An unleashed one dog the man had previously run into his two-wheeler.
According to the officials, the senior was riding his trekking bike on Friday afternoon at around 3:50 p.m. on a two-meter-wide sidewalk and bike path in Ratingen when the dog suddenly ran in front of the 72-year-old's bike.
While trying to avoid the four-legged friend, the man lost control of the bicycle and fell to the ground, sustaining serious injuries to his head and one knee. According to the police, the senior did not wear a hard hat.
The dog owner (55) immediately alerted the ambulance service, who brought the man to a clinic with the suspicion of severe traumatic brain injury, it was said.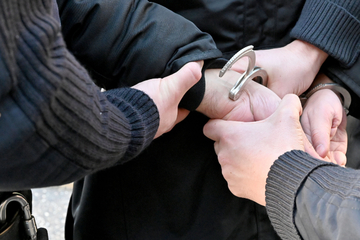 Police reports
Searched all over Europe: Suspected murderer caught at the supermarket checkout
The dog was not injured.
The owner must now bear the consequences of the accident!
Because of what happened, the police recorded the 55-year-old as the perpetrator and initiated criminal proceedings against the woman "for negligent bodily harm in the context of a traffic accident".