Press release from 06.08.2022
The Bad Marienberg summer festival traditionally attracts music-loving guests to the market square every fortnight on Tuesday evenings at the height of summer. This year the concerts start at 7 p.m. The Hotel Westerwlder Hof, the WllerBBQ food truck and the Westerwald cocktail chef will be providing the hospitality this year.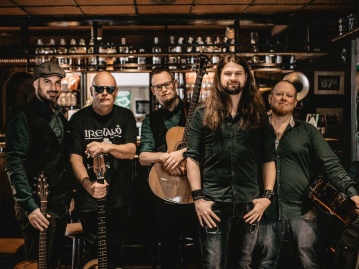 Bad Marienberg. After three great concerts by Kazoo, Acoustic Lights and Doug Adkins, "The Black Velvet Band" continues on Tuesday, August 9th at 7pm. "The Black Velvet Band" represents their own mix of rock, folk and pop covers.
Quite a few of the concerts take place under the Irish flag, since the music of the Emerald Isle has a permanent place in the quintet's repertoire. Although their selection of songs cannot be found in the typical fair tent, every listener will find familiar songs and some forgotten treasures here.
The organizers are the city and tourist information as well as the KulturRing Bad Marienberg e. V. Carried out with the friendly support of the Sparkasse Westerwald-Sieg, the Hotel Westerwlder Hof and the Nassauische Sparkasse. Info telephone: 02661-7031 or www.badmarienberg.de. (PM)
---
More on this: Events Culture & Leisure

Local: Bad Marienberg & surroundings
Become a fan of the WW-Kurier.de local edition Bad Marienberg on Facebook now!